Lyda Hill
President of LH Holdings and Founder of Lyda Hill Philanthropies 
.…on why more women are needed in science and medical research, via the Associated Press.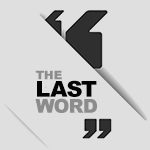 In a ceremony Thursday night in New York City, Hill received a 2022 Carnegie Medal of Philanthropy along with fellow recipients Dolly Parton, Manu Chandaria, and Lynn and Stacy Schusterman.
Dallas Innovates wrote about Hill's honor back in August. She was recognized by the Carnegie Medal for supporting women in STEM fields and inspiring girls to be interested in STEM careers, in addition to being recognized for investments in the life sciences, including cancer and mental health research and treatment; conservation; and empowering community-based nonprofits to maximize impact, the organization said. 
Speaking to the AP before the ceremony, Hill talked about why she's so supportive of getting girls and women into STEM education and science and medical careers, through efforts like the IF/THEN initiative. 
"People will look back years from now and say, 'One of the things the pandemic did was that it brought science to the forefront and it advanced medical research," Hill told the AP. "But we can't just have half the population doing the research for Pete's sake. We need the whole population involved. That's why we started IF/THEN… It's a program to encourage young girls to go into science so they realize that's a field they can go into. We need different thinking."
Hill has demonstrated that kind of different thinking right here in North Texas. Lyda Hill Philanthropies is a driving force behind the Biotech+ Hub at Pegasus Park development, which has to initiatives like the Water Cooler at Pegasus Park, a multi-floor space for nonprofits, philanthropies, and social impact organizations; and the opening of BioLabs at Pegasus Park, a coworking laboratory and office facility that serves as a home and incubator for biotech and healthcare startups. 
Hill also recently funded the establishment of the Lyda Hill Department of Bioinformatics, the Lyda Hill Deanship of the School of Public Health, and the new Department of Biomedical Engineering at UT Southwestern Medical Center. In a bid to combat and eliminate cancer, she also helped fund the University of Texas MD Anderson Cancer Center's Moon Shots Program. 
Hill also has a keen interest in conservation and community revitalization. She provided funding to the Nature Conservancy's Mapping Ocean Wealth project, the Perot Museum of Nature and Science, the Margaret Hunt Hill Bridge in Dallas, and the Garden of the Gods Visitor and Nature Center in Colorado Springs.
She's not stopping now, either. Back in 2010, Hill signed the Giving Pledge, vowing to donate her wealth in its entirety to charity—and to do that largely during her lifetime, the Carnegie organization noted.
For more on what's new and next in North Texas, check out Every Last Word.

Get on the list.
Dallas Innovates, every day.
Sign up to keep your eye on what's new and next in Dallas-Fort Worth, every day.