There is plenty of proof that North Texas is an incubator for creatives in urban planning, education, and social innovation.
From national nonprofits launched out of homes to game-changing ideas that have cultivated millions of dollars for the nonprofit sector, the region is a launch pad for numerous movers and shakers who are making a significant communal impact.
These go-getters, like Chad Houser, the executive chef/CEO/founder of Café Momentum, are garnering attention. In October 2017, his face appeared on counter cards in Starbucks — across the nation.
The same month, three of our region's top minds in urban planning — Patrick Kennedy, Shima Hamidi, and Jason Roberts — appeared on a list in Planetizen highlighting the top innovators of all time. A few others on that list? Jane Jacobs, Thomas Jefferson, and Rosa Parks.
Then, in November, Real Simple dedicated a feature to a Dallas college that turned a football field into a farm. President Michael Sorrell told the magazine that the idea of creating a garden on the field could "change Paul Quinn's entire narrative." And it has.
That we are making headlines is a testament to our efforts. Take, for example, Paige Chenault, founder of The Birthday Party Project. Launched in 2012, The Birthday Party Project hosts birthday parties for children in shelters or the foster system. Since the nonprofit's founding, more than 5,200 birthday parties with 30,000 kids in attendance have been held in 13 cities. As she's traveled the country launching new chapters, Chenault has seen how Dallas embraces social innovation.
"I think Dallas is doing a really great job of finding ways to blur the lines between economic classes," she said. "We are offering opportunities for people to be in the community with one another."
She believes Dallas is doing a better job than other cities of dialing in on a community and finding ways to help.
"The Dallas community, the funding community, and the governing community are all open to solutions that work toward education equity for all of our students." 

Jayda Batchelder
Jayda Batchelder, founding executive director of Education Opens Doors, said she's also seen Dallas coming together to better address education.
"The Dallas community, the funding community, and the governing community are all open to solutions that work toward education equity for all of our students," she said.
Batchelder started Education Opens Doors in 2012 to help fill the knowledge gap for students' readiness to graduate high school and prepare them for what's next. The approach of her organization is catered to each school.
"It's not a one-size-fits-all approach," she said. 
The concept of uniting to create approaches unique to each community is something many have embraced. In fact, several foundations have joined forces to form the Better Together Fund. The steering committee is comprised of The Dallas Foundation, Lyda Hill/LH Holdings, Inc., The Meadows Foundation, and the United Way of Metropolitan Dallas. Jennifer Sampson, McDermott-Templeton president and CEO of United Way of Metropolitan Dallas, said the fund is an exciting approach for the city.
"The Better Together fund will inspire new strategic partnerships, and help us create a stronger health and human services infrastructure," she said.
"We are a can-do city, and we will tackle the most complex and challenging problems in a new and innovative way."
Jennifer Sampson
Sampson, who started at United Way in 2001 and is the first woman president/CEO of the Dallas chapter, said she sees Dallas as a leader in innovation.
"We are a can-do city, and we will tackle the most complex and challenging problems in a new and innovative way," she said. "We have a track record for doing that. And we will continue to do that."
Here's a deeper look at those who are making North Texas — and the nation — look good.
EDUCATION
Michael Sorrell
President, Paul Quinn College
Paul Quinn College, a historically black college in Southern Dallas, has been in the news for President Michael Sorrell's groundbreaking leadership. His headline-inciting work includes shutting down the football program and turning the field into a farm.
Under his direction, Paul Quinn also has become the first federally recognized historically black college to be designated as a work college, which offers lower tuition rates in exchange for work hours clocked by students. It's one of few federally recognized work colleges nationwide.
"It's a real model for other prospective college students to see how upwardly mobile and transformed they can be when they get higher education opportunities," said Catherine Cuellar, a longtime Dallas philanthropist and activist.
---
Jayda Batchelder
Founding Executive Director,  Education Opens Doors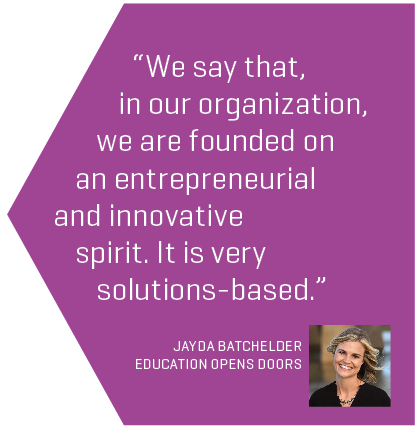 Education Opens Doors uses a manual, Roadmap to Success, to equip students with college and career readiness. Founded in 2012, the program's manual is on its eighth edition; the curriculum is on its sixth.
"We say that, in our organization, we are founded on an entrepreneurial and innovative spirit," Jayda Batchelder said. "It is very solutions-based."
Being able to adapt and adjust as is needed in the schools has allowed the program to expand to 55 schools (empowering 10,000 students), including those in San Antonio, Austin, and even New Orleans. For Batchelder, it's important to keep innovating.
"How do we keep that entrepreneurial spirit going?" she asks of herself and her team.
---
Dr. Robert Rennaker
Department Head for Bioengineering, University of Texas at Dallas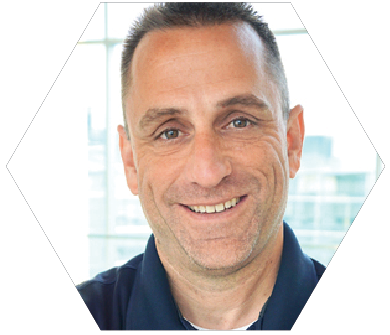 The director of the Texas Biomedical Device Center, who is a former Marine and arrived at UT Dallas in 2009, wants Dallas to be known as the place to go to should you suffer a neurological injury.
One of Dr. Robert Rennaker's projects, Targeted Plasticity Therapy, dramatically improves functional outcomes. If all goes well, the therapy will get FDA approval and be on the market in three years. And that's just the beginning.
Bill Sproull, the chair of Texas Research Alliance and CEO of Tech Titans, said Dr. Rennaker is well on his way of meeting his goal for the city.
"Dr. Rennaker does an excellent job of bringing researchers and faculty from different backgrounds to create innovations in the development of medical devices," Sprout said. 
SOCIAL
Chad Houser
Founder, CEO, and Executive Chef, Café Momentum
Chad Houser, right, combined two of Dallas' staples — dining and philanthropy — and changed the way we think about giving. With Café Momentum, a culinary training program that works with young men and women from juvenile facilities, Houser and his team have established a permanent restaurant — with a Zagat-rated menu — that gives juvenile justice system offenders a chance to restart. It's a success story that has gone viral, most recently with Starbucks' Upstanders series.
---
Jennifer Sampson
McDermott-Templeton President and CEO, United Way of Metropolitan Dallas
United Way of Metropolitan Dallas' GroundFloor program, which funnels seed money and training resources to social-venture entrepreneurs, is unlike anything any United Way has ever done before. The program has invested more than $1.9 million in 24 fellows, who have in turn raised $12 million. "I believe we are setting an example that others across the country can follow," Jennifer Sampson said. "I believe we are a catalyst for change."
---
Paige Chenault
Founder/CEO, The Birthday Party Project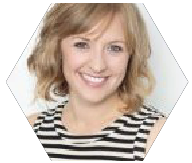 The best job in Dallas might very well be serving as a volunteer for The Birthday Party Project. Your role is to show up, bring a present or cupcake, and hang out with kids who wouldn't otherwise be celebrated on their most special of days — their birthday. It's that easy. And it makes a huge difference. For Paige Chenault, it's all about the kids and the birthday enthusiasts who coordinate the parties and create moments of joy.
"We have been able to serve our community in new ways by really energizing all ages," she said. "Whether they're three or 93, it's important to me that [our volunteers] feel welcome at our parties and are able to feel like they have something they can give back."
URBAN PLANNING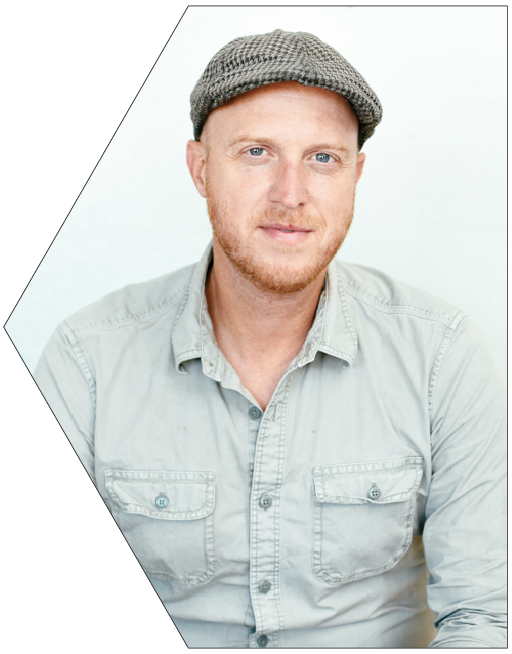 Jason Roberts
Founding Director, Better Block Foundation
This year, Jason Roberts' work has appeared in The New York Times, Huffington Post, CityLab, NextCity, and in countless other media. He launched the concept of Wikiblock, an open-source library of street furniture designs — from chairs and planters to benches, bus stops, and kiosks — that can be downloaded for free by anyone and cut out using a CNC router (a giant printer for wood).
His work has taken the sometimes convoluted concepts of new urbanism and made them applicable for the everyman and everywoman. Thanks to Roberts, right, neighborhoods are being transformed with a little paint, a lot of elbow grease, and dedicated amateurs.
---
Shima Hamidi
Director of the Institute of Urban Planning, University of Texas Arlington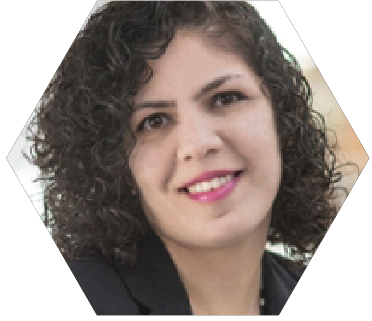 Over the past five years, the University of Texas at Arlington's College of Architecture, Planning, and Public Affairs has emerged as a leader in its field. Shima Hamidi, director of the Institute of Urban Planning, is one reason why.
According to Mark Lamster, architecture critic at The Dallas Morning News and recent Loeb Fellow, Hamidi's studies on mobility and public transit— as well as urban design and its effects on quality of life — have been forward-thinking, especially in such a car-centric town. She is a strong advocate for smart growth, and her substantial findings have been covered in publications including The Wall Street Journal and The Washington Post.
---
Scott Polikov
President, Gateway Planning
In 2015, the Texas Department of Transportation commissioned a study of downtown Dallas corridors. Scott Polikov headed up the project, which was called CityMap. Among the recommendations: remove one highway; relocate another — things that other cities have studied, but few are doing.
CityMap has led to countless discussions in the city about the future of planning and what steps should be taken next. Because of the work that Polikov and his team did, we now have a roadmap for innovation.
This story first appeared in Dallas Innovates 2018, an annual magazine that showcases Dallas-Fort Worth as a hub of innovation. Read more about the region's game changers, disruptors, creatives, and our new frontiers in the digital edition.
READ MORE
Dallas-Fort Worth is home to dozens of creatives who are changing the face of urban planning, social, and educational innovation.

Get on the list.
Sign up to keep your eye on what's new and next in Dallas-Fort Worth, every day.