As we move into 2019, we're reflecting on the startup stories behind the people and places that grabbed our readers' attention this year. From rideshare memberships (Alto) to 5G millimeter wave tech (Phazr) to nanotech agriculture (SolGro), our most popular stories spanned the vast range of innovation in Dallas-Fort Worth.
Here are the 12 most-read stories on dallasinnovates.com/startup for 2018.
---
A hybrid of other rideshare apps and traditional black car services, Alto is based on a monthly membership fee with individual booking fees per ride.
---
5G millimeter wave technology debuts in North Texas: Phazr's miniature antennas will send out tiny beams that have more than 1,000 times the capacity of the existing 4G LTE cell network.
U P D A T E
Follow the Money: PHAZR Exits, Spectral MD Gets $1M, Merck Buys Antelliq
Allen-based 5G radio solutions developer PHAZR has been acquired by JMA Wireless, a global innovator in mobile network edge solutions.
---
The Dallas-based startup has re-imagined the way customers see, engage, and even interact with a brand when shopping. Ahead of tonight's Digital Dallas Startup Comedy Roast founder Daniel Black talks about his vision for Glass-Media.
---
The WayAround app uses information-laden tags that can attach to anything—files, clothes, food, and more.
U P D A T E
ICYMI: Spacee Stacy the Virtual Bartender Serves Drinks—and Flirts; DFW, Neoface Facial Recognition Deploys; and Gemmy's Bass Lip-Syncs Alexa
The startup debuted its WayAround for Public Spaces at the Crystal Gateway Marriott in Alexandria, Virginia. The tech uses smart tags at key locations in the environment to give users audio information describing the surroundings such as room layout, available features and how they operate, and emergency information.
---
Alkami Technology is a digital banking solutions company on the rise. The Series D round fit into Alkami's long-term strategy of remaining an independent company and focusing on the U.S. digital banking market while remaining selective with investors with long-term outlooks and committed to Alkami's vision.
---
North Texas fashionistas will soon have closer access to designer looks at a fraction of the cost as New York-based Rent the Runway enters the area in 2019.
---
Eight startups with North Texas ties competed in May for $100,000 in the area's first Rise of the Rest pitch competition. Leaders from the competing startups took some time recently to talk to Dallas Innovates about their businesses, what sets them apart, and how a win could impact their work.
U P D A T E
Watch the Rise of the Rest Tour for the results
The pitch competition tour was hosted by AOL co-founder Steve Case at the Community Beer Co. in Dallas.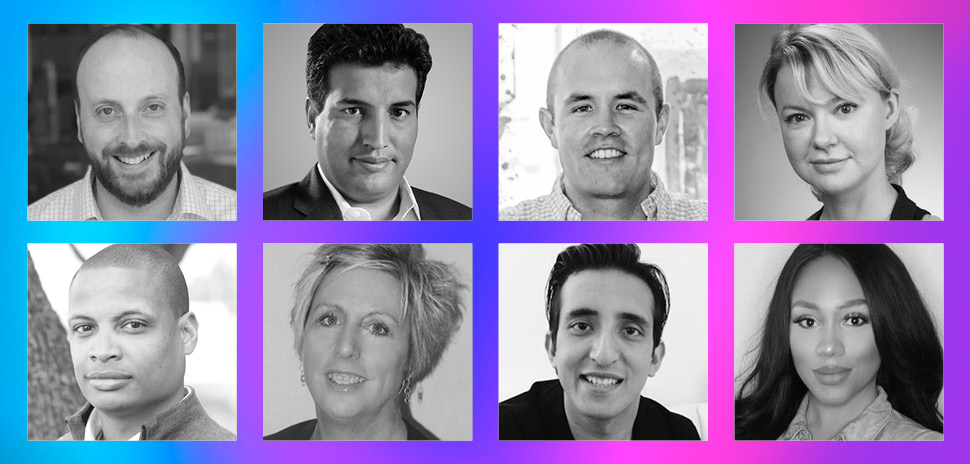 ---
SolGro's special greenhouse material uses nanotechnology to convert incoming sunlight from all colors of the spectrum into red and blue light.
---
Davi—billed as the "community impact sneaker"—hit the ground running by taking off on Kickstarter.
---
Cooklist, a new app launched this week allowing users to see recipes they can cook with the food in their home, has already caught the attention of the global seed accelerator Techstars, which is aligned with Target.
---
From fashion crafted by female artisans to the test launch of a new ZIP code-based shopping app, fashion enthusiasts in DFW are creating brands that make a difference and are changing the industry. For these Dallas-Fort Worth brands, fashion is more than just a material world. It's a way to make a difference.
---
AI startups across the U.S. raised a record $1.9 billion in VC funding during the first quarter of 2018. From marketing to health care, here's a look at North Texas companies disrupting industries with AI tech.
---
READ NEXT
Year In Review: Our Top 10 Most‑Read Stories of 2018
Social Innovation: A Dozen Top Stories from 2018
Education: A Dozen Top Stories from 2018
Invention: A Dozen Top Stories from 2018
Creative: A Dozen Top Stories from 2018
Enterprise: A Dozen Top Stories from 2018

Get on the list.
Dallas Innovates, every day.
Sign up to keep your eye on what's new and next in Dallas-Fort Worth, every day.