Cutting the cord could take on a whole new meaning when 5G millimeter wave technology debuts in North Texas.
Allen-based startup Phazr is perfecting miniature antennas that will send out tiny beams that have more than 1,000 times the capacity of the existing 4G LTE cell network. Its goal is to sell the technology to the telecommunication giants, including Dallas-based AT&T.
AT&T and Verizon could debut 5G in select markets by the end of this year. Neither company gave specifics on where they would launch the technology first.
"We will provide the network infrastructure and in some cases the devices," said Farooq Khan, CEO and founder of Phazr. "We're working closely with all the major carriers here. We are really the only U.S.-based infrastructure provider and we are on the cutting and leading edge of developing this 5G millimeter wavelength technology."
"We are really the only U.S.-based infrastructure provider and we are on the cutting and leading edge of developing this 5G millimeter wavelength technology." 

Farooq Khan
The startup also is working with machine learning and artificial intelligence to optimize the cell network so it predicts and anticipates the most ideal distribution and transmission of the 5G network.
Since its founding in February 2016, Phazr has grown to 25 engineers in the Allen office and a dozen software specialists in India.
The red brick exterior looks nondescript and there's no sign to draw attention to the place. But inside, there are circuit boards, transmitters, tools, a device that simulates extreme temperatures, and an anechoic chamber — a foam padded room that absorbs radio waves so Phazr staff knows where they are directed.
5G WILL BE 100 TIMES FASTER THAN EXISTING NETWORK
For now, cutting the cord means canceling traditional cable subscriptions in favor of streaming content over the internet, such as Netflix and Hulu. Even after eliminating cable television, people still need traditional broadband internet that's hardwired into the home through fiber or cable.
5G makes in-home wired internet obsolete. 
Instead of having a hardwired cable connected to an in-home router, Khan envisions a transmitter, maybe placed near a window, that picks up the 5G signal from nearby neighborhood towers. That transmitter broadcasts wireless internet to all the devices in the home. That could be televisions, tablets, phones, thermostats, alarms, lights, and appliances. It would be password protected, just like a conventional router.
5G makes in-home wired internet obsolete. 
This 5G internet will be more than 100 times faster than the existing network. It will be so fast that consumers could stream two shows in 8K resolution at 1 gigabit per second simultaneously or four different virtual reality streams. Lower resolutions like 4K could stream up to 16 separate broadcasts at the same time using 5G. 
Increased speed doesn't mean it will cost exponentially more, said Rakesh Taori, vice president of systems and standards at Phazr. The key is to make it economical so the cost can stay relatively the same.
"You need a fundamental change in technology to give you a thousand times more while keeping the amount of power that I draw and the amount of money that you pay pretty much the same," Taori said.
PHAZR WORKING ON SELF-OPTIMIZING NETWORK USING AI
Transforming the home internet, or fixed access, to a wireless cell network is just the beginning. By 2020, 5G will be coming to mobile devices, too. This means more virtual reality, more 4K video streaming, and live broadcasting.
That will be useful not only for smart phone devices, but autonomous vehicles and the larger Internet of Things.
"The traffic is growing so much. We cannot even imagine what different things could be there," Khan said. "We always need more bandwidth."
To tap into the 5G network, consumers will need to buy new mobile devices, too.
"It's a network of the future here." 

Farooq Khan
Faster internet means the wavelengths are much small so the devices that broadcast it are also small compared to traditional cell phone antennas.
One round transmitter has a smaller diameter than a basketball. The step up from that measures about a foot by two feet.
Phazr is experimenting with a self-optimizing network that uses AI to anticipate demand for 5G down to the city block. The AI will know how much bandwidth will be needed in an office sector during the day and then reallocate that to a residential neighborhood in the evening when streaming peaks. Phazr calls it HyperSON, or hyper self-optimizing network.
"No human intervention is needed," Khan said. "It's a network of the future here."
PHOTO GALLERY
Photos by Merissa De Falcis.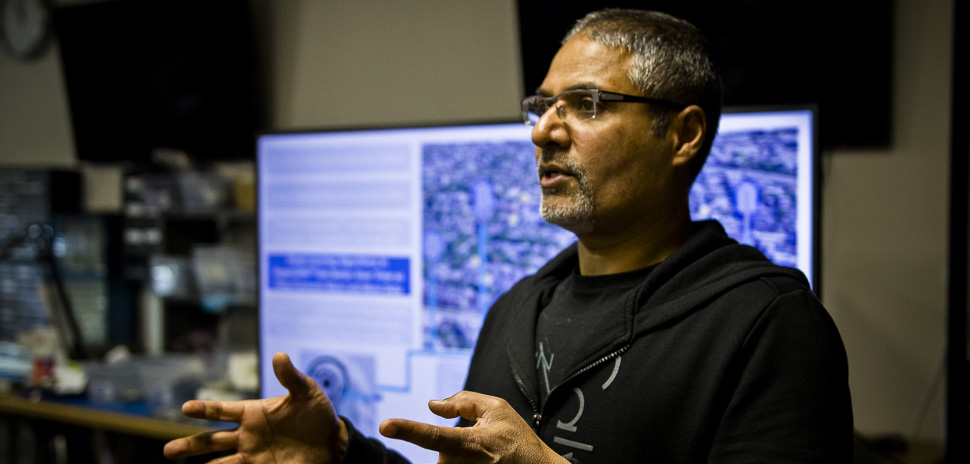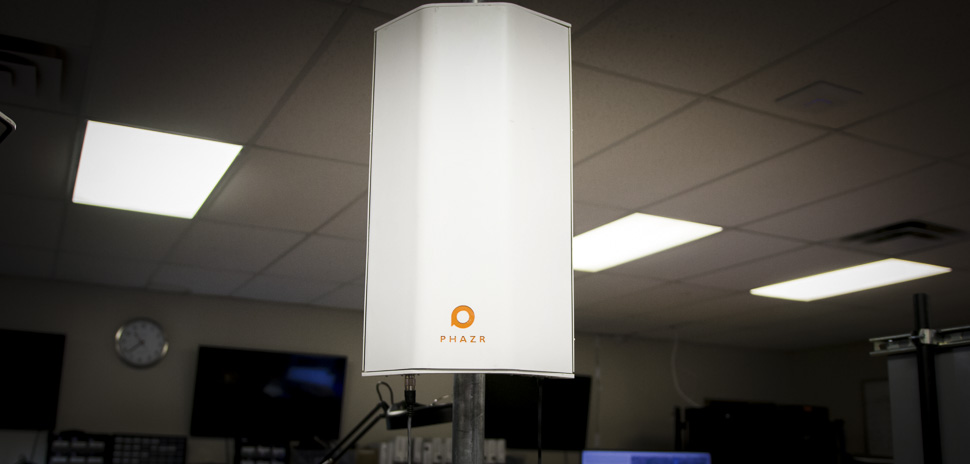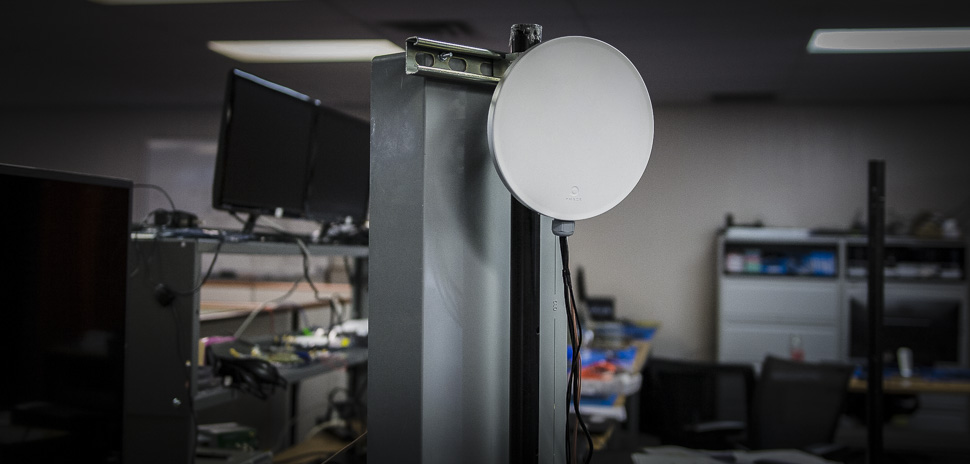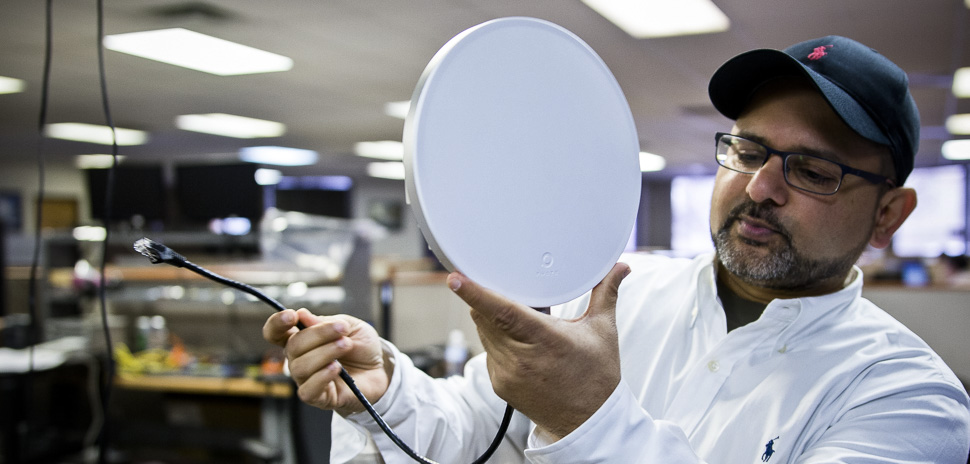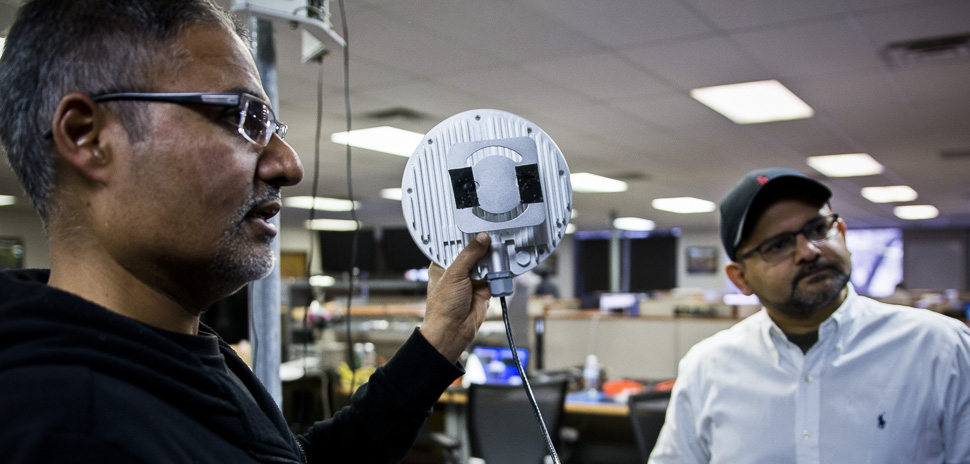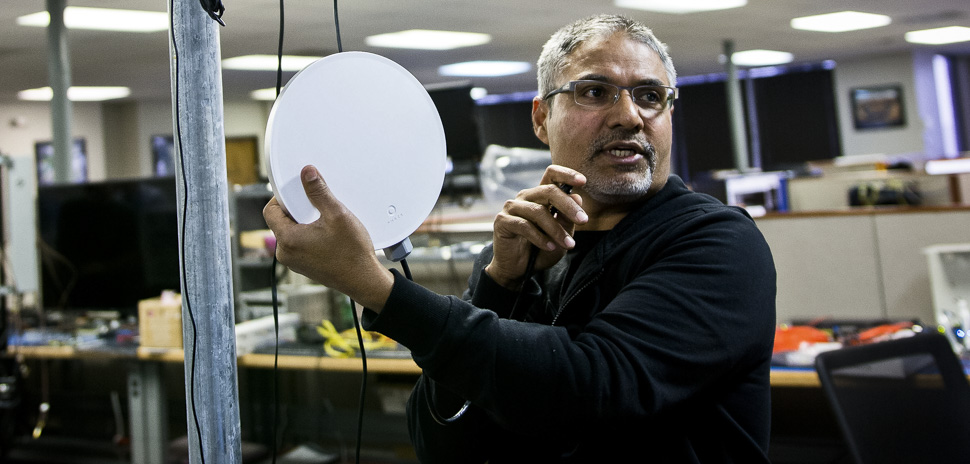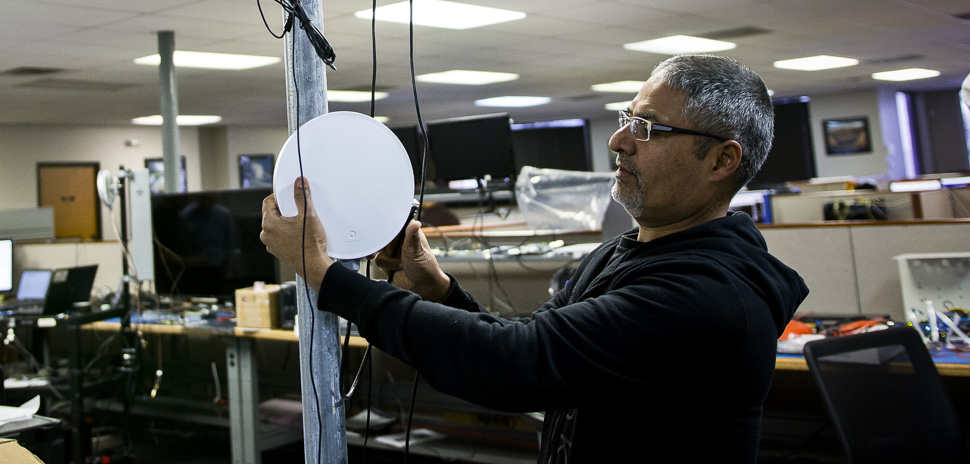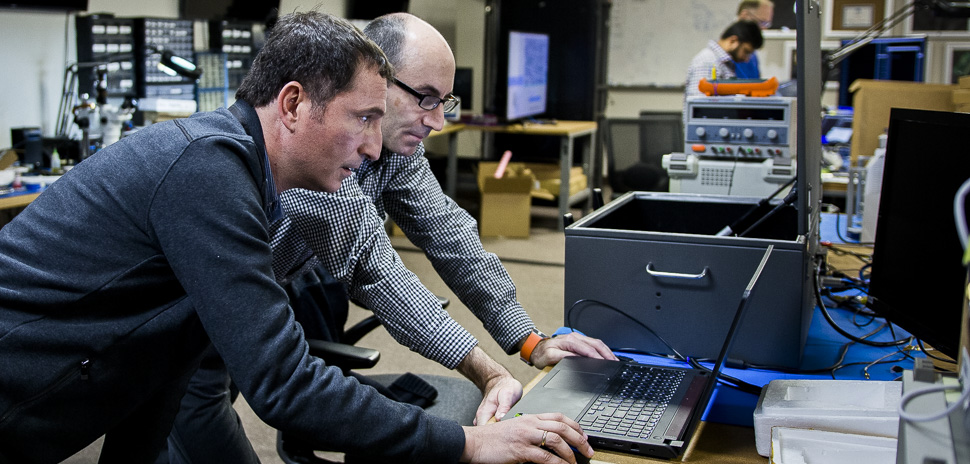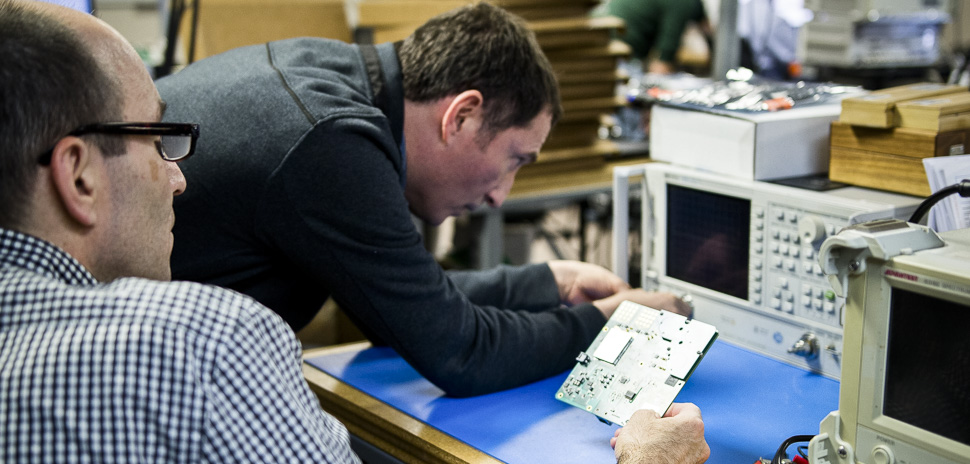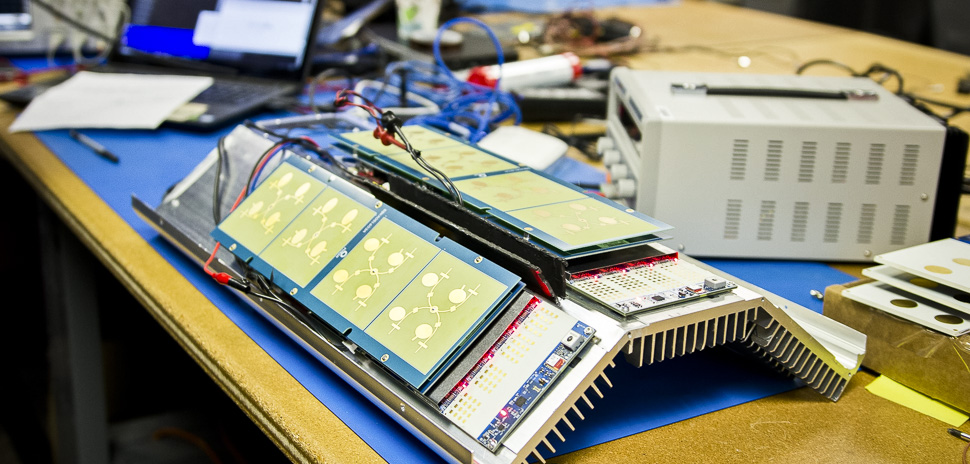 Get on the list.
Sign up to keep your eye on what's new and next in Dallas-Fort Worth, every day.