Social Venture Partners Dallas has chosen the members that will comprise the fifth class of the Dana Juett Residency. These young professionals will have the opportunity to broaden their knowledge in philanthropy by going through the program dedicated to social issues and expertise in sustainable social innovation.
The aspiring philanthropists will delve into topics directed toward helping them become leaders. Some of these topics include charity versus justice, philanthropy and equity, collective impact innovations in philanthropy, and philanthropy and the people.
Through these topics, residents of the fifth class will hopefully be able to build relationships that will cultivate an environment of expansion and vision. In addition, these professionals will be able to attain direct experience in the industry.
Residents will be exposed to professionals based in all backgrounds and will get to learn from social innovation leaders. The residency was created by Social Venture Partners Dallas and the Sapphire Foundation with inspiration from the residency's namesake, late Dallas philanthropist Dana Juett.
Here are the members of Social Venture Partner Dallas' fifth class of the Dana Juett Residency: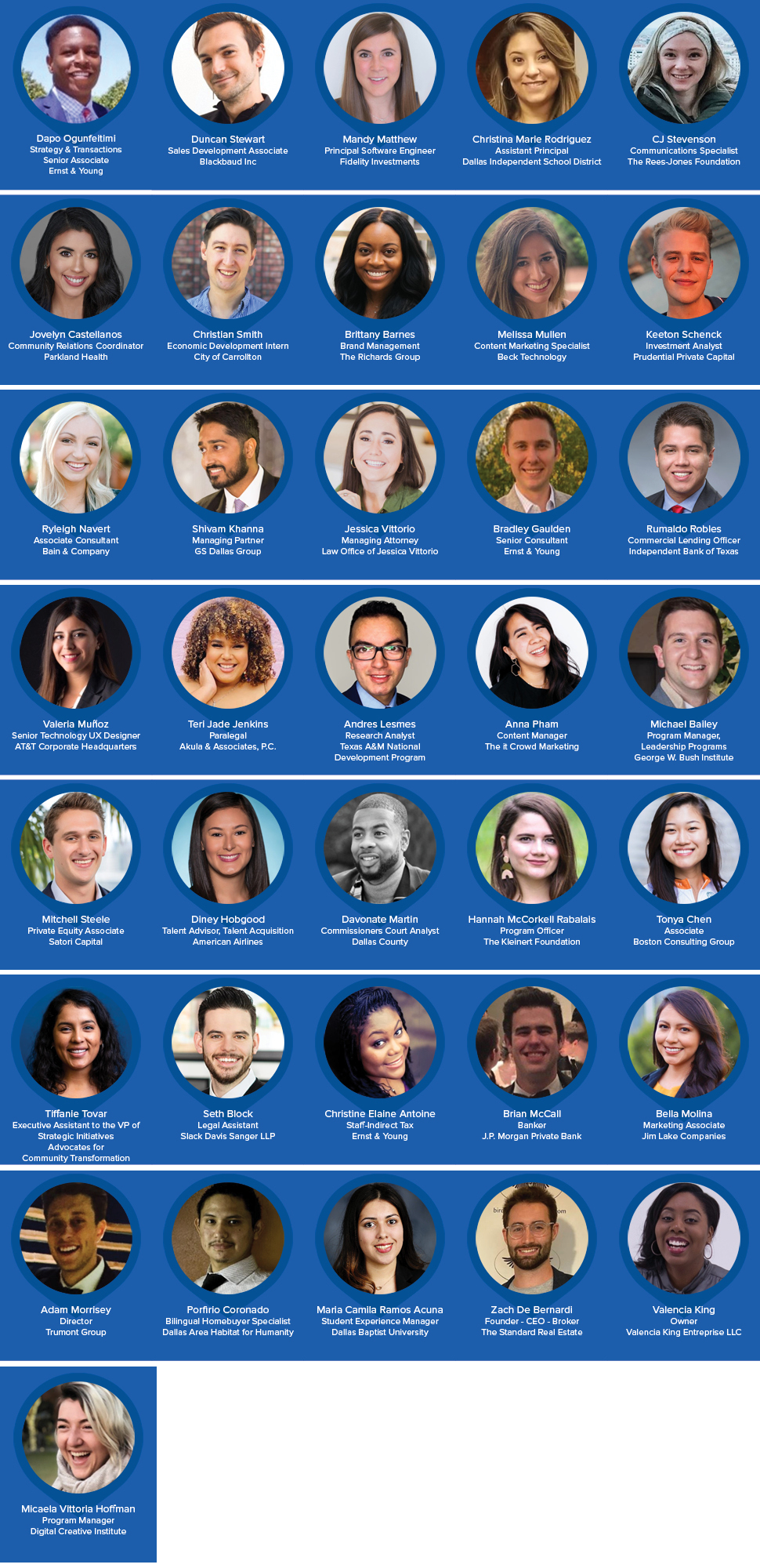 Get on the list.
Dallas Innovates, every day.
Sign up to keep your eye on what's new and next in Dallas-Fort Worth, every day.