"'Appealing' and 'inventive' hadn't been words associated with maternity wear before the Frankfurt Sisters transformed the industry. "
U.S. Patent and Trademark Office
"Journeys of Innovation" Series
.…on how three Dallas sisters made fashion history in the 1930s.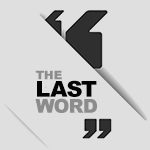 Long ago, maternity wear was one of the unmentionables of fashion. That changed forever in 1937, when sisters Elsie and Edna Frankfurt founded Page Boy, America's first high-end maternity wear firm, in Dallas.
Joined by their younger sister Louise, who became principal designer, the sisters' breakthrough came when Elsie told pregnant Edna she looked like a "beachball in an unmade bed." 
In 1939, the sisters patented their game-changing solution: an adjustable skirt design for pregnant women that "accommodated" a baby bump instead of clumsily trying to hide it. They engineered a "window" in front of the skirt that expanded using drawstrings—while keeping the hemline stylishly parallel to the ground. 
That's all according to this article by Adam Bisno for the U.S. Patent and Trademark Office, part of its "Journeys of Innovation" series. 
By helping pregnant women to leave sloppy, uneven hemlines behind all the way through their ninth month, the sisters made their mark on fashion. They showed their entrepreneurial chops, too—by renting retail space for their first Page Boy store within view of passing pregnant patients in Dallas's Medical Arts Building. Now that's place-based marketing.
The sisters received U.S. Patent No. 2,141,814 for their "maternity garment ensemble," an outfit featuring a skirt-with-window and pleated jacket, six months of opening that store. They later expanded Page Boy to Los Angeles' Wilshire Boulevard, running the business for more than half a century until they finally sold it in 1993.
One of their career highlights: Jackie Kennedy wore a Page Boy maternity dress during JFK's 1960 presidential campaign.
You can read the whole story of the Frankfurt sisters by going here.
For more of who said what about all things North Texas, check out Every Last Word.

Get on the list.
Dallas Innovates, every day.
Sign up to keep your eye on what's new and next in Dallas-Fort Worth, every day.