"This is a tremendous time to come out and ride the rails."
Richard Andreski
President and CEO
TEXRail
.…on a free ride offer throughout the Martin Luther King Jr. holiday weekend.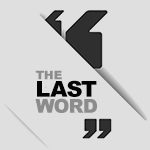 Trinity Metro's TEXRail commuter rail line between the Fort Worth T&P Station and DFW Airport Terminal B Station is celebrating its fourth anniversary with free rides through Monday, January 16—as well as free passage on ZIPZONE rides that connect to a TEXRail station.
"TEXRail ridership is growing every month, and this is the perfect time for anyone who hasn't ridden yet to come out and give it a try," Adreski said. "With free rides throughout the Martin Luther King Jr. Day weekend, everyone will have a full week to ride TEXRail for free."
You can plan your TEXRail trip by going here.
In other news, TEXRail has adjusted its 7:10 p.m. train from DFW Airport Terminal B Station so that it runs the full route back to Fort Worth T&P Station. Up until January 10, it had ended at Mercantile Center Station.
"Our customers have been asking for this change, and we're delighted to make it happen," said VP of Rail Jon-Erik "AJ" Arjanen. "We listened to their feedback, and we know this will be a great adjustment to help passengers trying to get back to Fort Worth."
For more of who said what about all things North Texas, check out Every Last Word.

Get on the list.
Dallas Innovates, every day.
Sign up to keep your eye on what's new and next in Dallas-Fort Worth, every day.