"If you're a DJ, you're in charge of your sensory environment and you're expressing yourself through technology."
Courtney Willis
Co-Founder
Spin the Spectrum Foundation
.…on how her nonprofit helps autistic and neurodivergent people of all ages advance in society through DJ education and music production, via a UTD blog post.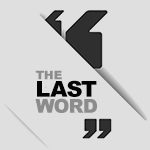 Willis is a speech and language pathologist who earned a Masters in communication disorders from UT Dallas. As the founder, CEO, and clinic director of Dallas-based Speech Wings Therapy, she co-founded something new in 2022: Spin the Spectrum, a nonprofit that offers inclusive DJ classes, camps, and workshops for autistic and neurodivergent people of all ages.

"For kids on the autism spectrum, DJing is soothing, which is called emotional regulation," Willis said in a UT blog post. "These are people who experience the world from a sensory standpoint, and from a lot of different standpoints, in a very different way from you and me."
Her co-founder, DJ Jay Clipp, founded the Keep Spinning DJ Academy in Dallas. Together, they combine Clipp's DJ training expertise with Willis' child-directed, evidence-based approach to speech and language therapy—and they've seen striking results.
One student advanced two grades in reading comprehension in two-and-a-half weeks "with the only change being DJ school," Willis said. "And we have a kid with a developmental delay in hand-eye coordination. He is now within normal limits after doing DJ school for six months."
The two co-founders are now looking to expand the Spin the Spectrum program to be available to kids nationwide. They also aim to collaborate on research to confirm what the results they've seen in their clinic.
"So far, neuroscience hasn't studied what happens when you manipulate music to create other forms of music," Willis said in the blog post. "But we know that this is linked to things like reading comprehension and executive function and other skills that we've seen improve in our kids. These are all areas that I would guess probably light up on an MRI machine if a DJ were scanned."
For more of who said what about all things North Texas, check out Every Last Word.

Get on the list.
Dallas Innovates, every day.
Sign up to keep your eye on what's new and next in Dallas-Fort Worth, every day.