Amy Osteen
Founder and CEO
Outside CLO, PC
.…on how the fractional legal services founder selects her projects, via LinkedIn.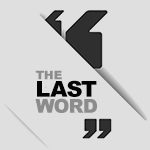 Osteen is featured in D CEO's September issue in its "Off Duty" section (above), which looks at the personal lives of local business leaders. Writing on LinkedIn, the lawyer says one reason she's working is for her "off duty"—and shares how that informs which projects she takes on.
She's a principal of Outside CLO, which offers fractional Chief Legal Officers and General Councils, as well as labor and employment law counseling among other services.
"Before I take on a new project," the legal executive writes in her post, she asks herself four big questions, which we'll quote verbatim:
1. Am I building someone else's story at the expense of my own? If yes, stop. 
2. Will this help me grow or highlight my blind spots so I can grow? If not, stop. 
3. Do I want to become more like who these people are when they're off-duty? Few of us are immune to the values of those around us. If not, stop. 
4. Will this help create a positive impact for those in my world? If yes, I say yes. 
Osteen sums up by saying that, above all, "It should be more about the ones we love, the passions we follow, and the people we are when we're off duty."
For more on what's new and next in North Texas, check out Every Last Word.

Get on the list.
Dallas Innovates, every day.
Sign up to keep your eye on what's new and next in Dallas-Fort Worth, every day.