"Buying land in the metaverse is the dumbest sh** ever!"
Mark Cuban
Entrepreneur 
Dallas Mavericks, Mark Cuban Cost Plus Drug Company, "Shark Tank," etc. 
.…sharing his take on the Metaverse, crypto, and more via Altcoin Daily.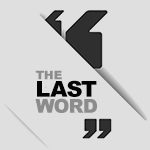 Mark Cuban has some hot takes on the metaverse, and he doesn't stop there. He made a recent virtual appearance on the YouTube channel Altcoin Daily to share his thoughts on Bitcoin, Ethereum, XRP, Cardano, cryptocurrency in general, and more.
"The metaverse is anything you want it to be," Cuban told the Altcoin Daily hosts. "People that are focused on VR want that to be the metaverse. People want Web3 to be the metaverse. There's no rhyme or reason to it yet. Now, will there be? It's gonna be hard to standardize things and to make it interoperable, at least for the foreseeable future."
"It won't be just one size fits all. There'll be a lot of different applications and a lot of ways of defining the metaverse. But right now it's more talk than anything."
"The worst part is people are buying real estate in these places," Cuban added. That's just the dumbest s*** ever. The dumbest, dumbest… Did I say it was dumb? No, that's not strong enough. Super-meta immaculately dumb."
"Now, after you create a community…then you can find places—depending on how that community works—that can have perceived value because of access or whatever. But beforehand? Based off of a traditional real estate model? Dumbest (bleeping bleeping bleep) ever."
For more on what's new and next in North Texas, check out Every Last Word.

Get on the list.
Dallas Innovates, every day.
Sign up to keep your eye on what's new and next in Dallas-Fort Worth, every day.