"I want them to leave knowing that they are valuable, they are needed, they have a unique place in this universe, and no one else can take that place."
Deryl McKissack
President and CEO 
McKissack and McKissack
.…on the 5th annual Women's Leadership Summit, via NBC 5 DFW.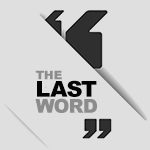 This Friday and Saturday August 5 and 6, some 250 female leaders will gather for the 5th annual Women's Leadership Summit at the Renaissance Dallas at Plano Legacy West Hotel. Founded by former Texas State Representative Helen Giddings, the event has a goal of women empowering women to promote mentorship, entrepreneurship, and breaking down barriers to women in leadership.
The theme of this year's summit is "Reemerged, Restored, Refocused and Reimagined."
Keynote speakers include McKissack, who founded her architectural and construction firm in 1990, along with Vanessa Gilmore, a retired U.S. district judge for Texas' Southern District, and  Sharon Weston Broome, the mayor-president of Baton Rouge, Louisiana.
"We know that the obstacles that we come across as Blacks and as women in this country, and especially being in an all-male dominated business, so every morning I get up on my purpose," McKissack told NBC 5 DFW.
McKissack's company has offices in Dallas, Austin, Baltimore, Chicago, Los Angeles, and Washington, D.C., and currently has contracts with both Dallas and Fort Worth independent school districts. She can speak to breaking barriers as she led the first Black woman-owned construction firm to become a prime contractor for the city of Fort Worth, NBC 5 DFW reports.
One sign of the summit's success: It's sold out, and registration is closed.
Co-founder Giddings, who is also a founder of the University of North Texas at Dallas, saw partnerships with colleges and universities as a way to ensure natural growth, reports Dallas Morning News writer Alexandra Skores
This year's theme of refocusing seems especially appropriate, per Giddings. "There's so much diversity in terms of where these people come from, age groups," Giddings told the publication. "There really is something here for everybody."
:::::
For more on what's new and next in North Texas, check out Every Last Word.

Get on the list.
Dallas Innovates, every day.
Sign up to keep your eye on what's new and next in Dallas-Fort Worth, every day.