"When people can't get to their plane on time because of the size of an airport, that creates inefficiencies."
Stan Young
Advanced Transportation & Urban Scientist
National Renewable Energy Laboratory
.…on working with DFW Airport to achieve net-zero carbon emissions with help from "digital wayfinding" technologies.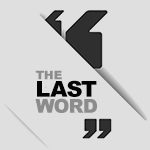 In a report aiming to help Dallas-Fort Worth International Airport achieve net-zero carbon emissions, Young and his NREL research team found a surprising pathway to airport energy savings: "digital wayfinding technologies." Technology including phone app-based "augmented reality navigation" can help travelers move through facilities more efficiently, with autonomy, while also helping people with reduced mobility. 
"When people think of renewable energy, they don't always think about mobility systems or behavioral science," Young said in a post on NREL's website. "Our team studies both."
The NREL study is titled "Roadmap to Automated Mobility Systems: Informing the Planning of a Sustainable, Resilient Transportation Ecosystem for Dallas/Fort Worth International Airport."
"We combine field observations, data, and analysis to understand how people will respond to new sustainable mobility options and make sure that new technologies will actually meet their needs and become something they want to adopt," Young said in the post.
"In 2015, we began studying this in the context of cities and public spaces. That includes airports and air mobility. Airports are so economically vibrant and vital that they tend to be ground zero for new technologies."
That focus led Young's team to partner with DFW Airport to help it achieve net-zero carbon emissions with no offset credits by 2030.
So how can finding your way faster to Gate 35B help DFW Airport cut its carbon footprint?
The NREL team says that by streamlining how people move through security, access different terminals, and more, "airports can create opportunities to integrate new, fuel-efficient technologies to reduce the carbon footprints of their operations, buildings, and transportation."
"Wayfinding"—the digital and physical information systems that guide passengers through huge facilities, can be a critical component of an airport's transformation, the study shows.
Going beyond "this way" signs to info systems and smartphone apps
"The concept of wayfinding has a technological aspect," Young said. "But it also involves a change of philosophy. Wayfinding used to be done with static signs and information kiosks staffed by airport employees. We're seeing now that wayfinding technologies need to be wedded with information systems and smartphones so you can find your way around a massive facility and all of the transportation options therein."
With a sixth terminal on the way, DFW airport encompasses 27 square miles—"more than the island of Manhattan." It has its own zip code, its own city designation. So being able to smoothly find your way through, inside, and around it is critical.
"When people can't get to their plane on time because of the size of an airport, that creates inefficiencies, and inefficiencies waste resources," Young said. He noted that simply cutting down on travel delays can create fuel savings, and reduce carbon emissions that much further.
Wayfinding tech is advancing rapidly
In 2020, Indoor Google Maps launched an augmented reality tool called Live View, the NREL notes. It sees what a smartphone camera "sees" and compares it to a database of  images of the facility. Then it superimposes directional arrows right onto the smartphone camera image.
Also in 2020, Switzerland's Zurich Airport partnered with Google Maps to become the first airport on earth to offer an indoor live view.
The NREL says other airports and tech companies "are working to deploy Bluetooth low-energy beacons in a bid to advance indoor positioning technology."
"In the same way that beacons aid outdoor GPS navigation, indoor beacons could, with permission, sense a passenger's trajectory through a facility and send them navigation instructions based on where they are and where they are headed, from their gate or baggage carousel to a coffee shop or ATM," the post states.
"Modern technology is giving us tools to create efficient, flexible systems that surpass last-century workhorses," Young said. "These are the technologies that will allow us to create efficient and equitable solutions for the next generation of facilities."
You can read the full NREL post by going here.
For more of who said what about all things North Texas, check out Every Last Word.

Get on the list.
Dallas Innovates, every day.
Sign up to keep your eye on what's new and next in Dallas-Fort Worth, every day.