"Running startups is like running marathons. After I'm done, I say, 'I'm never doing that again.' But then, I end up doing it again."
Patrick Brandt
D CEO
Grata
.…on running a startup that lets consumers express gratitude to workers in customer-facing industries, via D CEO.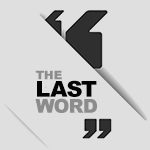 In December, we told you about a $6 million seed funding round at Grata, a Dallas-based online platform that enables customers to deliver gratitude and recognition to a brand's frontline employees in real time. 
Brands using Grata are able to recognize, reward, and retain the most effective staff, which can lead to increased customer satisfaction, the company says.
It's just the latest in a string of entrepreneurial and leadership endeavors for Brandt, who has raised more than $500 million of capital and led more than $1 billion in transactions, according to D CEO, including for the launch of Skywire Software, which was acquired in 2008 by Oracle and two other companies for $300 million. He's been CEO and chairman at startups including Telligent and Zimbra, and in 2016 he joined the on-demand labor marketplace startup Shiftsmart as co-founder and president. 
With Grata now operating in Texas, Oklahoma, and Florida, Brandt aims to start raising up to $25 million in a Series A toward the end of this year, according to D CEO.
"Success is never a straight line," Brandt told D CEO's Ben Swanger. "Right now, I am maniacally focused on what is in front of me."    
For more of who said what about all things North Texas, check out Every Last Word.

Get on the list.
Dallas Innovates, every day.
Sign up to keep your eye on what's new and next in Dallas-Fort Worth, every day.