"We don't eat our own supply."
Bryan Cranston as Walter White
.…telling Jesse to stop pounding down their PopCorners.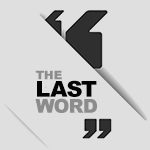 On the multi-Emmy-winning "Breaking Bad," Walter White and Jesse Pinkman become kingpins in the drug trade after White, a cancer-stricken high school chemistry teacher, cooks up something bad in a trailer in the desert.
But what if he'd cooked up something good instead? That's the idea behind a new Super Bowl commercial from Plano-based Frito-Lay.
In the spot, actors Bryan Cranston and Aaron Paul reprise their roles, but this time White cooks up PopCorners, an air-popped corn snack Frito-Lay introduced in 2010.
"PopCorners' desire to create a genuine extension of the franchise and a campaign that would really excite 'Breaking Bad' fans is what brought us back for this Super Bowl commercial," Cranston said in a statement. "Walt would've been immediately drawn to the basic ingredients in PopCorners, so 'Breaking Good' made perfect sense as an alternate storyline that would've been much better for him and Jesse."
Brett O'Brien, CMO at Frito-Lay North America, said the spot showcases "why fans love this air-popped, never-fried snack in an exciting and unexpected way through the lens of two characters who could've used their talents to Break Into Something Good."
For more of who said what about all things North Texas, check out Every Last Word.

Get on the list.
Dallas Innovates, every day.
Sign up to keep your eye on what's new and next in Dallas-Fort Worth, every day.