Last week, hundreds of local leaders and innovators packed into the Moody Performance Hall in downtown Dallas to celebrate the past year of entrepreneurship in the region—a record-breaker that surpassed more than $2 billion in funding for entrepreneurs in North Texas.
It's the second year in a row to surpass $1 billion, said Trey Bowles said at the Dallas Entrepreneur Center's annual State of Entrepreneurship event.
Last year, North Texas' $1.1 billion in early-stage funding in 2020 was the highest since 2001, The DEC Chairman told an audience of founders and entrepreneurs, corporate and education partners, and nonprofit leaders and investors.
That leap is "incredible," Bowles said.
"That's the kind of space we're living in right now," he added. "That's the community we're in and a part of."
More than 90 rounds of funding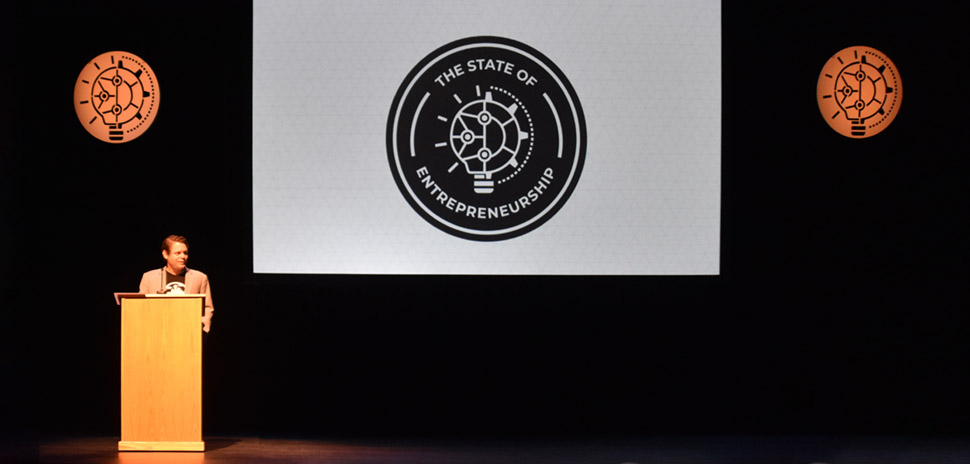 More than $2 billion in investment across some 90 funding rounds went to early-stage entrepreneurs in 2021, said Bowles, who is also co-founder of InnoCity Partners and managing director of Techstars' program in Fort Worth.
Per Washington, D.C.-based venture capital firm Revolution's Beyond Silicon Valley report, that's nearly double the amount of seed and early-stage activity that the Dallas region saw in 2020. Comparatively, in 2011, the region saw nearly $400 million across 33 early-stage rounds.
There's been a "visible upswing in local VC investments," Mandy Price, CEO and co-founder of Kanarys, wrote in the Beyond Silicon Valley report.
'We're there'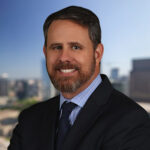 Dallas-Fort Worth is an amazing place for innovation and entrepreneurship, says Duane Dankesreiter, senior vice president of research and innovation at the Dallas Regional Chamber.
For a long time, we've said the region could be the next great tech hub or the next great entrepreneurial hub, if only we did this or did that.
But, he says, our story has changed: "We're there."
A launch pad for startups
Pointing towards recent launches and funding rounds, Dankesreiter said he sees North Texas solidifying its place as a hub of entrepreneurial and startup activity.
Dankesreiter noted the launch of CollateralEdge, which emerged from stealth in September with $3.5 million in funding; enterprise browser startup Island emerging from stealth in February with nearly $100 million in funding; and ride-hailing company Alto's $45 million Series B funding round, which was co-led by local firm Goff Capital and has helped propel it into six new markets.
Zirtue founder Dennis Cail was a particular growth story, says Dankesreiter. Cail's app helps people borrow and lend money, saw more than $30 million in transactions in 2020.
"Our mission is to drive financial inclusion, one relationship at a time," the founder said at the event."It's really all about giving people a hand up versus a handout."
At the same time, Cail said, "we make sure that we have a meaningful return on investment for our investors as well." 
Exit strategies
While many companies were raising new funds to scale last year, other North Texas startups made their exit.
At the event, Dankesreiter noted health solutions startup MediBookr's acquisition by Plano's Catalyst Health Network, Vaxxinity's $85 million IPO, and Dallas cryptocurrency startup Zabo's August acquisition by Coinbase, as highlights of last year's activity.
'There's no better place to be than Dallas'
Bowles said North Texas is well on its way to becoming one of the top startup hubs in the country, and over the past year, a number of announcements took place to bolster that idea.
In Dankesreiter's presentation, he noted Dallas Mayor Eric Johnson's formation of the Task Force on Innovation and Entrepreneurship, UT Dallas planting five research centers in Richardson's Innovation Quarter, SMU launching a new business accelerator program, and Techstars planting a physical therapy-focused accelerator program in Fort Worth.
"If you're a startup, there are few better places to be than Dallas right now," Dankesreiter said, pointing toward the density of corporate activity and growing population of the region that helps support both B2B and B2C startups.
"If you're a B2B startup, your customers are here or three hours down the road." he said. The Dallas region is "home to 22 Fortune 500 companies and 45 fortune 1000 companies—those are your customers."
And, "if you're a B2C startup, your customers are here too," Dankesreiter said, noting the region's 7.7 million people and status as the fastest-growing metro in the country.
"Let's not talk about 'what ifs' anymore," he said. "Let's celebrate all that we have, and talk about how we help each other succeed. That's what makes us better than any other place."
Lightning talks
The SOE event included two "lightning stories" from local "rockstar" entrepreneurs. Bowles introduced two community builders: Jody Slater Hastings, co-founder of The Slate and Darlisa Diltz, managing director of the North Texas Entrepreneur Education and Training Center and the SOE startup evangelist in 2021.
"[Dallas Mayor Johnson] said he's going to turn us into the number one city for female entrepreneurs and that has been our North Star," said Hastings. "We're doing it with the help of TWU, and we're doing with the help of all of you in the ecosystem."
"We want to get these businesses in front of the investors that they need so they can grow and thrive," the Slate co-founder said. 
"Are you ready to take your life to the next level?"
Diltz, who hails from St. Louis, came to Texas a little over five years ago. Her journey to what she calls, somewhat tongue in cheek, "the land of milk and honey" led to connecting with the "amazing, amazing people" in the ecosystem where she opened the North Texas Entrepreneur Center's training center in 2018. Those challenges taught her much, and Diltz shared a sampling of the region's resources that could help others on the "Tarrant County" side of things": UNTHSC, the Techstars physical health accelerator, Global Entrepreneurship Week, among others.
Entrepreneurship is tough, she says. It's something a lot of people say they want, but many "don't really take in the concept of what entrepreneurship really is."
She closes with one thought for "all of my entrepreneurs, all my organizational stakeholders, and community partners … Entrepreneurship is not about getting the whole pie, because in reality, it's the small bites that keep you full."
"That, my friends, is entrepreneurship," Diltz said.
SOE award winners
In addition to hitting on the high notes of last year, companies and individuals were awarded for their contributions to the ecosystem in 2021. Check out the winners here.
The State of Entrepreneurship event marks the kickoff for The DEC's annual Dallas Startup Week to be held in August.
Quincy Preston contributed to this report.

Get on the list.
Dallas Innovates, every day.
Sign up to keep your eye on what's new and next in Dallas-Fort Worth, every day.