Fort Worth is looking to add to its entrepreneurial ecosystem by attracting early-stage startups to the region.
Global investment platform Techstars is bringing a physical therapy-focused accelerator program to the city in a multi-year collaboration with the UNT Health Science Center at Fort Worth (HSC), the city of Fort Worth, Tarrant County, and Goff Capital. HSC received $4.8 million from Fort Worth and Tarrant County's federal Rescue Plan Act funds to support the project.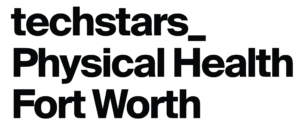 The Techstars Physical Health Fort Worth Accelerator marks Techstars' first location in North Texas and the first "true accelerator program" in Fort Worth, according to Cameron Cushman, assistant VP of Innovation Ecosystems at HSC.
"In my mind, this was a huge gap that we need to fill," Cushman told Dallas Innovates. "So when the Tech Stars called and said, 'Hey, would you guys be interested in opening an accelerator in Fort Worth?' I said, 'I'd love to run it around an area of health care that I think is in dire need of disruption.' We've got the school, the students, the faculty, the researchers, and the research labs."
The DEC co-founder tapped as leader
Tapped to lead the new Techstars program is local entrepreneur and startup champion Trey Bowles, who will serve as managing director.
"This city and region was built on the shoulders of wildcatters, innovators, entrepreneurs, and pioneers," Bowles said in an interview with Techstars. "The spirit of entrepreneurship and innovation has been woven into the building of this city."
Bowles brings to the table decades of experience in nearly every aspect of the startup journey. In addition to founding a number of companies in the media, e-commerce, and consumer tech spaces, he's served as an advisor and board member to dozens of other companies in the region—while also acting as chairman emeritus of The Dallas Entrepreneurial Center, the entrepreneurial support nonprofit he helped co-found
On the investing side, Bowles serves as co-chair of the North Texas Angel Network. Bowles is also responsible for co-founding InnoCity Partners and the Dallas Innovation Alliance, two public-private partnerships aimed at building "smart city" programs.
Bowles says the program is a big win for the region. "Customers and capital are the things that help startups grow," he said.
"I've learned throughout my journey as an entrepreneur that every company and every founder has something to learn," Bowles said. "Surrounding yourself with the right team, the right mentors, the right partners, and the right investors is essential to success."
'Ripe for disruption'
Applications for the Techstars Physical Health Fort Worth program, which kicks off in September, opened today. Over the next three years, the organization will host annual 10-company cohorts in Fort Worth for the 13-week program, which includes networking and mentorship, to be capped off with a "Demo Day" showcase.
"Physical therapy and what we're calling physical health is an area that's ripe for disruption. We think it's a huge industry that just has not been tapped," Cushman said. "We want to do this as kind of the next step, using some of the resources that we already have to put Fort Worth on the map as the number one place in the country—if not the world—to start, launch, and grow a physical therapy- or physical health-focused company."
Up to $120,000 in seed funding
In addition to entrepreneurial programming, companies in the program will be eligible to receive up to $120,000 in seed funding capital. According to the Fort Worth Techstars' website, the program is looking for startups working in areas like software, wearable devices, and performance enhancement as they relate to physical therapy and health.
Cushman said the program builds upon the work and expertise others in the Fort Worth area have created in the physical health space. He pointed to places like the Neurological Recovery Center and companies like Neuro Rehab VR, which develops immersive game-like therapies using AI and virtual reality. He added that the goal is to help attract more early-stage companies and entrepreneurs to build their businesses from the region.
"My hope is that this seeds additional accelerators in Fort Worth moving forward…that other people will try to replicate it," Cushman said. "It's a different way to do economic development. We've shelled out millions of dollars for existing companies and corporate relocations. What if we shifted some of those funds to recruiting really early-stage companies that have high promise and that can grow here, find investors here, find customers here?"
It all began with a tweet
Bringing Techstars to Fort Worth has been in the works for about three years, a journey that started with a tweet. While at an airport in Colorado, Cushman saw a tweet from the Boulder-based organization asking where it should set up shop next, Bowles said. From there, the conversation grew and the $4.8 million in funding for the operations side of the program was secured.
Bowles credits Cushman for stewarding and focusing the effort.
The public-private partnership of HSC, City of Fort Worth, Tarrant County, Goff Capital, and Techstars is a unique collaboration that can fill gaps that have been identified in Tarrant County: access to physical therapy and an accelerator to seed innovative companies. 
Funding for the companies participating in the cohorts will come from HSC and Goff Capital, the private investment arm of local real estate developer John Goff, who's also a stakeholder in Frisco esports organization Complexity Gaming and its parent GameSquare.
In total, HSC and Goff Capital are looking to make nearly $10 million in equity investments over the next three years.
The investment is an "unbelievable move by Fort Worth and those parties," Bowles told Dallas Innovates. "It says, 'innovation and entrepreneurship are important for us,'"
Beyond the money, there's a strategic plan in place. "They really want this to be a big win for Fort Worth—not just a win for the partners individually. They're doing what a city needs to do. They're facilitating a conducive environment for entrepreneurs and innovators," Bowles said.
The new program will invest in 10 early-stage startups a year building innovative solutions in human movement.
"We'll have applicants from all over the world. Companies are going to end up moving to Fort Worth," he said.
Global reach
While the recent announcement marks Techstars' first entrance to the North Texas ecosystem, the organization has maintained a Lone Star presence since 2013 with the launch of its Austin accelerator program.
The Fort Worth program joins 11 others around the globe, including locations in the U.S., Europe, Australia, and the Middle East.
Since launching in 2006, Techstars said it has invested in more than 2,900 companies with a combined market cap of more than $179 billion—more than 150 of which have gone through its Austin program and later went on to raise, combined, more than $ 1 billion.
"As the 12th largest city in the nation in one of the fasted-growing regions, it's critical that we support entrepreneurship and innovation in Fort Worth," Fort Worth Mayor Mattie Parker said in a statement. "We knew that early-stage funding for local startup companies has been lacking in our city, and this effort will not only bring more startup funding to our area, but also will serve as a recruiting mechanism to bring the best and brightest minds in physical medicine and rehabilitation to Fort Worth for the accelerator."
North Texas health tech hub
Bringing Techstars to Fort Worth is part of a larger push in the region to boost entrepreneurial and startup activity.
Including the investment in Techstars, the Fort Worth City Council recently allocated nearly $20 million to fund "innovative community programs" and support small businesses. According to research by Fort Worth entrepreneurial resource organization Sparkyard, new businesses in Tarrant County—those that are only a year old—have created more than 30,000 jobs since 2019. Late last month, the Fort Worth City Council also formed a 19-member Entrepreneurship and Innovation Committee that includes Cushman as a member and is chaired by Fort Worth Councilman Leonard Firestone.
Overall, the health care and life sciences industry are booming in North Texas. According to data from the Dallas Regional Chamber, the health care industry makes up around 15% of the regional economy, representing a value of $52 billion and employing nearly a quarter of a million people.
Other chamber data shows there are more than 1,000 local companies in the life sciences industry, largely concentrated in Dallas, that employs more than 26,000 people. In 2020, the region was ranked No. 6 among the top 10 emerging life sciences markets, according to a CBRE report. The chamber credits DFW's "highly skilled workforce, concentration of companies, low cost of doing business, and central geographic location" as reasons for the industry's growth locally.
"We don't need to just focus on startups. We don't need to just focus on relocation. We don't need to just focus on retention," Cushman said. "We need a good mix of all three of those, to really have a sustainable and growing economy."
Quincy Preston contributed to this report.

Get on the list.
Dallas Innovates, every day.
Sign up to keep your eye on what's new and next in Dallas-Fort Worth, every day.