Dallas-based Parkland Center for Clinical Innovation uses COVID-19 data, machine learning, and geomapping to help public health officials and area residents find better health outcomes.
As everyone yearns for a return to normal life with the pandemic in the rearview mirror, data science and clinical experts at the Parkland Center for Clinical Innovation (PCCI) are helping inform North Texas leaders on the outlook and progress in assisting high needs communities. 
When COVID-19 hit North Texas in March 2020, PCCI researchers were already hard at work on ways to improve health in the underserved areas of Dallas.
The team quickly built, tested, and deployed several patent-pending analytical models using machine learning and geomapping to visualize the progression of cases across the area. "Challenging times often accelerate innovation and collaboration," said Steve Miff, President and CEO of PCCI.
With the help of their models, PCCI staffers worked with Dallas area governments, schools, and community-based organizations to get help to the most vulnerable.
PCCI President and CEO Steve Miff says his team used machine learning and geomapping to visualize the progression of COVID-19 and to develop a Vulnerability Index to better target resources.
PCCI report: the DFW region should reach herd immunity this summer
In recent weeks, PCCI published a report saying their data shows the region should reach a critical tipping point for herd immunity sometime in June. By then, they expect 80 percent of adults to either be vaccinated or recovered from COVID-19.
"We will get to herd immunity either through continued infection, which is a slow route that will continue to harm the community and economy, or vaccinations," said Miff. "This underscores the importance of Dallas County residents registering for and receiving the COVID-19 vaccinations as quickly as possible and continuing to stay vigilant and safe from being infected."
The herd immunity projection is part of an encouraging picture emerging. Earlier this month, PCCI data scientists noted a 66 percent reduction in COVID-19 risk for Dallas County, with some of the city's most vulnerable areas showing significant drops in risk.
PCCI released its own mobile app in January to help people determine their potential exposure to the disease.
The PCCI goal: Healthy outcomes for everyone
PCCI was perfectly positioned to assist the region in dealing with the novel coronavirus. The nonprofit health data think tank, which formed in 2016, brings together data scientists, physicians, and public health officials to address pressing healthcare issues in the greater Dallas community.
Whole-person wellness is the best way to achieve good health outcomes in the middle of a pandemic, Miff said.
PCCI developed a Vulnerability Index that includes demographic information, medical comorbidities, social determinants of health, and mobility data. Organizations can use the model to help determine how resources could be deployed.
The team has learned so much about using data to improve healthcare that they published a book, "Building Communities of Care," to help other communities manage and target assistance for underserved populations. People with unmet needs are more likely to have poor health outcomes, as COVID-19 has demonstrated.
"Although we've been working harder than ever, our work feels more relevant and meaningful than ever before," Miff said.
---
Meet the innovator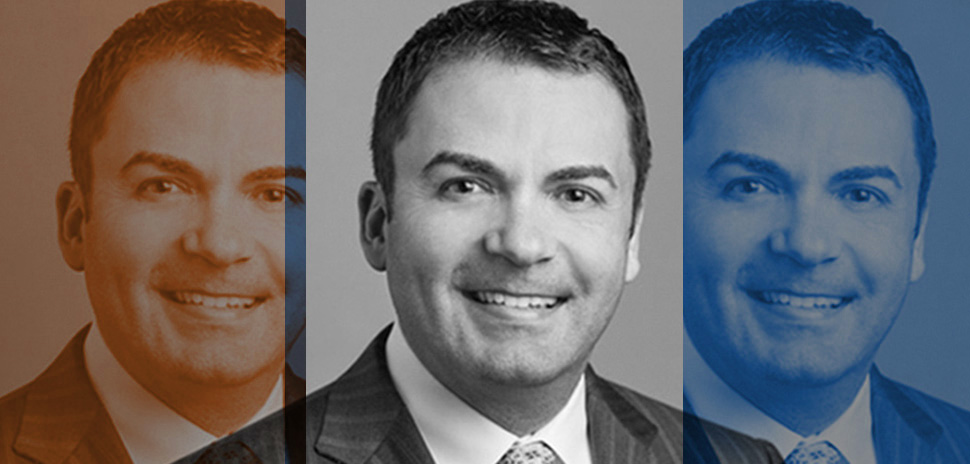 Steve Miff was featured in Dallas Innovates' Future 50 in Dallas-Fort Worth in the 2021 edition of our annual magazine. We talk with the CEO about innovation, the impact of COVID-19, and plans for the future. Here's a takeaway:
Parkland Center for Clinical Innovation moved quickly to deploy COVID-19 analytical models last year. Tell us more about the process.
2020 has certainly challenged PCCI, just like it has challenged every business and individual across our community.  We were fortunate to have the opportunity to provide Parkland Health & Hospital System (Parkland), Dallas County, and other local municipalities with advanced analytics for COVID-19 management.
In a matter of weeks, our team of data science and clinical experts built, tested, and deployed several novel analytical models using machine learning and advanced geomapping modalities. We created a personal COVID-19 Proximity Index, a community-level Vulnerability Index, and daily geomaps for visualizing COVID-19 case progression across the community.
As a result, several patent applications have been filed in connection with this work. In parallel, we successfully launched and published a new book with HIMSS Publishing, "Building Connected Communities of Care," which is based on the pioneering experience of PCCI and Parkland in Dallas to develop―at scale―one of the first comprehensive foundations for partnership between a community's clinical and social sectors using web-based information exchange.
Based on our lessons learned in Dallas, the book serves as a one-of-a-kind playbook for coordinating medical and community-based resources to change how, where, and when healthcare is delivered. We also built and deployed a novel trauma mortality AI model at Parkland and have been supporting the launch of new initiatives around pediatric asthma and STI/HIV prevention, based on Parkland's Community Health Needs Assessment.
Again, the innovations we brought to the table this past year have naturally advanced our mission to help the underserved populations in North Texas. This has also been a source of enrichment for all of the PCCI staff members who put their hearts and souls into our work, especially the efforts this past year to help protect the people of Dallas County from COVID-19.
How are crisis and innovation connected?
Challenging times often accelerate innovation and collaboration. This has certainly been the case with COVID-19.  We've strengthened and expanded our collaborations with Parkland and the North Texas community by building new foundational capabilities that will have an impact for years to come.  We've worked closer than ever with Parkland's IT and population health leadership, Dallas County, the City of Dallas, Dallas-Fort Worth Hospital Council (DFWHC), and many other health systems, schools, and community-based organizations.
The pandemic has also forced us to think about whole-person wellness and not just immediate health needs.  Whole-person health and individual empowerment is the future of our industry. We developed some meaningful new capabilities that are now serving as the building blocks towards this journey. For example, we created a machine learning, individual Proximity Index for risk of exposure to COVID-19 and leveraged that to guide care towards virtual interactions and to reduce the transportation needs to attend a medical appointment.
We also developed a Vulnerability Index based on a multi-dimensional statistical model that incorporates demographic information, medical co-morbidities; social determinants of health (SDOH) or "life" factors, and personal mobility data.  Not only is this model extensively utilized for COVID-19 (testing, culturally appropriate education/communication, and vaccine distribution strategies), but it's already been adapted and extended to flu vaccination strategies and schools' virtual learning capacity.
These new capabilities help us generate new pathways to advance whole-person health.  
How is PCCI working to help underserved communities and improve DEI?
Evidence continues to mount that the health and well-being of a community is the sum of its healthcare services as well as its ability to address the SDOH that in many cases overshadow traditional medical care. This is especially true for vulnerable and underserved populations that often have multiple unmet social, economic, and physical needs. COVID-19 has magnified the challenges for these groups.
Through PCCI's work in the community, we are striving to better understand the social determinants of health (SDOH) that exists in an individual's environment, how these factors impact the individual and provide this information to both healthcare providers and community-based organizations so we can take a holistic, whole-person approach to health.  
We follow this same approach as it relates to how we operate as an organization. PCCI, its staff and its leadership team, represents a diverse, multi-cultural group of highly-skilled individuals who work collaboratively to further our mission. We celebrate and leverage this diversity as a strength in our work. 
While we've always focused on creating and sustaining a culture of diversity, equity and inclusion, in 2020 we ramped up our efforts. For instance, we promoted a team member into a newly created role of Chief Diversity Office, expanded the work of our employee engagement committee to focus more heavily on diversity, equity, and inclusion, and we introduced company-wide education sessions with industry experts. 
In addition to living our values and fostering a culture based on the humble, hungry, smart concept from the "Ideal Team Player," we remind each other that "I am not different from you, I am different like you," which is a quote from Dr. Laraine Kaminsky introduced by one of our diversity experts.
How is PCCI helping advance women in science?
We are also especially proud of our summer internship program focused on advancing women in data science. The program provides high school, college, and graduate students the opportunity for hands-on training on digital technology and data science projects benefitting the community. Despite COVID-19 challenges, we continued the program (virtually) last year.
The program is named in memory of one of our board members who passed away in late 2019 and who was a tireless champion for advancing women in technology and healthcare.  With a lot of hard work, creativity, and flexibility, we successfully recruited, onboarded, and trained eight summer intern students, whose end-of-summer virtual presentations were attended by a large audience of local and national leaders  
Several student projects directly contributed to COVID-19 work supporting the local community efforts.
How did PCCI work to build a strong virtual team?
The pandemic has significantly impacted our families, friends, and neighbors in unprecedented and unanticipated ways. As an organization, we constantly remind ourselves how thankful we are to have jobs and the opportunity to meaningfully contribute to the local and national pandemic efforts. Playing a direct role in supporting healthcare frontline workers, leaders, and local municipalities through advanced analytics and data has been a motivating factor for our team. Although we've been working harder than ever, our work feels more relevant and meaningful than ever before. We also wanted to offer the flexibility that everyone needed to do their work and attend to their personal family needs. We went 100 percent virtual the second week of March. Within a few days, we were fully operational in a virtual-based work environment and transitioned all meetings, including team "stand-ups" and "scrum" meetings, to digital dashboards, etc. We also increased the frequency of our communications and added a weekly, virtual company-wide stand-up. To keep a semblance of normalcy, we continue to keep virtual team breakfasts, monthly game nights, and even the annual Halloween pumpkin carving contest (the winning entry had a very creative COVID-19 spin. We celebrate small and large wins as a team and try to laugh together when possible (and appropriate) and pause enough to recharge. It is important that we take moments as we go to reflect on our work and share what we are most proud of and grateful for.
What's next for PCCI?  
Our focus remains on pioneering new ways to health, not only to serve the needs of Parkland and our local community, but to pursue additional transformative initiatives that could have a broader impact beyond Dallas. For example, we are collaborating with Episcopal Health Foundation to contribute to projects across six core areas across Texas. With the launch of our book, "Building Connected Communities of Care," we also created a strategic collaboration with Healthbox, the innovation arm of HIMSS, a mission-driven global advisor and thought leader (over 80,000 members) supporting the transformation of the health ecosystem through information and technology to drive innovation in the social determinants of health (SDOH). In addition, our state-of-the-art digital data environment, [a trademarked platform called Isthmus], continues to expand in functionality and applications. Combined with our SDOH data hub, Isthmus will increasingly be leveraged to support advanced analytics and digital transformation across markets.
Quincy Preston contributed to this story. A version of this story was originally published in Dallas Innovates 2021: The Resilience Issue.
---
Read it online
Our fourth annual magazine, Dallas Innovates 2021: The Resilience Issue, highlights Dallas-Fort Worth as a hub for innovation. The collective strength of the innovation ecosystem and intellectual capital in Dallas-Fort Worth is a force to be reckoned with.

Get on the list.
Dallas Innovates, every day.
Sign up to keep your eye on what's new and next in Dallas-Fort Worth, every day.