North Texas is a big place, with plenty to do, see, hear, and watch. So, we scour the internet every week to find events and activities for you. As always, events may change at any time, so check the event website or registration page for the latest details. 
---
THURSDAY, APRIL 12 – FRIDAY, APRIL 13
SIM CONNECT LIVE
Sheraton Dallas Hotel, 400 N. Olive St., in Dallas
Through 5 p.m. Thursday and 7 a.m. to 5 p.m. Friday
IT leaders from around the world will meet in Dallas for this three-day conference covering emerging trends in the tech industry. There will be interactive roundtable discussions, panels, networking opportunities, and more. Speakers include Adam Carnow and Microsoft CTO Diana Kelley as well as Dr. Lisa Strohman, founder and director of the Technology Wellness Center, which was one of the first organizations to tackle the issue of technology addiction and overuse, according to the event website.
Tickets are $395 – $2,995.
To register and find more information, go here.
---
FRIDAY, APRIL 13
FUTURE FESTIVAL
Alamo Drafthouse Cinema, 1005 S. Lamar St., in Dallas
Begins at 7:30 a.m.
Future Festival is praised as the "best business event" by more than 85 percent of attendees, according to the event website. Led by Trend Hunter's comprehensive big data analysis, the event will key you in on all the current trends and innovations out there.
Client tickets start at $1,199 and non-client tickets start at $1,399.
Find more information and purchase tickets here.
---
FRIDAY, APRIL 13 – SUNDAY, APRIL 22
EARTHXFILM
Various venues throughout Dallas
Check schedule for screening times
EarthxFilm returns for its second year to screen more than 60 feature and short documentaries focused on global environmental or social issues. The festival will culminate next week at Earthx, the largest environmental gathering in the world. Along with the films, there will be an interactive zone as well as art exhibitions and live music performances. 
Individual screenings start at $5 and festival passes start at $25.
For more information, go here.
---
SATURDAY, APRIL 14
2018 COMMUNITY HACKATHON
Blackstone Launchpad, 2830 Rutford Ave., in Richardson
8 a.m. – 4:30 p.m.
In collaboration with UT Dallas, the Community Foundations of Texas invites individuals across all industries to attend the 2018 Community Hackathon centered on the issue of food insecurity in Collin County. A hackathon is meant to inspire change and collaborative action in our community through exploration and creativity. Come together with like-minded community members to embrace change within the community, while transforming ideas into reality. Light breakfast and lunch will be provided.
Free
To register and find more information, go here.
—
CHANGING PERSPECTIVES BLOCK PARTY
Sammons Park, 2403 Flora St., in Dallas
6 p.m. – midnight
In honor of Dallas Arts Month, the Dallas Arts District will be shutting down the streets to host Changing Perspectives, a block party featuring local musicians, makers, and artisans. Australia-based Strange Fruit, a globally recognized performing arts company, will be featured beginning at 8:30 p.m.. Strange Fruit is known for its creation of unique performances that merge elements of dance, theatre, and circus. Come out to the Arts District to experience unparalleled culture in this historical, urban neighborhood. 
Free
For more information, go here.
---
MONDAY, APRIL 16
SPEED NETWORKING EVENT
Pazzo Uptown, 2680 Cedar Springs Road, in Dallas
7 – 9 p.m.
Speed Networking is similar to the traditional notion of speed dating — minus the "dating." Speed networking allows business professionals to expand their business, social, or enterprise network by forming meaningful connections with like-minded individuals. Don't miss this structured opportunity to meet professionals face-to-face, while expanding your network in a sophisticated, relaxed fashion.
Tickets start at $26.
To purchase tickets and find more information, go here.
---
WEDNESDAY, APRIL 18
EARTHX EVENT: COMMON GROUND COMMUNITY DINNER
Dallas Farmers Market, 920 S. Harwood St., in Dallas
6:30 – 10:30 p.m.
Join EarthX at the Dallas Farmers Market to celebrate our local heroes who are behind the food we eat. Through its partnership with Farm Aid, 10 percent of ticket proceeds will go to the Grow North Texas foundation. A portion of ticket sales will also be donated to the North Texas Food Bank. The ticket price includes appetizers, a three-course meal, beer, wine, entertainment, and two film screenings.
Tickets are $52.
For more information, go here.
---
WEDNESDAY, APRIL 18 – THURSDAY, APRIL 19
EMERGING TECHNOLOGIES SUMMIT AT UT DALLAS
UT Dallas Naveen Jindal School of Management, 800 W Campbell Rd., in Richardson
4 – 9 p.m. Wednesday and 8 a.m. – 3 p.m Thursday
The University of Texas at Dallas will host its first ever Emerging Technologies Summit. In this two-day event, innovators and business leaders will come together to discuss the impact that fintech, blockchain, and artificial intelligence will have on the business world as well as our everyday lives. The keynote speaker for the summit will be digital thought leader, Don Tapscott, one of the world's leading authorities on the impact of technology on business and society.
Tickets are $50 – $250.
To register and find more information, go here.
---
THURSDAY, APRIL 19
ULINT URBAN SUMMIT: CAPTURING THE VALUE OF WALKABILITY
Dee and Charles Wyly Theatre, 2403 Flora St., in Dallas 
7:30 – 10 a.m.
At this Urban Land Institute summit, a panel of experts will discuss the creation of walkable urban developments in our region and the real-world challenges surrounding it. Keynote speaker, Chris Leinberger, is a land use strategist, real estate developer, professor, and author. He also was named one of "The 100 Most Influential Urbanists of All Time" in 2017. A light breakfast from Wolfgang Puck will be provided.
Member tickets are $50 and non-member tickets are $75
To register and find more information, go here.
—
FORCES SHAPING THE HUMAN-CENTRIC WORKPLACE
SmithGroupJJR, 5910 N. Central Expressway, Suite 1765, in Dallas 
5 – 7:30 p.m.
SmithGroupJJR invites you to join in a thought-provoking conversation, focused on the impact of technological forces in the human-centric workplace. A panel of industry experts will discuss current and future technology trends, such as robotics, artificial intelligence, smart data, virtualization, simulation, automation, and more.
Free
To register and find more information, go here.

Credits: All photos, logos, and brand images are the property of their respective owners. Company, product, and service names used on this website are for identification purposes only. Trademarks included are the property of their respective owners.
Please visit the event websites for the latest updates on days, times, and location.
---
READ NEXT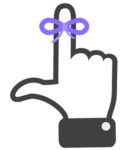 Save The Date: Jeff Bezos, The Texas Marketing Summit & TREC Shark Tank
YOU WON'T WANT TO MISS THESE UPCOMING EVENTS
Fill your calendar with the most innovative events in Dallas. Whether you're interested in attending a workshop, conference or networking happy hour, Dallas Innovates is here to provide you a guide for the who, what, and where of innovation in Dallas. Find upcoming events here.
---
WHAT'S ON YOUR CALENDAR?
Know of a great event? Tell us about it here. 
Get on the list.


Dallas Innovates, every day. 

Sign up here to get what's new and next in Dallas-Fort Worth.