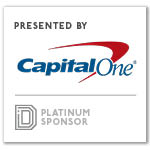 Elisabeth can't stop talking about school. As an MPower Online student, her classes cover the gamut —storytelling, science, animals, games, and she even participated in a Halloween baking competition in her cooking class.
"I very much like the independence MPower Online gives students," said Elisabeth's mom, Shelly. "My daughter's teacher liked Elisabeth's suggestion of a baking competition, and he helped flesh out the parameters for it and set it into motion. It made her day."
Plano-based My Possibilities is designed to help adults with intellectual disabilities, such as Down Syndrome, Autism and Asperger's, continue their education. The nonprofit had to rethink how they reached their students or Hugely Important People (HIPsters) once the COVID-19 pandemic hit.
My Possibilities closed for 12 weeks starting in June of 2020 but needed just two weeks to shift to a new, more dynamic online learning program. They currently have 26 HIPsters enrolled in MPower Online Learning with plans to increase enrollment to 100 by the end of 2022.
"For various reasons, we have families who are still not comfortable with returning to community-based programming until COVID is completely under control," said Michael Thomas, My Possibilities' executive director. "MPower Online Learning is the social connector and educational support for each of our HIPsters. The platform is essential in ensuring their social and cognitive skills stay sharp, and regression does not set in."
With the help of longtime partner Capital One, My Possibilities continues to grow its online content. They offer live material, spanning employment, social skills, community engagement, personal fitness, creative arts and special interests, and will launch a library of pre-recorded videos by the end of January 2022.
"We are so proud to partner with My Possibilities to reach its Hugely Important People with this innovative online learning platform," said Sanjiv Yajnik, President, Financial Services at Capital One. "Workforce development resources are a vital part of the Capital One's Impact Initiative, and this creative solution will allow My Possibilities to drive greater impact."
Hillary's son, David, has found "normalcy," with MPower Online Learning, interacting with friends when he's unable to attend in person.
"He's nonverbal, but he's part of a community because he participates using My Possibilities' online chat feature," Hillary said. "The instructors do a great job of including him and his comments in the class discussions. When he attends the online classes, we're also eliminating the two hours we spend each day getting him to and from campus."
Online classes fit the organization's pillars of education, which are:
My place in the world – social skills and communication development

Aspiring for independence – community, at home, transportation, money management, safety awareness, self-advocate and responsibility

Vocabilities – employment opportunities, teamwork, problem solving, time management, following directions, communication, responsibility and leadership

Sound mind, sound body – personal care, healthy lifestyles, fitness, diet, healthy bodies, healthy relationships and friendships

Inspire something to be – visual arts pathway, culinary arts, performance-based classes, communication and social skills
The classes leave HIPsters with an invaluable gift — confidence.
"My daughter has stepped out of her shell like never before," Elisabeth's mom, Shelly, said. "Elisabeth likes her classes and her community so much that she's stepped up and taken more control over learning to read the time and be at her computer when she's supposed to be. In fact, she's usually early."
Further proof of the program's strengths.
"We're giving our HIPsters the future they deserve," Thomas said. "We, the greater community, have to ensure children and adults with disabilities are always included. Finding ways to support them in times of need can never be an afterthought."
*Last names of My Possibilities families have been excluded in this story to protect the privacy of each HIPster.

Get on the list.
Dallas Innovates, every day. 
Sign up to keep your eye on what's new and next in Dallas-Fort Worth, every day.