From nonprofit funding to project grants to community service work, there's been no shortage of social impact initiatives in North Texas throughout COVID-19—and beyond.
We've seen a number of corporations, startups, and organizations make moves over the past year to prepare for a post-pandemic future, drive equity and inclusion, boost the burgeoning local startup ecosystem, and more. Here's a roundup of locals making a difference right now with charitable donations, grantmaking, volunteer efforts, or positive disruption.
Know of a Force for Good? Let us know.
---
SMU launches $1.5 billion fundraising campaign
SMU today announced the launch of its $1.5 billion fundraising campaign in a spirited celebration on the Main Quad in front of its iconic Dallas Hall. The drive will assist more underrepresented students, enrich research and teaching, and enhance both the SMU campus and the greater Dallas community, SMU said. The university aims for breaking records as the largest fundraising target ever set by a private school in Texas.
The campaign—SMU Ignited: Boldly Shaping Tomorrow—seeks $450M for scholarships; $600M for teaching, research, and supporting Dallas as a tech hub; and $450M to increase partnerships with corporations and nonprofits like the West Dallas STEM School and Dedman School of Law legal clinics for people who can't afford representation, along with other goals.
"This new campaign will enhance SMU's ability to be the cultural and economic catalyst for creativity in Dallas and beyond," said SMU Board of Trustees Chair Robert H. Dedman, Jr., in a statement. "Quite simply, this effort is about strengthening our ability to do good in the world."
A key part of the new campaign is building the capability to hire "star-quality" research faculty and give them the resources they need, including post-doctoral staff, SMU said. The university has a 10-year plan for its road to R1: inclusion in the prestigious Carnegie Commission on Higher Education's research classification. It currently holds the foundation's R2 status for high research activity.
"Research is essential to SMU's ability to make an impact through technology," said Rich Templeton, chairman, president and CEO of Texas Instruments and an SMU trustee. "Building a strong future for our community requires comprehensive education and robust research opportunities. Providing greater access for students and better support for PhD research makes an impact that goes far beyond the SMU campus."
For more details, click here.
Southwest Airlines launches contest for nonprofits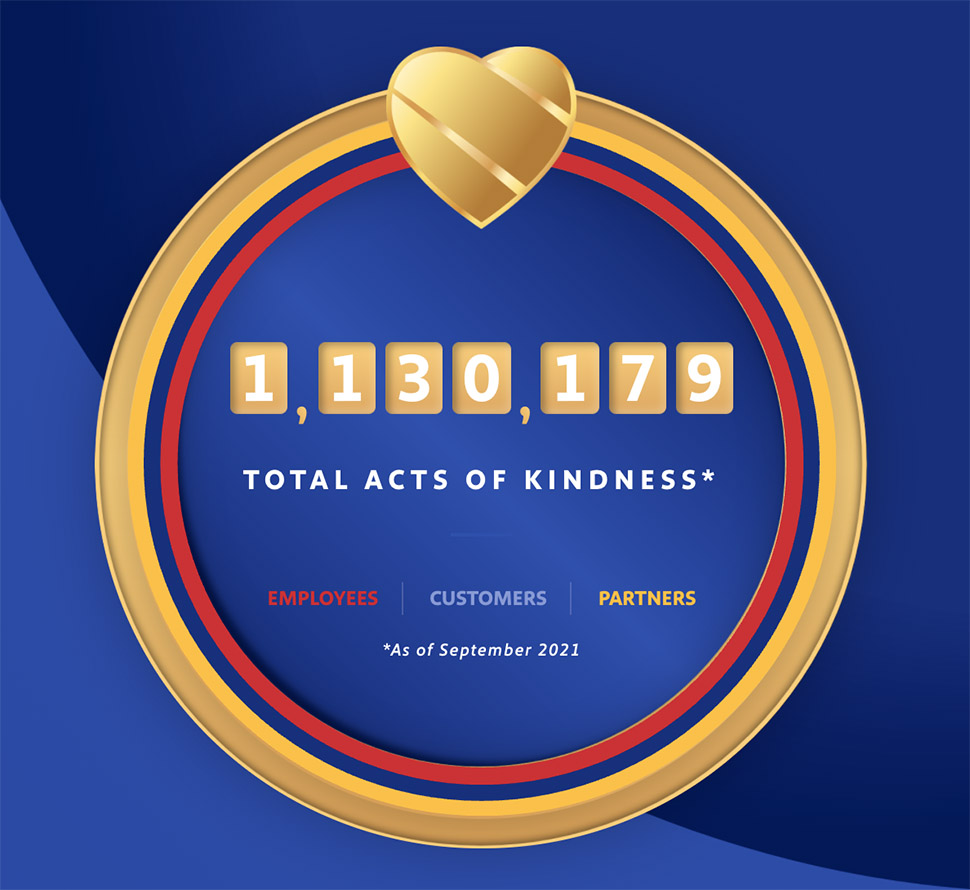 In recognition of its 50th anniversary, Southwest Airlines challenged its employees, customers, friends, and partners to complete a collective one million Acts of Kindness by the end of this year. That goal has already been met—way ahead of schedule—so to celebrate, the Dallas-based air carrier is giving back.
Southwest is inviting nonprofits to enter a contest for the chance to win 100 domestic one-way travel awards, which can be used for outreach, community work, and spreading further kindness. Fifty organizations from around the country will be chosen, amounting to a value of $1 million from Southwest. Entries must be submitted by Sept. 17.
"Acts of Kindness are a universal language and make such a difference in the world," Linda Rutherford, EVP of People & Communications at Southwest, said in a statement. "We believe there's no better way to celebrate one million Acts of Kindness than by paying forward $1 million of thanks to organizations impacting the lives of those most in need."   
Also this month, Southwest donated $150,000 to its national disaster relief partners: American Red Cross, Feeding America, and Team Rubicon. The financial commitment was made through the Southwest Airlines Foundation.
---
FC Dallas Foundation opens field for My Possibilities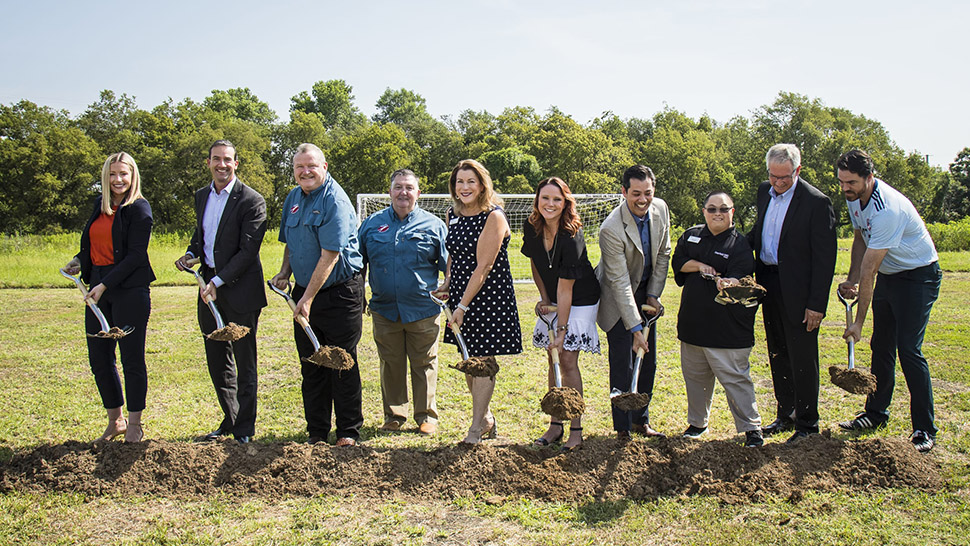 In partnership with CoServ, Friends of Rob, Gallagher, MTX, and UMB Bank, the FC Dallas Foundation is setting up a full-sized soccer field at My Possibilities, a local for-cause organization that offers vocational education to adults with intellectual and/or developmental disabilities.
This will be the FC Dallas Foundation's tenth field it's established in ten years as part of its commitment to promoting healthy, active lifestyles for youth and communities through the Field Development program. The org has set a goal to raise $25,000 for ancillary items needed, such as soccer balls, cones, flags, goals, jerseys, and storage.
The field is expected to be ready for play by this fall.
"It's the great game of soccer coming together to support a population that hasn't had access to it historically," My Possibilities Executive Director Michael Thomas said. "MLS and specifically FC Dallas is one of the first teams to really embrace inclusive and unified sports, bringing adults with disabilities to play for the team. They have a better chance of changing the world and demonstrating to people how important this is."
---
Frito-Lay and Feed the Children provide food to students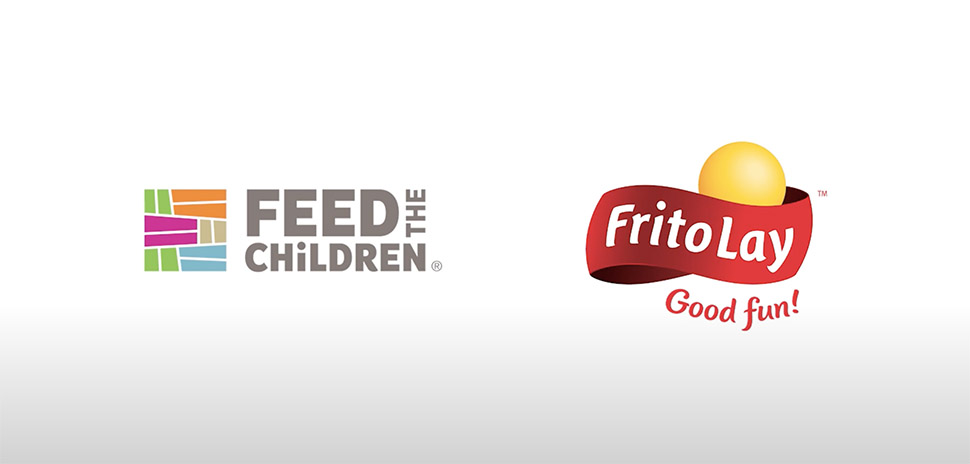 The ongoing COVID-19 pandemic caused children in underserved communities across the U.S. to become food insecure. That was a main driver of Plano-based snack brand Frito-Lay continuing its initiative with Feed the Children, a nonprofit focused on alleviating childhood hunger: "Building the Future Together."
Last month, Frito-Lay and Feed the Children kicked off the second year of "Building the Future Together," a continuation of a more than 10-year partnership between the two. The program launched in eight cities, bringing food, educational supplies,  personal care products, and essential items to around 1,200 schools.
It is estimated that students engaged in the program will receive the necessities more than 100,000 times throughout this school year.
"Many people most impacted by the pandemic were at risk of food insecurity before COVID-19. As the largest food company in the U.S., we believe we succeed only when our local communities succeed," said Steven Williams, CEO of PepsiCo Foods North America. "Therefore, we have a responsibility to provide children access to the food and resources they need."
---
Hari Mari partners with St. Jude Children's Research Hospital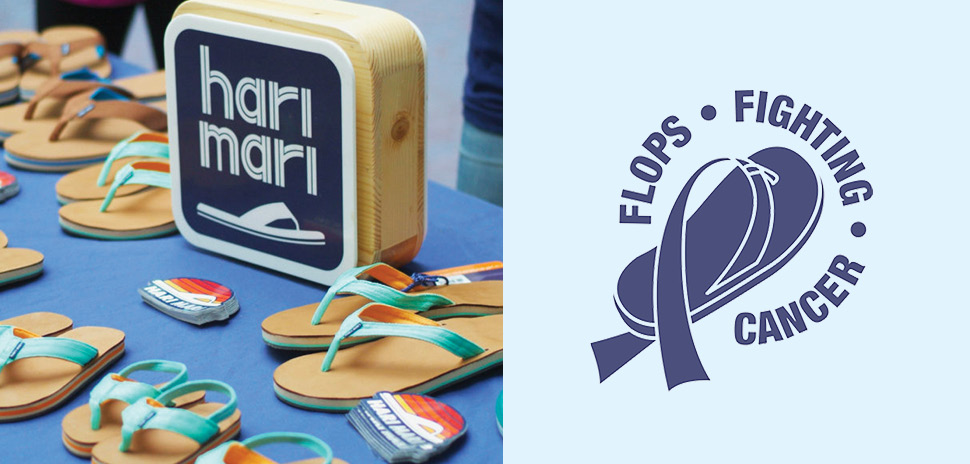 Dallas-based Hari Mari, a sandal brand known for its comfortable flip flops, has launched a partnership with St. Jude Children's Research Hospital and pledged a minimum of $25,000 to the hospital. The donations will go toward St. Jude's research toward lifesaving treatments for children battling cancer and other diseases. 
Hari Mari has been dedicated to battling cancer since its creation. When the brand launched in 2012, so did its Flops Fighting Cancer initiative, which involves donating 1 percent of all sales to support kids suffering from the disease.
The partnership announcement was made in coordination with Childhood Cancer Awareness Month, which lasts all of September.
"We are absolutely thrilled to embark on this new partnership with St. Jude," Hari Mari Co-founder Lila Stewart said. "To be able to magnify and grow our Flops Fighting Cancer initiative with such a dedicated partner, known globally, for their heroic effort and advances in helping kids who have beat and are currently battling pediatric cancer is inspiring to all of us here at Hari Mari."
---
The Women's Council of the Dallas Arboretum and Botanical Garden fulfills endowment trust for Phase II of A Woman's Garden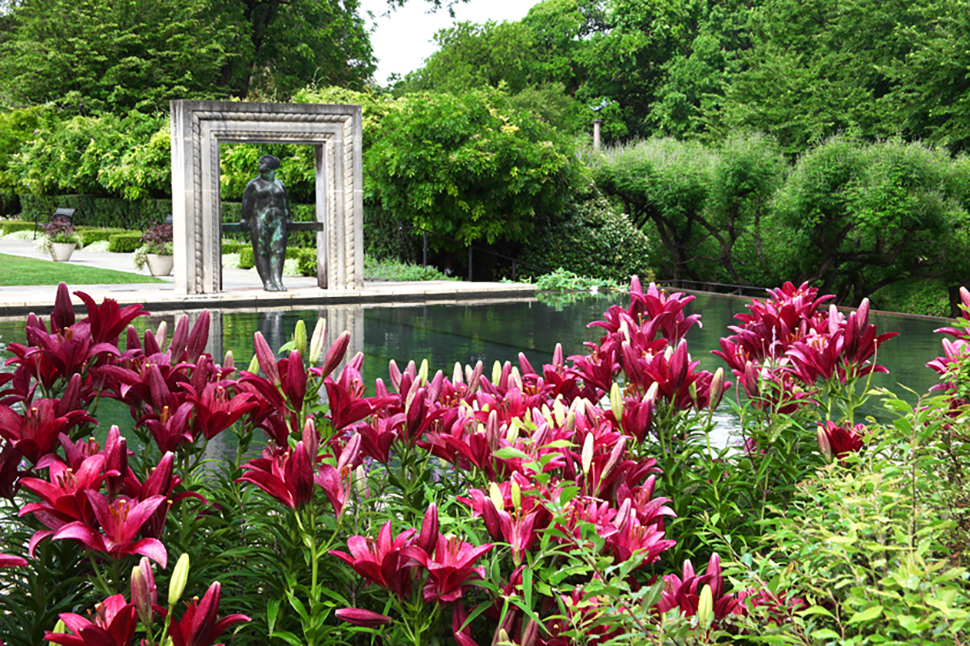 In 1995, the Women's Council of the Dallas Arboretum and Botanical Garden broke ground on Phase I of A Woman's Garden, the only public garden in the United States conceived and funded by women. In 1997, it opened to the public, and in 2000, the nonprofit met its obligation to fund the $1.5 million endowment trust to support the ongoing maintenance of Phase I.
In 2006, Phase II opened. Fast forward more than a decade to 2021 and the Women's Council has done it again: It's met the obligation to fund the $1.6 million endowment trust to support the ongoing maintenance of Phase II.
A Woman's Garden is today a living testament to the vision of Women's Council Founders Margaret McDermott and Virginia Nick. It offers visitors aesthetically beautiful spaces that act as a tribute to the spirit of women.
         
"This is truly historical," Lisa Loy Laughlin, Women's Council president, said. "We are thrilled and so very grateful for each individual and collaborative contribution which has provided the opportunity for the Women's Council, that not only has the endowment trust for Phase II been funded, but that it happened during this year as we launch A Woman's Garden 25th Anniversary Campaign happening through October 2022."
On Oct. 4, the Women's Council will launch the 2021-2022 A Woman's Garden 25th Anniversary Campaign with a coordinating birthday party. And, A Woman's Garden Day will be held at the Arboretum on Sept. 27.
---
North Texas Food Bank launches $500M campaign
The North Texas Food Bank (NTFB) has launched the largest campaign ever undertaken by a member of Feeding America—and the largest in its 40-year history. Nourish North Texas, grounded in a new strategic vision for how NTFB will fight hunger, aims to address the region's food insecurity issues and support new approaches to combating them.
The intent is to raise $500 million in food and funds over three years. The capital will allow NTFB to grow its Feeding Network of partner agencies, which currently consists of more than 200 local food pantries and other organizations, and support new partnerships and programs.
The allocation of the $500M goal is:
• $300 million in donated food from retail partners, food manufacturers, and the community;
• $150 million in cash donations to support sourcing, collection, and transportation; and
• $50 million for an endowment that would offer a sustainable source of income for the food bank and its partner agencies.
"Nourish North Texas is an ambitious campaign that reflects the significant resources we will need to meet and reduce the hunger crisis in North Texas," Trisha Cunningham, NTFB president and CEO, said. "The COVID-19 pandemic both caused and exposed unprecedented food insecurity in our community and presented one of the greatest challenges we have ever faced. We're at a critical point in the fight against hunger."
The briefing roundup was updated on Friday, September 17, to include the launch of SMU's $1.5 billion fundraising campaign. David Seeley contributed to this report.

Get on the list.
Dallas Innovates, every day.
Sign up to keep your eye on what's new and next in Dallas-Fort Worth, every day.