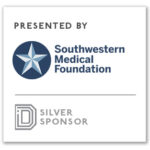 With the amount of technology available today, it's no wonder medical school classrooms are looking more and more futuristic. In addition to the now-standard use of laptops and high-definition monitors, medical schools are incorporating simulation learning into their curriculums.
UT Southwestern Medical Center, for instance, has a 49,000-square-foot Simulation Center that was funded in part by Southwestern Medical Foundation. It rivals a small hospital, complete with a full operating room, an Intensive Care Unit, six inpatient rooms, and 20 outpatient rooms. Opened in 2018, learners of all levels train there, practicing on high-tech manikins — anatomically realistic models used to simulate medical procedures — that closely replicate diseases and conditions that physicians encounter in the real world.
---
"What we do at the Simulation Center is recreate the clinical experience, so trainees get to actually practice their clinical work in an authentic setting. Our students have the opportunity to learn and then practice until they reach a level of proficiency before they go into the clinical environment."
Krystle Campbell, Director of Simulation Center Operations
---
Students use the Simulation Center to develop practical clinical and behavioral skills, including:
Clinical reasoning and decision-making
Effective interprofessional teamwork
Medical crisis resolution
Proper communication
Safe and effective procedures
"Ultimately, practice makes perfect, and so being able to really work with these advanced technologies on mannikins—that alleviates any patient discomfort from your first time—is a huge asset," says medical student Sarah Yuen.
This Simulation Center allows trainees to practice without fear of failure.
"We get a chance to get things wrong without harming an actual patient," says Cassandra Mackey, M.D., medical education fellow. "Having failed or taken a risk and not done something correctly will allow that person to do better the next time."
Students of all levels benefit from simulation learning.
---
"The great thing is that the Simulation Center provides a safe environment for all learners, from medical and PA students all the way to senior faculty members learning a new procedure. It allows those individuals to make mistakes, correct their errors, and offer a higher level of care to their patients. It has been a tremendous paradigm shift in medical education and continuing education."
Daniel Scott, M.D., medical director of the Simulation Center
---
And because many of the simulations are self-guided, trainees have the flexibility to practice the skills they need to most.
"The space allows learners to take some direction in their education," Campbell says. "We have lots of really neat environments that offer virtual reality where learners can continue to practice, or, if they're already proficient, focus their time on learning a new skill."
Augmented Reality Teaches Patient Care
Simulations are ideal for gaining technical skills, practicing surgical techniques, and performing procedures, such as delivering a baby. But a large part of medicine takes place even before the gloves go on.
Learning how to effectively communicate with patients, ask the right questions, reference an individual's health history, and make sense of symptoms is just as important as studying anatomy and disease. In the past, medical students relied solely on roleplaying scenarios or rotations with real patients to practice these interpersonal skills. UT Southwestern faculty engaged the help of The University of Texas at Dallas students and staff to create an augmented reality program that could be used to supplement roleplaying exercises.
The Emotive Virtual Reality Patient program at UTD was funded in part by Southwestern Medical Foundation. By emulating a patient as a virtual character, the new technology helps bridge the gap between education and practice for medical students.
---
"We've had a series of projects to help medical school students and related types of students learn how to communicate with patients. Our colleagues on this at UT Southwestern wanted a more realistic kind of environment that was not just sort of 'pick the right answer' but was more of a natural language process."
UTD assistant professor Marjorie Zielke at the Center for Modeling and Simulation, while speaking to The Mercury
---
What's to Come
Ms. Campbell says she sees technology playing an increasingly important role in medical education in the future.
"Simulation and virtual reality are really the ultimate patient safety tools," Ms. Campbell says. "I believe in the power of simulation to transform not only health care education, but health care as we know it. As simulation evolves, we'll continue finding new ways to adopt it for the purposes of education."
Learn more about the Simulation Center
UT Southwestern's Simulation Center — one of the largest and most advanced in the nation — spans two floors of the West Campus Building.
With 20 full-time team members, including some who hold advanced degrees in simulation, the Simulation Center staff are experts in the field. The Center incorporates best practice educational theories, high fidelity environments, and innovative teaching modalities in a formal partnership process. The partnership lets the Center team with a diverse group of subject matter experts to develop, implement, and facilitate simulation activities.
See a virtual tour of the space.

Get on the list.
Dallas Innovates, every day. 
Sign up to keep your eye on what's new and next in Dallas-Fort Worth, every day.