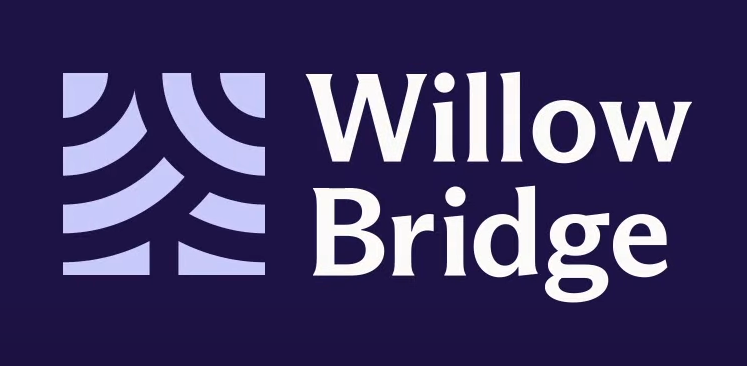 Dallas-based Lincoln Property Co.'s Residential Division has rebranded as Willow Bridge Property Company, with a new name, logo, and visual identity.
The rebrand comes after the company's acquisition in February by Cadillac Fairview, a global real estate company based in Toronto, Canada, that's wholly owned by the Ontario Teachers' Pension Plan.
The company said its new name and brand reflect Willow Bridge's commitment to its people and future growth, while maintaining the strong reputation and rich history it has built in the multifamily industry since 1965.
The willow tree has been part of company's culture since 1965
"We have a proud history, a passionate team, decades of experience and a track record of delivering results, so it was important to choose a new name that speaks to that history," Willow Bridge CEO Duncan Osborne said in a statement. "Since Mack Pogue founded the company in 1965, the willow tree has been a part of our culture. The first property we built was named after the willow tree, and the willow tree has since served internally as a symbol of the growth and strength of our company, featuring prominently in our leadership awards dating back to 1974."
"At the same time, we reflect on our past, we have ambitious growth plans for our future. With strong sponsorship from our new shareholder, we are investing in our people and our capabilities," Osborne added. "We have a thoughtful strategy to grow and support our property management operations and clients, while significantly expanding our investment and development program with sponsorship from our shareholder and plans to expand our capital relationships. It was only fitting that this symbol of growth, strength and perseverance guides us as we embark on our next chapter."
Has built over 200,000 apartments across the U.S.
Willow Bridge is one of the largest full-service residential property companies in the U.S., building over 200,000 apartments across the country.
Today, Willow Bridge manages 180,000 units for its clients and oversees more than $3 billion in owned assets under management, with an active development and investment pipeline. Willow Bridge has more than 4,500 employees and holdings across 75 markets.
The company said it no longer is affiliated with Lincoln Property Co. or Liberty Military Housing, which it said is reflected in the updated units under management.
Cadillac Fairview is wholly owned by the Ontario Teachers' Pension Plan and manages over $40 billion of assets across the Americas, Europe, and Asia. It said the Lincoln acquisition capped off a transition that began in 2019 when it first acquired a 49% interest in Lincoln Residential, with a goal of supporting and growing multifamily property operations and investments across the U.S.

Get on the list.
Dallas Innovates, every day.
Sign up to keep your eye on what's new and next in Dallas-Fort Worth, every day.