Tech Titans, the largest technology trade association in Texas, recently recognized outstanding tech companies and individuals via its 20th annual Awards Gala, fittingly themed around the Roaring Twenties.
Lauded as the biggest celebration of innovation and technology in North Texas, the event raised a virtual toast to those in the North Texas area who have made significant contributions to their industries.
Tech Titans, which represents around a quarter-million employees through its 300-plus member companies, recognized a range of innovators in 11 categories, from emerging startups to Fortune 500 companies. This year's winners are now part of a group that the organization refers to as "the elite in North Texas technology."
"For 20 years, we have seen amazing innovation from nominees," Bill Sproull, president and CEO of Tech Titans, said. "We are honored to highlight such impressive companies, individuals and organizations that lay the foundation for future growth and progress. The Gala both showcases new talent and demonstrates our partnership with the top technology firms in North Texas."
2020 Tech Titans Award Winners
This year's awards were presented virtually, with attendees safely celebrating in the comfort of their homes. 
Hall of Fame Inductee
Valerie Freeman, BravoTECH
The Hall of Fame award recognizes a visionary who is known for outstanding leadership in assisting, advancing, and accelerating the performance of the technology industry and/or the adoption of technology in North Texas.
Freeman is an accomplished entrepreneur who, in addition to building businesses from the ground up, Tech Titans says pays it forward in the Dallas business community. For nearly four decades she's been an entrepreneur and mentor, along with an advocate for leveling the playing field for women in technology.
She's also credited as someone who "continually connected the dots" to meet market demand and provide custom-built services and solutions to fit client needs through recessions, the dot com years, and the COVID-19 pandemic.
Corporate Company CEO
Niklas Heuveldop, Ericsson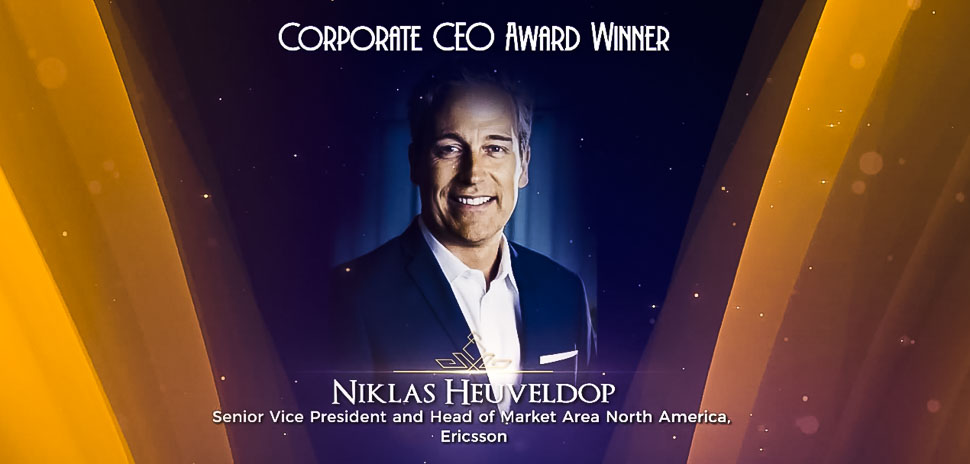 This corporate award recognizes a CEO within the technology industry for companies generating revenues of more than $200 million.
Ericsson is credited with launching 65 live commercial 5G networks in 33 countries to date. That includes launching the first networks in North America with carriers like AT&T, T-Mobile, and Verizon.
Between 2018 and 2019, Heuveldop increased Ericsson's North American revenues by 20 percent year over year, primarily driven by investments in 5G readiness to all major customers, per Tech Titans. Net sales in North America were more than $7 billion last year, making up more than 30 percent of total net sales.
Emerging Company CEO
Teresa Mackintosh, Trintech
This award recognizes a CEO who has led an emerging technology company with revenues between $2 million and $200 million.
Mackintosh has transitioned Trintech from a finance company that sold software solutions to a software company that sells financial software.
Through her leadership, Trintech has tripled its customer base to more than 3,500, doubled its annual software sales, and executed multiple acquisitions to transform it into a world-class financial operation, per Tech Titans.
Other finalists are:
Curtis Hite, Improving
John Olajide, Axxess
Andrew Schaap, Aligned
Corporate CTO
Kent Norton, Omnitracs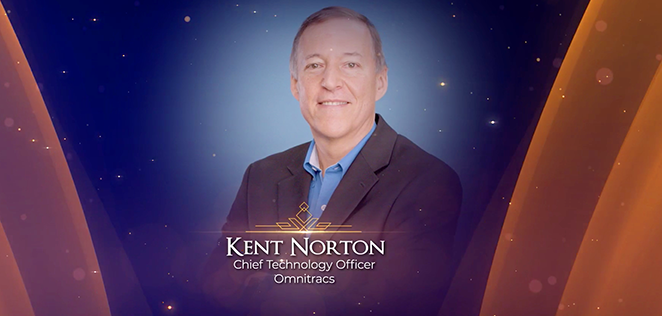 This corporate award recognizes a chief technology officer with exceptional technical leadership who has fostered the development of new technology resulting in significant value for the company.
Omnitracs, a global pioneer of fleet management solutions, is building upon proven, cloud-based technologies to improve operational delivery and efficiency.
Norton's willingness to experiment with emerging technologies combined with his vision and leadership has expanded Omintracs' technology portfolio. The company has partnerships with Blue Dot Solutions and Red Hat, which has improved data analytics and back office management for its fleet customers.
Other finalists are:
Corey Clark, PhD, BALANCED Media | Technology
Amy Czuchlewski, Bottle Rocket
Kate Hopkins, AT&T
Corporate CIO Award
Ellen Barker, Texas Instruments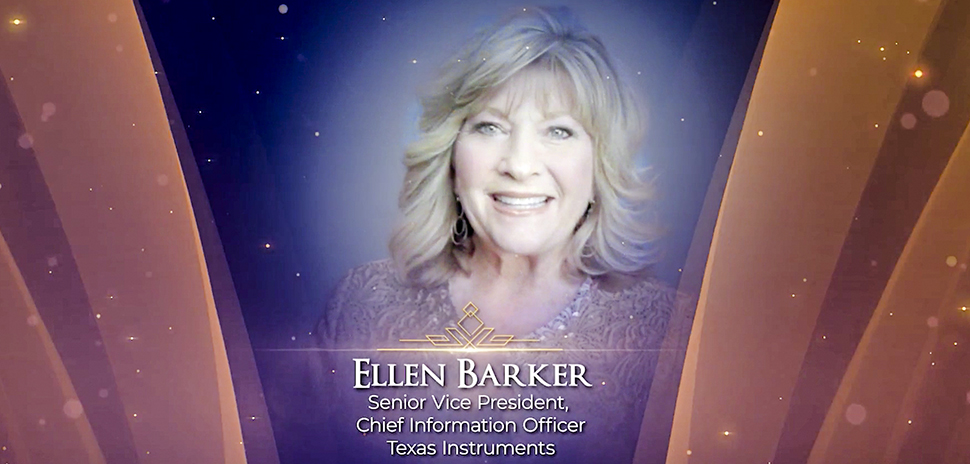 This corporate award recognizes a chief information officer for exceptional technical leadership who fosters the deployment of IT, which results in significant value for the company.
Barker has built an IT department that partners across diverse company functions and delivers innovative solutions to strengthen Texas Instruments' position in the marketplace. Under her leadership, the company has prioritized the automation of key processes, improved cybersecurity and factory automation, and increased resources to meet long-term needs.
Other finalists are:
Madhuri Andrews, Jacobs
Neelu Sethi, Reddy Ice Corporation
Gertrude Van Horn, NCH Corporation
Corporate Innovation
+1 Labs at Match Group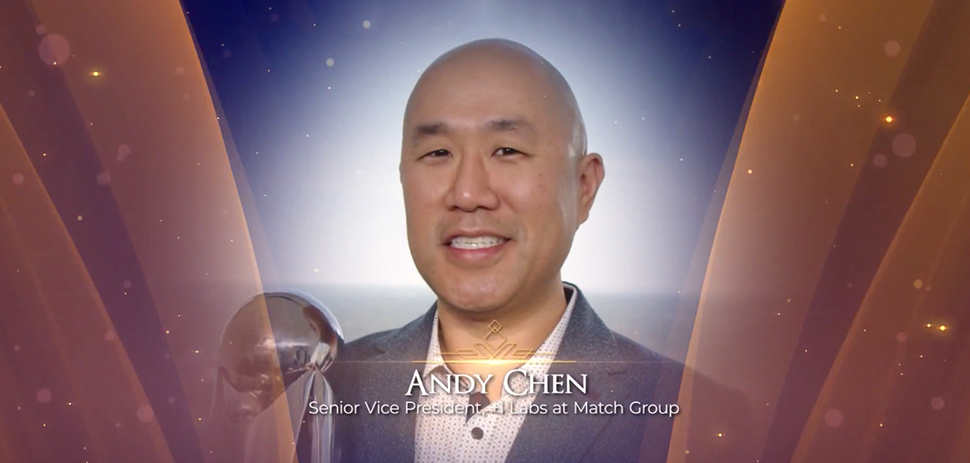 This corporate award recognizes a technology company with revenues greater than $200 million for outstanding innovation and accomplishments through recent or potential breakthrough technology or approach.
+1 Labs, Match Group's in-house accelerator, aims to foster more meaningful connections through its online dating products. With features like its Chance app, Spotlight app, and Ship app, +1 Labs is providing creative ways to reimagine how virtual romance and dating are bringing people closer together as couples, families, and friends.
Other finalists are:
BAL–Berry Appleman & Leiden LLP
CBRE
Omnitracs
Emerging Company Innovation
BALANCED Media | Technology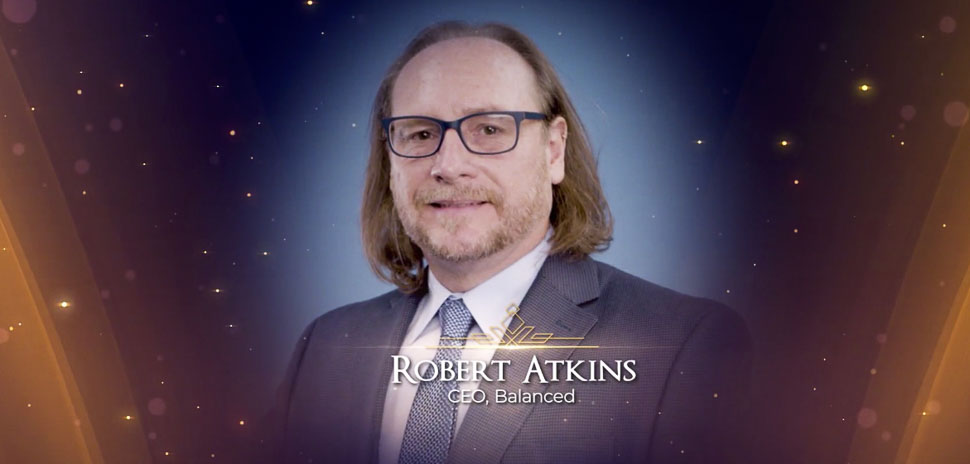 This technology award recognizes a company for outstanding innovation and accomplishments through its recent or potential breakthrough technology or approach. It has revenues between $2 million and $200 million.
Robert Atkins, BALANCED Media's CEO, is a crowdsourced healthcare artificial intelligence company that wants to fundamentally change the diagnosis and treatment of diseases through gaming.
While players interact with the games, they simultaneously act on datasets to solve complex medical problems. It has been dubbed a seamless integration of AI and machine learning that gets treatments to patients faster and helps better understand the causes of the disease.
Other finalists are:
Asset Panda
Hedera Hashgraph
Spark Biomedical Inc.
Technology Inventor
Ed Chao, CEO, Polte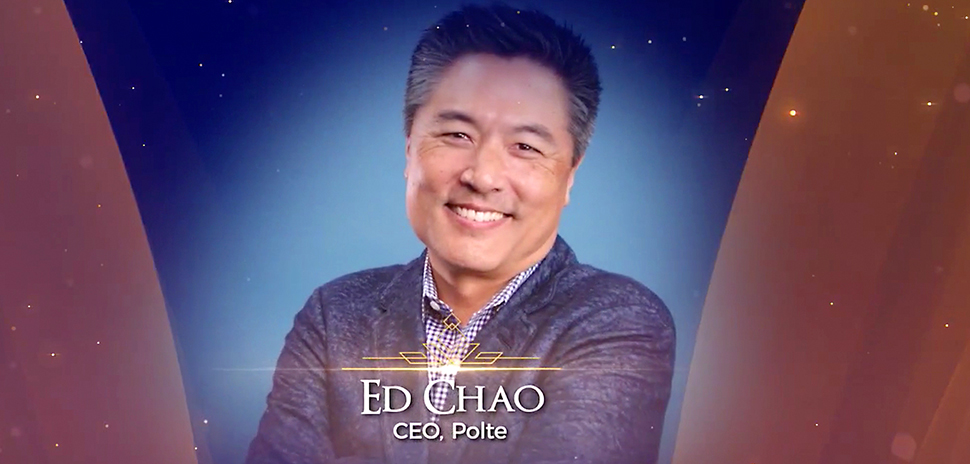 This inventor award recognizes the pioneering accomplishments of a person, team, or group responsible for creating breakthrough ideas, processes, or products that have advanced the arts, education, electronics, energy, engineering, environment, medicine, or science.
Chao is known for helping to revolutionize the asset-tracking market with its patented Mobile IoT location technology. Polte's solution has a highly secure "chip to cloud" architecture that overcomes the size, cost, and power constraints of traditional trackers that use GPS, Wi-Fi, or BLE.
Rather, Polte has pioneered the use of existing 4G and 5G cellular signals to offer a disruptive application with faster speeds and more accuracy.
Other finalists are:
Dan Dickey, Continental Electronics Corporation
Fred Hunstable, Linear Labs, LLC
Daniel Powell, Spark Biomedical Inc.
Technology Advocate
Stephanie Valdez, Managing Director, Per Scholas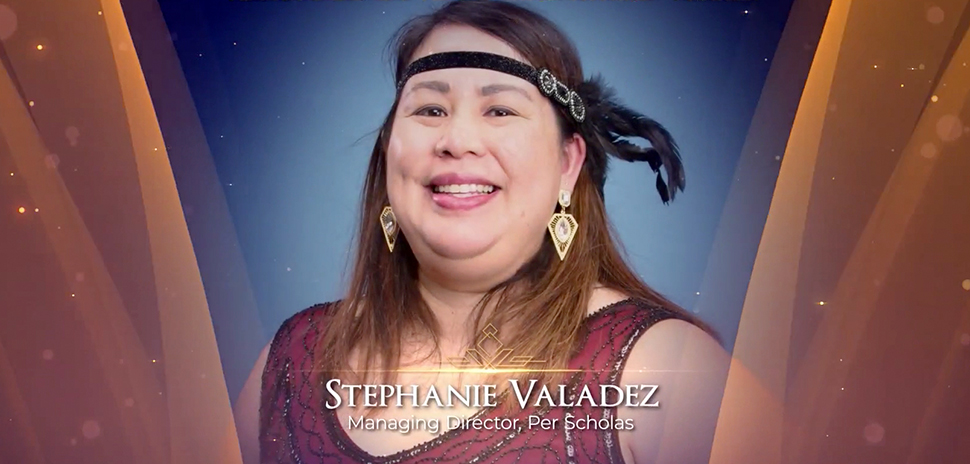 This advocate award recognizes a local individual or company that doesn't have a core business around technology, but has outstanding leadership in championing, assisting, advancing, or accelerating the performance of the technology industry in North Texas.
Valdez heads a leading workforce-development nonprofit that helps adults launch careers as IT professionals. With a philosophy that the classroom is the heart of the educational experience, Per Scholas has helped 495 Dallas residents get jobs in the last five years.
Per Scholas uses comprehensive relationships with more than 100 Dallas-Fort Worth-area employers to help develop and improve content for career training programs, enlist volunteers to help teach students, and hire graduates.
Other finalists are:
Venture Mentoring Service VMS-NTX (UT Dallas, UT Arlington & UTSW partnership)
Deborah Sawyer, The Dubrof Group
Heidjer Staecker, TreMonti Consulting LLC
Technology Adopter
Childrens Health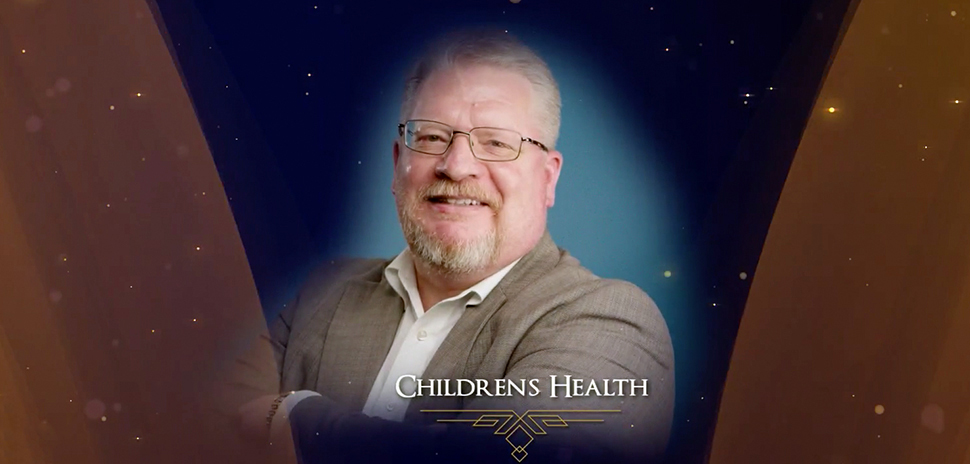 This adopter award recognizes a company with a core business that isn't technology products or services. It has outstanding adoption and application of innovative technologies to successfully change and impact its business results.
Childrens Health developed an analytics portal that condensed thousands of reports into a clear and concise dashboard that Tech Titans says has changed the way data is reported to its thousands of team members and facilities across North Texas.
Developed completely by the Childrens staff without the aid of consultants, the portal has unified the health system with a standardized platform that has saved the hospital some $1 million in costs.
Other finalists are:
Anderson Merchandisers
Mr. Cooper
State Farm
Fast Tech – Fastest Growing Company
LEO Cyber Security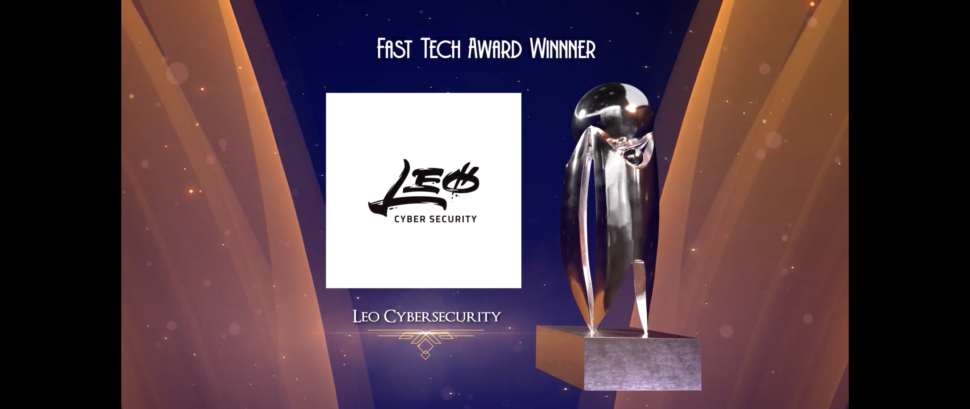 The Fast Tech award recognizes the fastest-growing technology, media, telecommunications, life sciences, and clean technology companies in Dallas-Fort Worth. The ranking is compiled from nominations submitted to Tech Titans and independent research from public information conducted by Crowe and Comerica Bank.
This year's Fast Tech award winners were determined based on percentage fiscal year revenue growth from 2017 to 2019. The list is comprised of 27 technology companies, with LEO Cyber Security winning the top prize of the fastest-growing company in North Texas for the second year in a row—a first for the award. Go here for the full list of 2020 Fast Tech companies.
Tech Titans is a Dallas Innovates Partner Organization.

Get on the list.
Dallas Innovates, every day.
Sign up to keep your eye on what's new and next in Dallas-Fort Worth, every day.