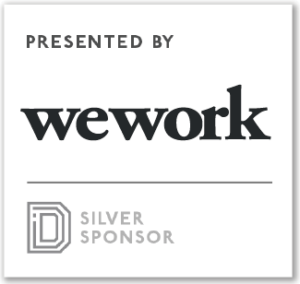 Everyone in Fort Worth knows of Edwards Ranch, a vast stretch of pasture that's been around longer than the city itself. It's still in the hands of family members who strongly feel that any development should be thoughtful, forward thinking, and have a positive contribution on Fort Worth.
It's a philosophy shared by WeWork, the global workspace company. In its more than 287 locations around the world, it doesn't just rent out offices. It is rethinking the way people work, giving them the space, services, and amenities they need to succeed today and helping them envision what their businesses will look like in the future.

So when WeWork was searching for the perfect spot for its first Fort Worth location, it chose the new development called The Shops at Clearfork. On a sliver of the former Edwards Ranch, the development mixes shopping, dining, entertainment and commercial space.

"People walk through the door and can't believe their eyes."

— Curtis Childress, community manager of WeWork Clearfork
"WeWork couldn't have picked a better location," says Curtis Childress, community manager of WeWork Clearfork. "It's just 10 minutes from downtown, but it still feels like we're in the country. We look out the window over the tops of the trees."

Since opening in March, WeWork Clearfork has seen a wide range of companies and businesses sign on as members. One of the first was a tech company called Agile Management Enterprises. CEO Kevin Grace says being at WeWork "allowed us to scale where we needed for another transition."

"Our team is enjoying it because it fits our work rhythm," says Grace. "We collaborate and work with many other businesses. Having a setting and choice for each environment is very beneficial to our daily routine."

Childress says that members appreciate the fact that WeWork has flexible leases, so there's no need for a long-term commitment. And the space is extremely flexible, accommodating teams from one person to more than 100.

"People walk through the door and can't believe their eyes," says Childress. "It's so beautifully designed, it's not like anything they've seen in Fort Worth."
As a global network of coworking spaces, each WeWork location is especially designed to foster creativity and collaboration. With a mission to encourage members to "make a life, not just a living," it accomplishes that through modern workspaces, opportunities to network with others, and connections with potential customers all over the world.

Tours of WeWork Clearfork are available daily. Visit WeWork's website to learn about the space, amenities and more.

Get on the list.
Dallas Innovates, every day. 
Sign up to keep your eye on what's new and next in Dallas-Fort Worth, every day.