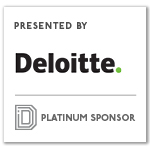 When Deloitte put together its 2020 Deloitte Global Human Capital Trends study, well-being was already rising on the organizational agenda, even before the pandemic. The study showed that 80% of the 9,000 survey respondents identified well-being as "important or very important to their organization's success." When COVID-19 took hold, the crisis cast new light on the importance of well-being and suddenly, conversations about the toll of social isolation and economic recession on workers' mental and emotional health were commonplace, meaning there was little time to waste.
As a result, the importance of work design in supporting remote work arrangements going forward has come to the forefront at many organizations. In Deloitte's Diving Deeper: Five workforce trends to watch in 2021 study, when surveyed executives were asked what factors were most important to sustaining remote work, they primarily chose options related to the design of work. The top three were:
Introducing digital collaboration platforms – 39%

Allowing for personal choice in determining how work gets done – 36%

Establishing new scheduling and meeting norms – 24%
That said, Deloitte also found a continuing disconnect between employers and workers when it comes to prioritizing well-being in work transformation efforts. Surveyed workers told Deloitte that the top three objectives of work transformation should be improving quality, increasing innovation and improving worker well-being. But improving well-being was the second to last outcome identified in Deloitte's study of executives.
COVID-19 has reminded everyone of the dual imperatives of worker well-being and work transformation. However, some executives are still missing the importance of connecting the two. In a world where organizations are increasingly expected to deliver impact beyond shareholders to all stakeholders, executives who don't prioritize well-being as a goal of work transformation can miss a huge opportunity. Don't leave the responsibility solely to HR to incorporate well-being into the workplace. To be effective, the work should be done symphonically, championed by leaders at every level and in every function if it is to make a meaningful difference.
One way to do this is with the company's technology leader. As technology becomes ingrained in every aspect of how people now work, technology leaders will likely face a growing responsibility to work with HR and the business to ensure technologies, and the workflows and processes that complement them, are designed and executed to promote employee well-being.
Work today is increasingly crossing cultures, geographies, functions, and physical and virtual workspaces. Leaders should begin to think through what changes they can make across environments:
Cultural: Build well-being into social behaviors and norms

Relational: Foster well-being in relationships among colleagues

Operational: Include well-being in management policies, processes, and programs

Physical: Design the physical workspace to facilitate well-being

Virtual: Design new technologies and virtual workspaces for well-being
The overall takeaway from the Deloitte study reveals that companies that want to increase efforts for employee well-being as the pandemic and post-pandemic workplace continue to unfold should consider actions, policies, and mandates at three levels—individual, team, and organizational.
Individual. Employees should take the initiative in setting their own boundaries and making their well-being needs understood. They should influence the prioritization and design of well-being by participating in the development of flexible and responsive policies and practices that balance individual needs with those of the team and the organization.
Team. The power of teams comes from their ability to connect people with each other to unleash their collective capabilities. Tapping into those capabilities requires team members to understand and honor everyone's well-being needs to create an environment in which the team can perform at its best.
Organizational. Leaders have a responsibility not only to invest in and promote well-being, but also to commit to it by designing well-being into work and making well-being a consideration as important as any other factor that affects the bottom line.
By reinforcing their efforts across all three levels, companies can harness well-being to drive improved outcomes in areas such as customer satisfaction, brand and reputation, innovation, and adaptability.
It's no longer about achieving work/life balance; the pandemic has shown us that well-being is not about balancing work with life but, instead, integrating the two. When your company can successfully design well-being into work, well-being becomes indistinguishable from work itself, embedded across all levels and work environments to not only drive and sustain human performance, but also human potential.
About Deloitte
Deloitte refers to one or more of Deloitte Touche Tohmatsu Limited, a UK private company limited by guarantee ("DTTL"), its network of member firms, and their related entities. DTTL and each of its member firms are legally separate and independent entities. DTTL (also referred to as "Deloitte Global") does not provide services to clients. In the United States, Deloitte refers to one or more of the US member firms of DTTL, their related entities that operate using the "Deloitte" name in the United States and their respective affiliates. Certain services may not be available to attest clients under the rules and regulations of public accounting. Please see www.deloitte.com/about to learn more about our global network of member firms.
Copyright © 2021 Deloitte Development LLC. All rights reserved.

Get on the list.
Dallas Innovates, every day. 
Sign up to keep your eye on what's new and next in Dallas-Fort Worth, every day.