Andrea Karne
Chief Curator 
The Modern Art Museum of Fort Worth
.…on the museum's "Women Painting Women" exhibition, via Forbes.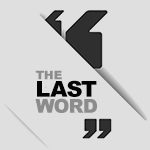 "Women Painting Women" is an exhibition at The Modern featuring 46 female artists who choose women as the subject of their artistry. Spanning works from the late 1960s to the present, around 50 portraits basically show a woman's gaze of a woman gazing back—something long underrepresented in art history.
"I talked to all the living artists in the exhibition to make sure they wanted to be in it and didn't feel pigeonholed," Karne told Forbes. "Everyone was excited about it because of the idea that the show is about inclusivity and it is about stretching the boundaries of what it means to be a woman–it's not confined to biology in any way."
The featured artists range from 20th century trailblazers like Emma Amos and Alice Neel to more contemporary virtuosos like Jordan Casteel and Apolonia Sokol. 
The exhibition is divided into four themes: The Body; Nature Personified; Color as Portrait; and Selfhood.
Karne wishes the featured artists who are no longer with us could have seen the exhibition.
"Too bad it couldn't happen during their lifetime, but I do think this is proving that the white Western male canon of art is being permeated now, as it should be," Karne told Forbes. 
"Women Painting Women" will be on display at The Modern through September 25. For more information or to purchase tickets, go here.
:::::
For more on what's new and next in North Texas, check out Every Last Word.

Get on the list.
Dallas Innovates, every day.
Sign up to keep your eye on what's new and next in Dallas-Fort Worth, every day.