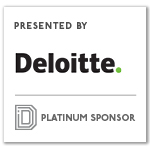 Over the past months, Deloitte has featured various studies and leaders who have provided insights and expectations about the post-COVID world and considerations for the future, as well as shed light on what the workplace and workforce might look like and the intersection points that could matter most.
In this summary, we have featured those highlights around future of work, traits of inclusive leaders and technology.
---
Kevin Knowles, based in Dallas and US Human Capital leader and principal, Deloitte Consulting LLP, shared in a recent Dallas Innovates Thought Leader piece that COVID-19 has challenged most business leaders to do three things at once: stage the return to work, understand and leverage the advancements they enacted during the crisis, and chart a new path forward.
So, focusing on the return to work alone is not likely a viable option, as it will not allow organizations to capitalize on all that they have experienced and learned over the past few months. As organizations stage the return to work, they should seize this opportunity to step back and make sure that they are creating clear connections across individual jobs, team objectives, and the organization's mission.
To strengthen the link between belonging and organizational performance, organizations should do more than treat their workers fairly and respectfully; they should enable a deeper connection by drawing visible linkages as to how their contributions are making an impact on the organization and society as a whole.
In our Global 2020 Human Capital Trends report, we provide a view on how to start that process through a set of recommendations and frameworks—all of which focus on the importance of Purpose, Potential and Perspective.
As an example, if we just look at Potential in your workforce, one shift is to think that it's beyond reskilling and more about investing in resilience for uncertain futures. The possibility is that organizations should consider how to encourage and offer opportunities for workers to continue to grow and adapt based on their potential, rather than solely on their existing skills or certifications. Now does not seem the time to pull back on workforce development efforts, and instead consider doubling down on commitments to building a resilient workforce that can adapt in the face of constant change.
North Texas Marketplace Inclusion Leader and managing director Beth Gerwe, Deloitte LLP, touched on leadership and specifically the leadership traits of an inclusive leader that are integral to the workforce and workplace.
In Deloitte's Six Signature Traits of Inclusive Leaders report, six traits were identified of a highly inclusive leader. Two of them were courage and cognizance of bias.
Challenging others is perhaps the most expected focus for leaders. For one leader interviewed, courage includes gently challenging followers to see their behaviors and the impact they have on others. Courage also comes into play in a willingness to challenge entrenched organizational attitudes and practices that promote homogeneity.
For cognizance of bias, inclusive leaders are highly sensitized to two fundamental phenomena: personal biases, such as homophily and implicit stereotypes and attitudes; and process biases, such as confirmation bias and groupthink. Importantly, they are cognizant of the situations and factors, such as time pressures and fatigue, often causing them to be most vulnerable to biases' pull. Inclusive leaders also tend to exert considerable effort to learn about their own biases, self-regulate, and develop corrective strategies.
Through several perspectives on technology, Rob FitzGerald, partner Deloitte & Touche LLP and North Texas Technology, Media and Telecommunications practice leader, shared that as organizations manage a growing number of offsite employees, many are beginning to accept the inevitability of a digital workplace where work is completed by a mix of onsite and remote workers that must operate in synchrony to meet business objectives. However, some leaders approach the prospect of the digital workplace with a number of concerns: productivity, relationship building and onboarding, development and learning, and impact on innovation.
The good news is the digital workplace is more measurable and manageable than most think. By understanding data and behaviors that most closely correlate with workplace success and failure, companies stand to improve work processes and create personalized employee experiences that create better engagement and outcomes.
Dan Berner is the North Texas managing partner. Kevin Knowles is US Human Capital leader and principal, Deloitte Consulting LLP; Beth Gerwe is North Texas Marketplace Inclusion Leader and managing director, Deloitte LLP; and Rob FitzGerald is a partner, Deloitte & Touche LLP, and the Dallas Technology, Media and Telecommunications practice leader. To learn more about Deloitte's reports referenced, you can access them here: Global 2021 Human Capital Trends, Six signature traits of inclusive leadership and Tech Trends 2021.
This publication contains general information only and Deloitte is not, by means of this publication, rendering accounting, business, financial, investment, legal, tax, or other professional advice or services. This publication is not a substitute for such professional advice or services, nor should it be used as a basis for any decision or action that may affect your business. Before making any decision or taking any action that may affect your business, you should consult a qualified professional advisor. Deloitte shall not be responsible for any loss sustained by any person who relies on this publication.
About Deloitte
Deloitte refers to one or more of Deloitte Touche Tohmatsu Limited, a UK private company limited by guarantee ("DTTL"), its network of member firms, and their related entities. DTTL and each of its member firms are legally separate and independent entities. DTTL (also referred to as "Deloitte Global") does not provide services to clients. In the United States, Deloitte refers to one or more of the US member firms of DTTL, their related entities that operate using the "Deloitte" name in the United States and their respective affiliates. Certain services may not be available to attest clients under the rules and regulations of public accounting. Please see www.deloitte.com/about to learn more about our global network of member firms.
Copyright © 2021 Deloitte Development LLC. All rights reserved.

Get on the list.
Dallas Innovates, every day. 
Sign up to keep your eye on what's new and next in Dallas-Fort Worth, every day.