Dallas-Fort Worth has a burgeoning pipeline of female-founded companies. But for women, the startup road is paved with unique challenges in accessing funding to launch and scale their businesses. We talked with four successful female entrepreneurs who say finding the money wasn't easy—but they did it. Here's what they told us.
Brenda Stoner
Founder, PICKUP
Launched in 2014, Stoner's on-demand logistics platform PICKUP features the "Good Guys," a curated network of vetted independent contractors who deliver big and heavy goods. Its enterprise operation, which specializes in the delivery and assembly of bulky goods for stores, aims to reinvent retail's so-called "last mile." Since launching PICKUP Enterprise, "retailers are experiencing bigger basket sizes and 23 percent lift over BOPIS (buy online, pick up in-store)," the company said in a news release. To date, Dallas-based PICKUP has raised $8M in total funding in six rounds. Its most recent funding was raised in April 2020 in a Series A round, according to Crunchbase.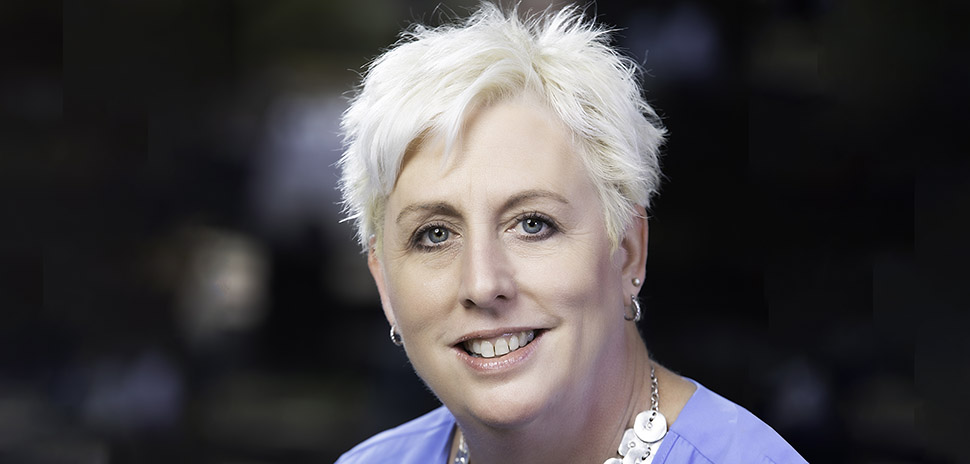 "I've experienced gender bias multiple times in my 20-plus year career as an entrepreneur. This was never treated as an insurmountable obstacle, just something to go around," says Stoner.
Stoner thinks "the best way to improve opportunities for diverse founders is to show dramatic success: good, fundable ideas and solid teams to execute them." The funding problem fixes itself when we create great companies: "Success is color and gender blind, and success is also self-replicating," Stoner says.
The founder hopes the diversity in funding types continues to grow.
"Our job as an ecosystem is to coalesce our giant region into a connected community of founders. There's an ongoing gap, partly due to lack of proximity of startups, but also a lack of quality infrastructure to encourage it," she says.
The best advice you can get as a founder? "Tap on the shoulder of other CEOs," Stoner says. "We all went through this and experienced challenges of monumental proportion, and we did it in common."
It was proven daily last year, but it's timeless advice.
Read more about the lessons the founder has learned in this Q&A.
---
Piersten Gaines
Founder, Pressed Roots
Gaines' silk blowout bar started in 2018 as a pop up in Boston that grew to a multi-city test of the concept. Last year, she launched the first flagship location in Dallas. The Harvard-educated founder says she knows how rough it can be to find a place that consistently presses tresses in a fast and healthy way. Challenged by the pandemic, which shut down the dry bar about a week after its grand opening, Gaines launched online pre-booking and digital content to keep stylists and customers engaged. Now, Pressed Roots is slated to be the largest national hair salon franchise for the care and styling of highly-textured hair, according to the startup's website. To date, Gaines has raised $700,000 in funding from RevTech Ventures for the Dallas-based concept.
"The truth is that many VC firms and investment networks adhere to a legacy practice when searching for their next investment," says Gaines.
Gaines says it's important that firms and investors rethink the way we identify and support innovators.
"Many investors are convinced that 'warm introductions' de-risk a founder because the introduction is coming from a trusted source," she says. "However, because many female founders and founders of color have been left out of these networks historically, many times it leaves them out of the game."
There are easy changes that can be made. Gaines suggests improving the opportunities for underserved groups by making investor contact information easily accessible and welcoming 'cold' introductions.
Read more about Gaines in our series on Black in Business. 
---
Lyndsey Harper
Founder, Rosy
Rosy, an app for women with decreased sexual desire and other sexual problems, was formed by Dr. Harper, an OB/GYN who created the Dallas-based platform out of frustration when she couldn't find a modern resource to help patients. Launched in 2017, more than 2,500 healthcare providers actively refer patients to Rosy. To date, the founder has raised about $1 million in funding and launched a telehealth platform last summer.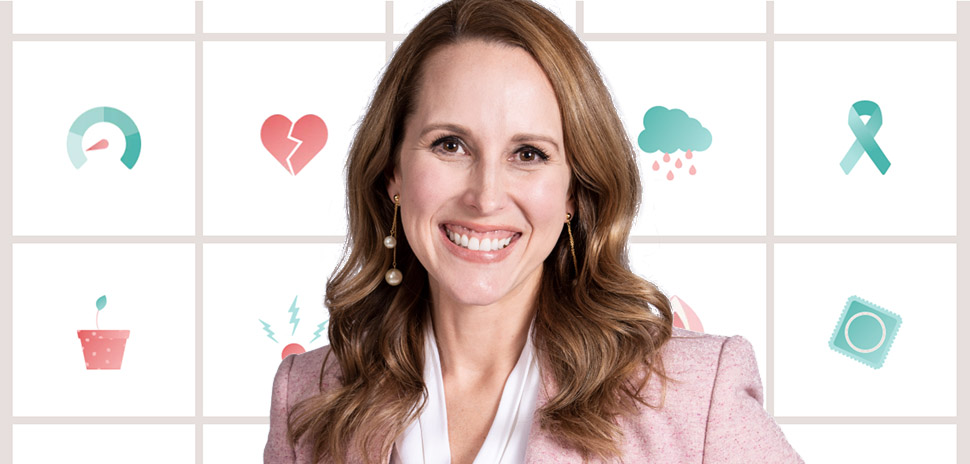 "It's never easy for a founder to raise money," Harper says. "It's a true test of commitment to the cause, combined with sheer determination and perseverance."
Harper sees investor risk tolerance increasing as we continue to have successful startups out of Dallas and the ecosystem continues to grow.
"We're in the middle of converting a culture of traditional investors to earlier stage," she says. "It isn't for everyone, but the more proof points and success stories we have, the easier these deals will flow."
Harper, who says she's "tried and failed at doing it all" was part of the Dallas Innovates Future 50 in 2020. The entrepreneur believes it's her calling in life to make a difference for women, and she traded scrubs for jeans and a blazer to make it happen. Read more in our Q&A.
---
Courtney Caldwell
Co-Founder, ShearShare
Launched in 2012, ShearShare is a B2B platform that matches licensed beauty, barber, and spa professionals to unused space. Caldwell launched the startup with co-founder and husband Tye Caldwell, known to many as "Dr. Tye."  Now operating in more than 600 cities, the McKinney-based company has raised more than $3.4 million in overall funding.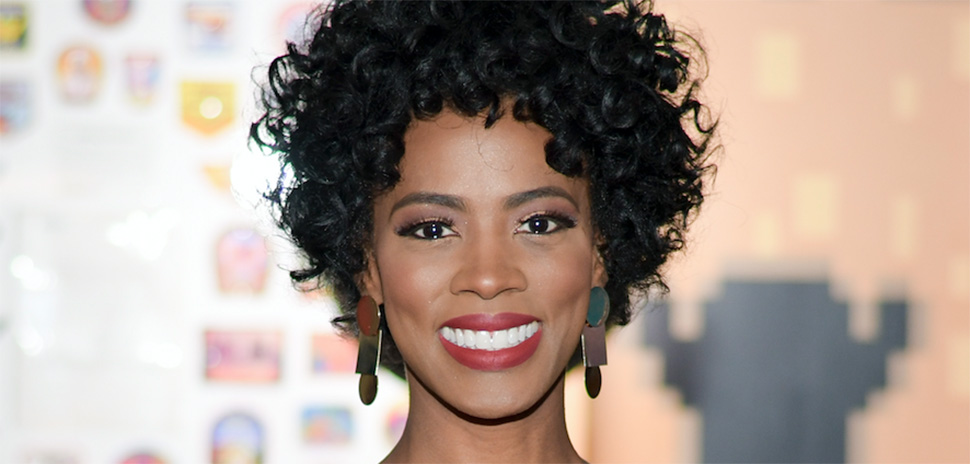 "If you had asked me about the current funding landscape for female founders or Black founders two years ago, I would've said it was not at all favorable," Caldwell says.
When ShearShare raised a pre-seed round in 2018, only two of the startup's pre-seed investors were from Texas. Now, fresh from closing a $2.3 million seed round, Caldwell is happy to say that almost 40 percent of ShearShare's investors hail from the Lone Star state.
"There's not just one thing that has contributed to this dynamic, but I do feel that nationwide media exposure of Texas startups, in general, has helped to increase local support for local founders," she says.
And for ShearShare, in particular, being picked for illustrious programs like the Google for Startups Accelerator for Black Founders, the Established Startup of the Year competition, and other recent accolades haven't hurt. 
Caldwell was most recently included in Pitchbook's roundup of 53 investors and founders to watch in 2021. The founder was noted as one of six whose company exemplifies the future in beauty and cosmetics. 
The entrepreneur shares advice and resources for entrepreneurs of color in our Black in Business series.
Sandra Engelland contributed to this story.
A version was originally published in Dallas Innovates 2021: The Resilience Issue.
---
Read it online
Female founders Brenda Stoner, Courtney Caldwell, Piersten Gaines, and Lyndsey Harper were featured in our fourth annual magazine, Dallas Innovates 2021: The Resilience Issue, which highlights Dallas-Fort Worth as a hub for innovation.

Get on the list.
Dallas Innovates, every day.
Sign up to keep your eye on what's new and next in Dallas-Fort Worth, every day.