A version of this story first published in Dallas Innovates—The Tech Talent Issue.
---
Deloitte University opened in 2011 following an investment of about $300 million into constructing the massive campus that's on about 107 acres of the Circle T Ranch in Westlake. The natural setting alone provides an atmosphere to encourage the more than 65,000 people who have passed through DU's doors to escape the everyday demands of their jobs and focus on new ideas.
"If you were here and you entered our front gate, what you start to experience is a winding road that takes you down almost into a valley, and it is very calm, serene," says Heidi Soltis-Berner, managing director of Deloitte University.
"Then, as you come around the bend, you see this beautiful building that was purposely designed to actually fit in with the surroundings that you see here. And there's a calmness that comes over you, and you start to come out of your daily world."
Deloitte University in Westlake places a premium on well-being and has a commitment to "phasing out the familiar and continually reinventing ourselves." The picturesque campus incorporates nature with calming water features.
---
READ NEXT
A Case of the Mondays? Not If These Six Firms Have Anything To Do With It
Company culture is more than a motivational banner. Here are six tech companies with offices in Dallas-Fort Worth—Dialexa, Koddi, Salesforce, Deloitte University, Atos, and Alkami—that "walk the walk" as well as "talk the talk."
---
GALLERY
A company's space can be a reflection of its culture. Here's a look behind the scenes at Deloitte University. Photos are courtesy of Deloitte.
Inventive physical and mental well-being offerings include energy breaks, which are incorporated into program agendas. Yoga is just one of the classes offered at Deloitte University.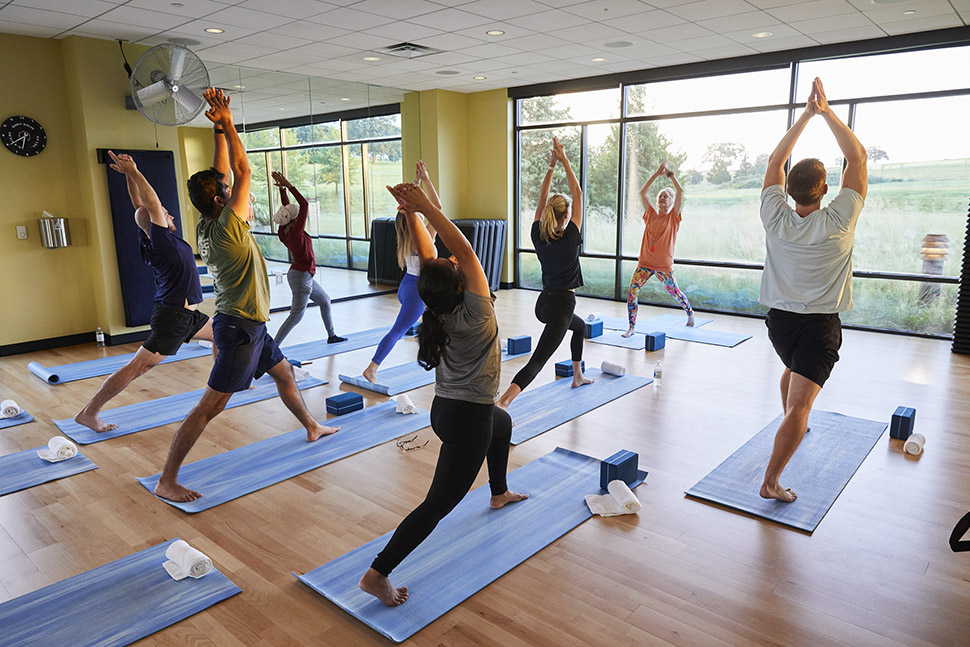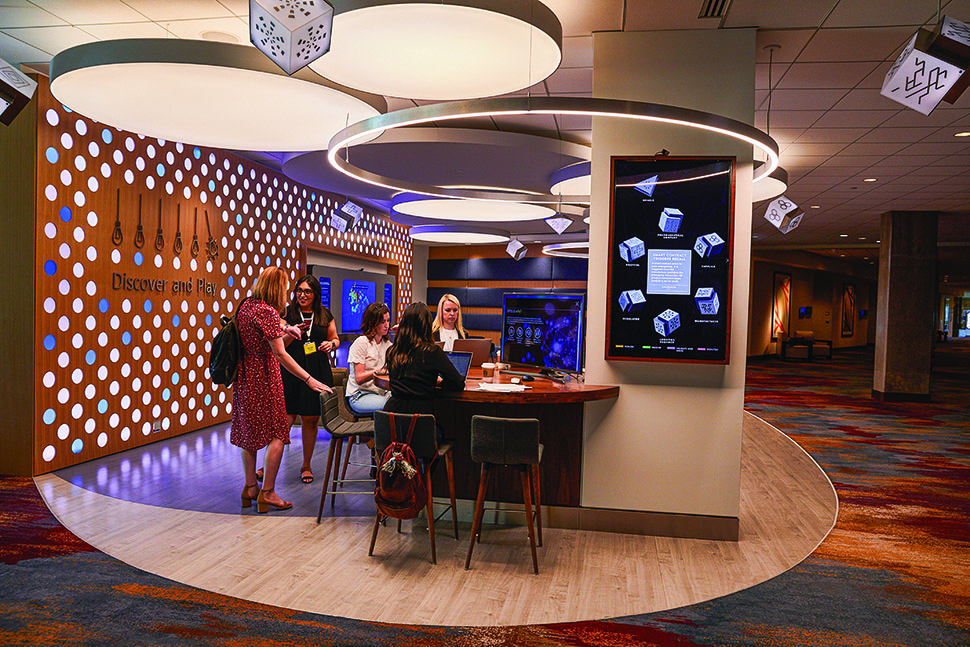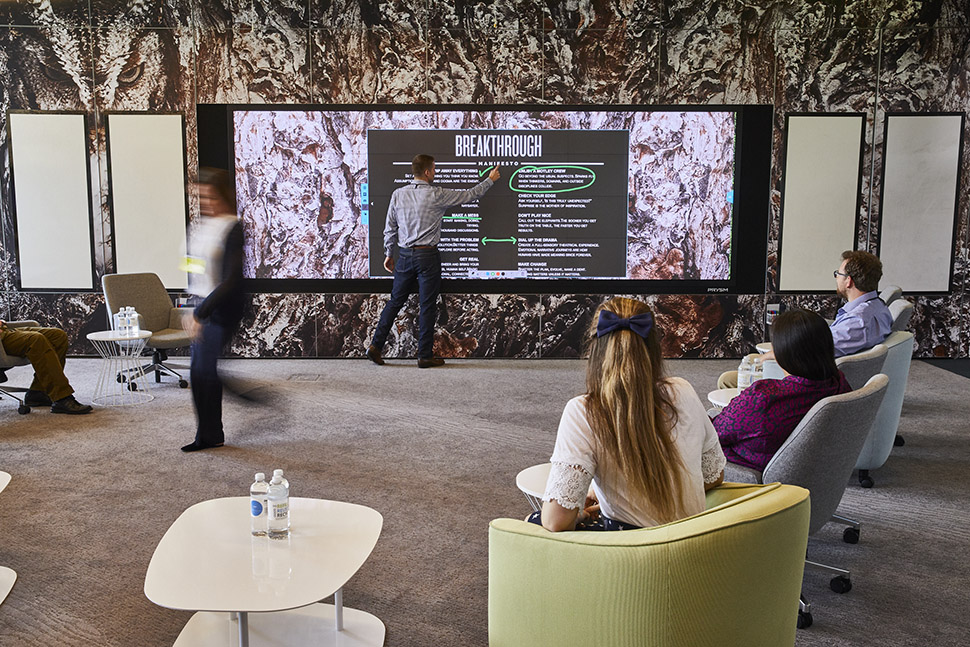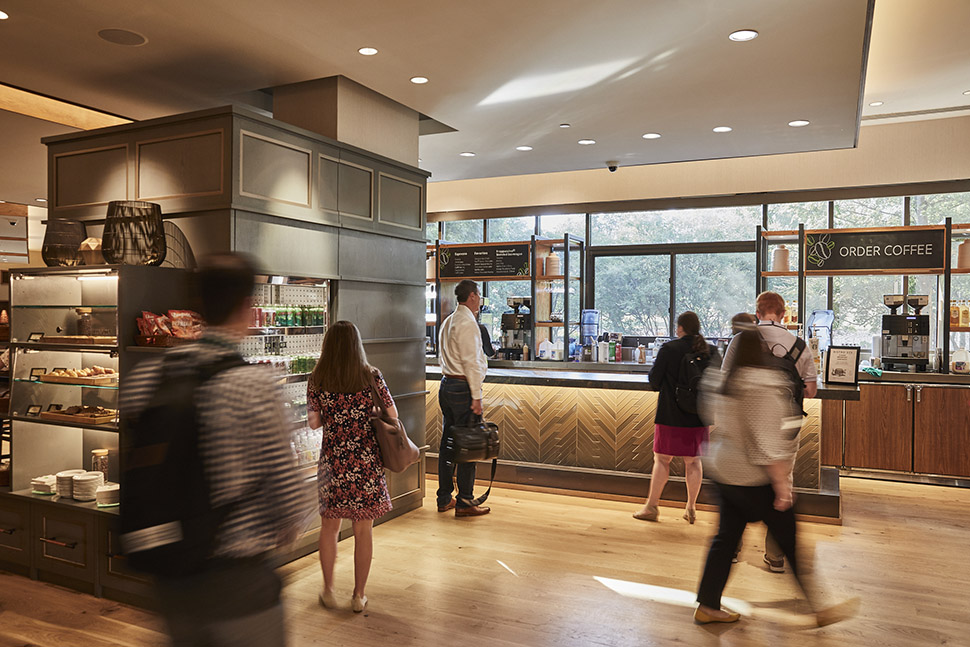 Get on the list.
Dallas Innovates, every day.
Sign up to keep your eye on what's new and next in Dallas-Fort Worth, every day.