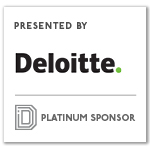 Many enterprises now have an innovation function, whether it be a team that is dedicated to seeking out new opportunities or an executive tasked with finding new ways of working. But according to the latest Deloitte Innovation Study 2021, only half of innovation efforts are achieving their desired value and companies with successful innovation functions tend to have unique characteristics. The study revealed that most leading companies view innovation as something both new – which can include new applications of existing tools – and improved – which may mean simply a measurable advance over legacy alternatives. Deloitte's Innovation Study 2021 surveyed more than 400 tech, innovation and business leaders to understand their approaches to innovation and developed clear recommendations for taking innovation from ideation to industrialization.
While innovation may require some new or unique characteristics, it shouldn't be totally disconnected from how organizations build effective capabilities generally. We identified five key attributes of building a capability that can distinguish successful innovation programs. We've shared three of them here.
Clarify the Mission: This may sound deceptively simple, but many companies struggle with this clarity. Leaders should be clear on what they want their innovation efforts to achieve- and communicate it effectively to the rest of the organization. Absent a sharp focus, innovation programs can become haphazard and fail to deliver meaningful impact. At high-growth companies, the focus of innovations is more likely to be on activities that grow revenue as opposed to the ones that optimize existing business.
Build the right operating model: Leaders developing innovation capabilities should decide whether certain activities will be centralized or decentralized, and the decision may come down to the skills you have available in-house. In our Innovation Study 2021, we found that teams should be open to new ideas, connect with others throughout the organization, and seek out new says of working. Bringing together people with these skills should be a priority when building the innovation team's operating model.
Find 'outside' coalitions:  As described in Deloitte's report, 'beyond innovation by shotgun', outside partnerships can augment existing capabilities or provide entirely new capabilities than an organization doesn't have the resources to create. More than ever before successful innovation programs rely on an ecosystem of partners to develop, scale and deploy innovations.
Tech leaders often approach innovation differently from their colleagues on the business side. To grow a successful innovation function over time, technology leaders should follow the lead of their high-performing peers by:
Take a big swig – Make big strategic bets but in a smart way
Anticipate failure –Consider failures as positive and celebrate lessons learned.
Establish air cover – Align C-Suite with the innovation agenda
Mash up cultures – Add as many diverse perspectives as possible to innovation teams
Invest in experiments – Experimenting with the latest advances in technologies could lead to learnings that pay off down the road.
The full Innovation Study 2021 has some other insights that might be interesting. CIO Insider is a regular report for CIOs, sharing key takeaways and perspectives.
This publication contains general information only and Deloitte is not, by means of this publication, rendering accounting, business, financial, investment, legal, tax, or other professional advice or services. This publication is not a substitute for such professional advice or services, nor should it be used as a basis for any decision or action that may affect your business. Before making any decision or taking any action that may affect your business, you should consult a qualified professional advisor. Deloitte shall not be responsible for any loss sustained by any person who relies on this publication.
About Deloitte
Deloitte refers to one or more of Deloitte Touche Tohmatsu Limited, a UK private company limited by guarantee ("DTTL"), its network of member firms, and their related entities. DTTL and each of its member firms are legally separate and independent entities. DTTL (also referred to as "Deloitte Global") does not provide services to clients. In the United States, Deloitte refers to one or more of the US member firms of DTTL, their related entities that operate using the "Deloitte" name in the United States and their respective affiliates. Certain services may not be available to attest clients under the rules and regulations of public accounting. Please see www.deloitte.com/about to learn more about our global network of member firms.
Copyright © 2022 Deloitte Development LLC. All rights reserved.

Get on the list.
Dallas Innovates, every day. 
Sign up to keep your eye on what's new and next in Dallas-Fort Worth, every day.