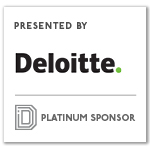 A lot has happened since we last talked to Deloitte's dynamic duo of North Texas about Deloitte University (DU) – Dan Berner and Heidi Soltis-Berner. While Dan is the managing partner for North Texas, Heidi is the managing director of Deloitte University and also the US Corporate Real Estate leader. They've navigated the pandemic professionally, as well as at home with two daughters juggling remote learning; one in college and the other in high school.
In the Q&A below, Dan and Heidi dive into what's next for companies and workers as the region and economy slowly start to climb back from the past year of lockdowns and uncertainty. One thing is for sure, it's going to take some creativity and innovative solutions to be successful in the "next normal."
Dan Berner, North Texas managing partner, Deloitte LLP: When we last discussed DU, you shared how Deloitte positions DU at the forefront of learning, growth and innovation. How has COVID and the changing landscape for learning and facilities like DU changed those ambitions?
Heidi Soltis-Berner, managing director, Deloitte University: Not as much as you might think. In fact, we were able to take the large amount of energy and resources we normally put into our daily guest operations and apply that to accelerating some timelines for other projects. We implemented some technology projects that will allow us to innovate and enhance our guest experience. This includes a new mobile application and reservation system. The 5G network and edge computing services we're installing will give us the opportunity to introduce immersive mixed reality to our programs. That's worked out to be pretty timely, actually. And then, we completed some facility maintenance and construction of our new Pavilion, which is a great new outdoor space our guests will enjoy.
Berner: So, how are Deloitte's learning experiences evolving?
Soltis-Berner: We're asked quite frequently, especially in light of the re-examination of location strategies during the pandemic, if we're moving away from in-person learning. Far from it! There is a lot happening in the learning and development space right now in terms of multiple modality deliveries, learning in the flow of work, and integrating learner experience platforms into the overall learning journey. But indeed, we believe that in-person learning will become even more important as offices adopt a hybrid working strategy that would give people less opportunity to interact with their colleagues. Deloitte is working on a balanced mix of learning modalities, but we feel DU will become even more important to our organization than ever before.
Berner: Speaking of offices and different working strategies, in your real estate role, what do you see happening around innovation, innovative workplaces and workforces?
Soltis-Berner: I think "hybrid" is going to be the word of the year if not the decade to come. Innovation seems to have come in three different forms: Technology, workplaces, and people. As an example, for technology, Bluetooth devices are being used for contact tracing and video collaboration tools have grown exponentially to enhance productivity. Regarding workspaces, the survey from the Dallas Regional Chamber reported that 46% of companies surveyed in Dallas will make renovations to their workplace to accommodate health and safety needs. And then in a national survey, Deloitte found that 39% of respondents say they expect to reduce their office spaces by 2022. Companies will also need to be agile, another popular buzzword, and innovative in their talent strategies to keep their people engaged and productive. It involves using physical spaces for connecting, collaborating, building community and enhancing culture. Our people will be learning new skills and adapting to new ways of working in a hybrid environment.
Berner: The challenges are huge, that's for sure. We've been working with many of our clients already and are committed to helping companies in North Texas address new or existing challenges that have arisen from the pandemic and now, sorting out what their 'new normal' will look like. We're fortune to have DU in our own back yard.
Soltis-Berner: Yes, DU is in a great location. Over this past year, we've even updated our two Greenhouse spaces which are our interactive client experiences, plus created new innovation and transformation spaces. There are always new things to see.
Dan Berner is Deloitte's North Texas managing partner. Heidi Soltis-Berner is the managing director of Deloitte University and U.S. Corporate Real Estate leader. Learn more about Deloitte University.
This publication contains general information only and Deloitte is not, by means of this publication, rendering accounting, business, financial, investment, legal, tax, or other professional advice or services. This publication is not a substitute for such professional advice or services, nor should it be used as a basis for any decision or action that may affect your business. Before making any decision or taking any action that may affect your business, you should consult a qualified professional advisor. Deloitte shall not be responsible for any loss sustained by any person who relies on this publication.
About Deloitte
Deloitte refers to one or more of Deloitte Touche Tohmatsu Limited, a UK private company limited by guarantee ("DTTL"), its network of member firms, and their related entities. DTTL and each of its member firms are legally separate and independent entities. DTTL (also referred to as "Deloitte Global") does not provide services to clients. In the United States, Deloitte refers to one or more of the US member firms of DTTL, their related entities that operate using the "Deloitte" name in the United States and their respective affiliates. Certain services may not be available to attest clients under the rules and regulations of public accounting. Please see www.deloitte.com/about to learn more about our global network of member firms.

Get on the list.
Dallas Innovates, every day. 
Sign up to keep your eye on what's new and next in Dallas-Fort Worth, every day.