The Design With a Big 'D' series digs into the scope and depth of the Dallas-Fort Worth UX/UI industry as the region becomes a hot spot for design talent and companies. To follow the series and get the news on what's now and next in Dallas-Fort Worth, sign up for Dallas Innovates Every Day.
---
Competition is heating up in the service economy, where the winners will be the companies who can best anticipate customer needs and can provide the best customer experience. Enter extended reality — virtual and augmented realities — which harnesses the power of smartphones, computer vision, and troves of company data to bring greater understanding to day-to-day user experiences.
7-Eleven: Scoring (augmented) points with fans
Irving-based 7-Eleven signed Dallas Cowboys starting QB Dak Prescott for its second character-based venture into augmented reality marketing in its stores (the first campaign featured Deadpool). 7-Eleven stores become ballfields for customers who download the convenience retailer's mobile app: They can interact with footballs, scan promo codes found in stores, and even take a selfie with Prescott. 
The Prescott AR campaign follows on the heels of a similar campaign that featured Marvel's wannabe Avenger, who interacted with fans by drawing on their faces with Sharpies and who served as target practice in balloon form. In Prescott's case, plans are for selfies in various poses. The AR version of Prescott also offers to autograph the photo and encourages users to share the image on their social media accounts. (Continued on page 24).
During their voyage through augmented reality, 7-Eleven's customers are encouraged to rack up 7Rewards loyalty points by (among other things) visiting stores often and taking part in sweepstakes for exclusive fan experiences such as stadium tours. The campaign is part of the retailer's effort to make its stores football fan headquarters.
The Deadpool campaign scored points with fanboys, fangirls, and even the media.
"The app isn't just good for a one-night stand of good clean AR fun; it changes every week. The next time you're on a late-night Trolli Sour Brite Tiny Hands candy run, pull up the app again — because you never know where Deadpool will literally pop up (in an AR kind of way)," writes Fast Company's Melissa Locker.
Participating markets for the new campaign include Dallas, Baltimore, Denver, Detroit, Washington, D.C., Buffalo, Chicago, Miami, New England, New York, Philadelphia, San Francisco, Seattle, and Tampa Bay.
The AR includes a new "Quarterback training" game where you throw footballs through rings and earn 7Rewards points, plus a partnership with Reese's that can be unlocked in-store as well as summer-themed activities 7-Eleven launched a couple months ago.
Spacee: Augmenting reality, human touch
People don't need an app or a smartphone to immerse themselves in Spacee tech. That's because company founder Skip Howard wrote the code for the computer vision technology that allows individuals to interact with surfaces, which display information in response.
"You can pick up a real-world thing like a pair of shoes and can have interactions," says Marc Gilpin, who joined Spacee early on. Spacee uses high-quality Intel cameras that measure human interactions with objects; precision light projections — often, from lasers — transmit images back to the surfaces, in response. Those objects can range in size from relatively small to the side of a building.
Gilpin says he helped Howard brainstorm applications of the technology, and it wasn't long before the Spacee had a bite.
The trick from the beginning (in the history of sales) has been getting someone to hold something and to get an emotional attachment.
Marc Gilpin, Spacee
"Ideas were flying," Gilpin says, adding that one of the ideas involved applying the tech to a stationary vehicle. "Skip called me a month later and said he sold the idea to Mercedes-Benz, and when can you join us?"
"How cool would be if you could touch the hood of your car and see the battery levels, oil levels, etc?" Gilpin asks. "It could be a sales tool at dealerships, where it's a user experience where people can walk up to it and tell the story that they want to hear."
The strength of the experience rests in the fact that users can decide how long their interactions will last, he adds.
"A lot of people want to serve themselves and get the information they want. When they want to interact with people, they will ask for it," he says. "The trick from the beginning (in the history of sales) has been getting someone to hold something and to get an emotional attachment."
900lbs: Immersive technology
The Dallas-based tech-centric creative agency 900lbs is perhaps best known for its effective use of virtual and augmented realities to help clients achieve their objectives. 900lbs works with PepsiCo, NCR, and NTT Data to build immersive experiences.
Given the task of showing how NTT Data's IT and data services work, 900lbs created two experiences. They built the Mosaic Wall, a nine-screen array that can be customized based on the individual who faces it. Motion sensors detect users, whose portraits transition as they move across the screens, which then reveal a large-scale, animated visual of the NTT Data logo. 900lbs, also collaborated with Cactex Media to create a room built of floor-to-ceiling screens that engage occupants with immersive images to help them understand the breadth of NTT Data's technology services and solutions.
900lbs develops interactive experiences from the ground up, working with clients to map out their objectives and stories, developing prototypes, and determining what data should be incorporated into projects. By following specific processes and tried-and-true approaches, 900lbs designers get feedback earlier and are able to adjust designs in a more free-flowing manner.
Founder and CEO Steve Deitz says, "Agility is crucial in this fast-paced business landscape, and this puts pressure on how a team designs."
These processes also allow the client, who really is the most important designer in the equation, to be a larger part of the overall project production.
Diverse audiences and branding requirements have shaped 900lbs' capabilities, allowing developers to effectively deliver complex information through intuitive and brand-consistent visuals. Key elements include the use of smart composition, typographical layouts, color science and motion design, and carefully balancing creativity with user-centered functionality.
Cinemark: Hyper-reality tech on display
Cinemark has been busy changing the movie-going experience in a variety of ways.
The Plano-based motion-picture exhibitor is using its take on virtual reality — called hyper-reality — to place audiences into movies. Cinemark is unveiling the experience in September 2018, in partnership with The Void, which specializes in location-based experiences and ILMxLAB.
The premier showing of hyper-reality tech will be on display at a Plano Cinemark location for "Star Wars: Secrets of the Empire," where audiences (ages 10 and up, and taller than 4 feet) will sport VR goggles, disguise themselves as Stormtroopers, and carry blasters into the molten, mysterious planet of Mustafar.
ILMxLAB's mission is for people to "Step Inside Our Stories," ILMxLAB Executive Vicki Dobbs Beck states in media release. "With 'Star Wars: Secrets of the Empire', we sought to deliver a highly cinematic, interactive experience that places you and your friends at the center of an unfolding adventure on the mysterious planet Mustafar. We are excited for the opening of the Cinemark location in Plano… as this further expands the reach of our award-winning entertainment offering and will transport a new audience directly into the 'Star Wars' universe in a fully immersive, 4-D story."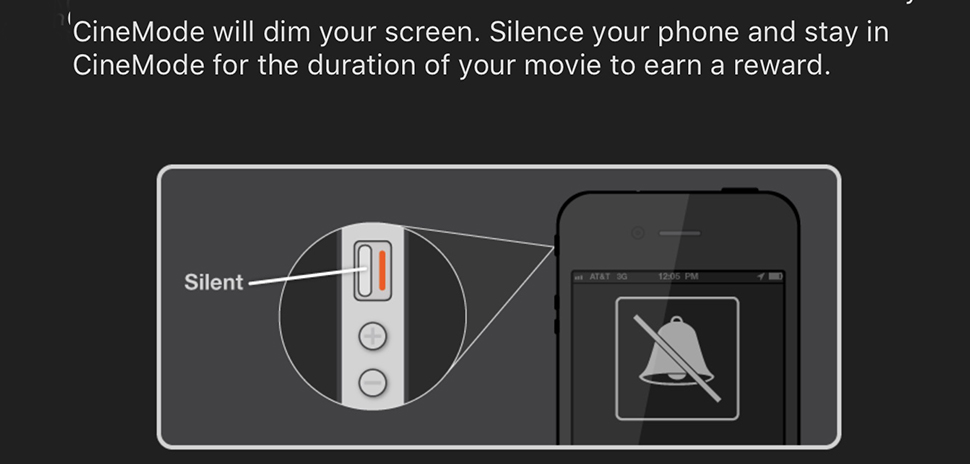 Cinemark is also looking to improve the entire movie-going experience. CineMode, a component to Cinemark's mobile app, can be activated by any mobile app user to dim the screen and deactivate any alert noises or notifications that the user may receive during the movie. Activating Cine Mode ensures the best experience for the user and surrounding guests by eliminating the distraction of using a mobile device during a movie. Cinemark incentivizes this behavior with points for Cinemark's loyalty program and concession offers to drive future visits. Expect CineMode to evolve in the near future. Cinemark's loyalty team is constantly looking for ways to improve the customer journey, and CineMode is expected to play a major role. By incorporating gamification mechanics into CineMode, Cinemark expects to increase engagement outside of the theatre — a critical component to ensuring the long-term success of a loyalty program.
A version of this story was first published in Sept. 2018 in a Dallas Regional Chamber brochure: "Design With a Big 'D'".
---