LEADING ARCHITECTS, DEVELOPERS, AND EXECUTIVES DISCUSS USER PERSPECTIVES ON OFFICE SPACE

In the past, workers would move to where the jobs were. These days, it's the companies that are chasing employees. In a brain-based economy, they've learned they must locate their businesses where workers want to live — and provide the kind of work environment top talent requires. From downtown Dallas and Uptown to new "suburban-urban" mixed-use projects in Richardson, Plano, Frisco, and beyond, developers are striving to incorporate amenities that reflect the ever-changing work culture. We gathered a panel of leading architects, developers, and business executives to discuss user perspectives on office space — how things have changed, what trends are driving these changes, and where we're headed. The roundtable discussion was moderated by Christine Perez.
A version of this article first appeared in print in the Dallas-Fort Worth Real Estate Review, Winter 2015.
---
THE PANELISTS
Let's begin by getting a summary of your roles within your organizations.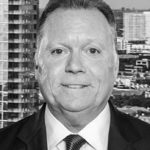 MIKE BERRY: I actually wear two hats. Hillwood has just launched a new division called Hillwood Urban to try to build here in the core of Dallas, downtown and Uptown, on some sites we already own in Victory, along Woodall Rodgers, and off Turtle Creek, where we're building our new campus and headquarters. We're also developing a project in Frisco called Frisco Station, which is a highly dense, urban-style, mixed-use project. We're also continuing to develop Alliance Town Center, a 900-acre, mixed-use project within Alliance. So, we've got our footprint spread throughout the North Texas region.
---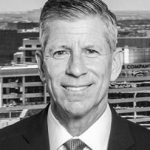 MANNY FERNANDEZ: I'm the managing partner of the Dallas office of KPMG. We've got about 1,500 employees here in Dallas, and we just moved into our new office at KPMG Plaza at Hall Arts at the end of July. I also chair the Economic Development Committee for the Chamber.
---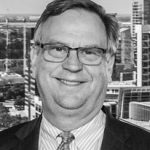 DUNCAN FULTON: I'm CEO and co-founder of GFF Architects, formerly Good, Fulton & Farrell, and we're a 125-person firm headquartered in North Texas, but we've got a national practice. I personally spend about a third of my time on projects, a third of my time managing the firm, and a third of my time answering, "Hey, you got a minute?"
---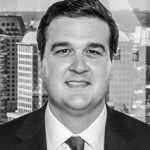 PAUL ROWSEY IV: I'm vice president of office development for RED Development. I office here in Dallas, but our corporate headquarters are in Phoenix, Arizona. I'm leading a project here called The Union Dallas. It's located between Field and Akard streets, just north of Cedar Springs Avenue.
---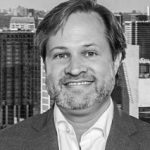 CALVIN CARTER: I'm the founder and CEO of Bottle Rocket. Bottle Rocket is a full-service mobile solutions provider to large, global brands. We build the mobile solutions, apps, and strategy around them and engineer everything for companies like Starwood Hotels, Chick-fil-A, NBC, and all of the NBCUniversal brands like Bravo and Syfy, MacKenzie, PetSmart, Qdoba, and Jack in the Box. The vast majority of our work is for large, established businesses that are trying to build a great app experience or mobile solution for their customers, prospects, or employees.
---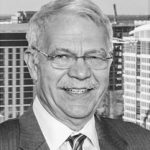 BOB MORRIS: I'm president and CEO of Corgan. We're a 77-year-old architectural firm. I've been with the company for 37 of those years. We're based in Dallas and have eight offices in total: six in the U.S., including Dallas, and two internationally. Our aviation sector here locally has been involved in the newly renovated Love Field and the work out at DFW Airport going on. Some of the great projects we've worked on recently include State Farm at CityLine, the Toyota at North America headquarters, and the Kubota headquarters. We also are involved with mission-critical data centers, of all things. I know where Siri lives. We've done large data centers around the country and the world. We also have a healthcare practice that just recently helped complete the new Parkland Hospital. We have an education practice that does a tremendous amount of schools, particularly K through 12. We've done 60 schools in Frisco alone.
---
Mike, talk about the visits that Ross [Perot, chairman of Hillwood] set up with the Center for BrainHealth, as a prelude to designing the new headquarters.
BERRY: That drove the design of the new headquarters building, and he got involved in the BrainHealth Institute, and he went through all the training and quiet time, with all the bombardment of distractions that we all face every day. You've got to find these periods of time throughout the day where you can get away from all of that. So that drove us a little bit in the opposite direction to force more of a traditional, private office plan in our new headquarters building to allow the ability to get that quiet time and actually think and concentrate. But to offset that and to not feel like we were all siloed, we also created a lot of these common spaces.
We built a hub right in the middle of the building, and it's where everyone converges. It's the dining facility, but it's also a place with the kind of setup where people can have ad hoc meetings. We just went to Facebook's headquarters and saw the opposite extreme. It was incredible. They have put together the ultimate recruiting tool in the form of their campus. They had literally a Disney World-like Main Street filled with restaurants and other service amenities that are all at no cost to the employee population. Most of them are open at least 16 to 18 hours a day. So that encourages people to stay in the workplace, and then they just finished building their new building, which is a Frank Gehry design.
They created spaces with outdoor whiteboards and benches that are in a circular form. We would see teams of people with their laptops and on the whiteboards in a complete outdoor setting. That's the extreme example, but I think it goes to some of the things we've talked about. You've got to create ways that people can collaborate more easily in the workplace, and it breaks down a lot of these technology and email challenges that we have as managers of getting people back to talking to one another. We kind of lost that somewhere along the way, and you have to get people back to the days of personal communication.
There's also the issue of well-being and health, and that's becoming more of a factor in office design, too. Mike, when I talked with Ross, he was mentioning how much he's going to charge for a Snickers bar. He said, "If you want to have a healthy snack, we'll subsidize it. But if you want a candy bar, it's going to cost you."
BERRY: We haven't completely pushed all of the non-healthy items out, but it's pretty close to completely. But that plays into productivity, too.
"Companies across all industries seem to want to put a little bit more fun in their space."
Mike Berry
MORRIS: The one thing we've been talking about is the notion of creating these sorts of collaborative environments, and that gives you latitude, in some cases, to have a smaller, dedicated workstation for individuals. It creates more space for collaboration and more options for productivity in that sense. So by decreasing sizes of workstations and making them more efficient, you're able to gain that other space that you can use for collaborative, special purposes that can increase productivity. And then the other side is technology. We started putting in some workstations where you have essentially a conference table with a couple of monitors. You can walk in, plug in a laptop, and immediately be exchanging ideas across laptops with real simple intuitive technology. The technology is going to have huge impacts on our productivity, not just the technology in the office, but the mobile technology that's out there.
BERRY: We've been touring a lot of spaces over the last year or so. Everywhere you go, regardless of the company or the industry, you're seeing these huddle rooms and teaming rooms pop up throughout the space.
MORRIS: We're finding when you start looking at the number of seats, not square footage, but seats that might be collaborative in some context, like your dining hall as a meeting room for small and large meetings, the ratio of those seats to fixed, permanent positions is rising and rising and rising, and even exceeding the fixed positions at this point.
BERRY: And I think there needs to be a fun element in all of these spaces, regardless of how the private versus open mix is. Companies across all industries seem to want to put a little bit more fun in their space.
"We live in this kind of combination of experiences, and you make choices: is this a play moment, a work moment, a family moment, whatever."
Calvin Carter
CARTER: The concept of work/play, and playing at work is important. Decades ago, I think we probably lived in a world where you had your work part of your day, and then you had the play part of your day, and the family part of your day or whatever. I don't think we live in that world anymore, and I think we live in this kind of combination of experiences, and you make choices: is this a play moment, a work moment, a family moment, whatever. We might go to an extreme. For example, our vacation policy: We have an unlimited, self-managed vacation policy.
We don't dictate how much time you take per year. You decide how much time you take per year, but you're responsible for making sure that your things get taken care of. You communicate clearly with your team, and then you work on how your things are going to get done, and then you take the time off. Then that's it. There's literally no limit to what you do. We just hope people make good choices, and we trust that they will.
The other thing you talked about — productivity. I agree with you. Technology is a very important part of that, and I think it's also a consistent application of that technology. I visit our clients a lot and this room won't have the adapter for that, but this other room does, so I just said, "Let's keep it simple." Every single room has an Apple TV and a Chromecast and an HDMI cable, and every single dongle needed for every single device currently known by man, and it's just zip-tied together. It's as simple as that. Grab the dongle, plug in, and we're ready to go. We don't have to worry and wait for 15 minutes to figure it out.
Every single common space, like a conference room, whether it's a small or a big one, has an iPad sitting on the outside, and that's used to walk up and book the space or see when it's available. We didn't want to use proprietary systems that are banked into the walls. It's literally an iPad that is magnetically stuck to the wall with the conductive charging system to it. And we wanted to make to have the consistency throughout and our desks are about this size. They're all on wheels.
All our filing cabinets are on wheels. When you roll together, when you roll on a project, you literally roll on a project and off a project. We've done the best we can to lay out the best tools we can afford and spread it consistently throughout the entire workplace. Now we want to get out of your way, and let you get to work and figure out how to use those tools, and if you find yourself needing a tool that we didn't think about, tell us what it is and if we agree, we're going to put it in every single room. So then you don't have to ever think if I go into this room, will there be a TV, when I go into that room, will there be a something else? I've got a place where everyone can do anything they want at any time and it's pure consistency.
MORRIS: Consistency is essential. Training so folks know how to use those tools when they get in the room is essential. We see so many people — even with our clients — when they walk into a room, they've got the best stuff but they don't know how to use it. It's ultimately frustrating and they abandon the idea of doing it. The other thing with technology and productivity is being willing to take the chance. In 1983, we bought our first computer that could draw, and it was me and another guy who went to a trade show in Chicago, came back, told Jack Porter we should buy computers that draw, and he did. And it was $500,000 for two workstations. At that point in time with really no sheer certainty about how we would use it or how well it would work, you have to be able to make leaps of faith. What's really great today is our young people will find things to do with technology to make it productive that we hadn't imagined. They're incredible at doing that, and it's really wonderful to watch the stuff they come up with.
FERNANDEZ: What did you call that vacation policy?
CARTER: We used to call it "unlimited vacation." And while it's still unlimited, we like the idea of "self-manage."
FERNANDEZ: You're empowered.
CARTER: You're empowered, but you're also responsible.
FERNANDEZ: And have you done any tracking? How long has it been in place?
CARTER: We have. I'd say probably three years it's been in place.
FERNANDEZ: Have they done any tracking on what people took previously?
CARTER: That's a good question: did we do a comparison? I'm sure we did. I think we determined that there were some people in the office that actually took less time. We also track if there's a lot of use, because that's what we were nervous about — someone taking like six or seven weeks off. And there are some people who take six or seven weeks off, but some of those people are our best performers. They simply are just getting their stuff done. And they're getting done more than maybe some other people who are taking less time. So there's not necessarily a correlation to your productivity and the amount of time that you work in the workplace.
I've never liked this concept of work from home, but we kept getting a lot of requests for work from home, and frankly some of our direct competitors have 100 percent work-from-home opportunities, especially for engineering staff. It was really tough to compete against that. So then we kind of dissected that and said, "What are you trying to achieve?" And they'd say, "Well, we're trying to achieve greater focus, you know. We wish that there was a day every once in a while where we didn't have to deal with the commute. I could totally focus on catching up, digging in deep. From time to time I really don't need to be with my team. I need time alone." And so we said, "Oh, great." Now they're called "focus days," and the team works on that together. So an individual manages their vacation, and the team works on when the focus days are. So there's built-in self-policing and agreement. Are we going to take it every week, every two weeks, are we going to do it at home?
We ask just one thing, which is stay in touch with your team. Because communication is still key, even if it's just throughout the day, and that has worked out well.
FULTON: There's something important to point out, though. In our practice, we're seeing technology is not the central issue, and it's not the central issue for the first time in a long time. And we deal with both users and office developers, so I want to talk about office development perspectives because that's how a lot of our office space gets delivered.
We've had basically one significant building spurt each of the last four decades. In the '80s, the central issue that everybody was trying to figure out how to deal with was how to accommodate this new office systems approach that people were adopting. It resulted in things like early adopters —people who were typically not the executives officing in those, and it resulted in buildings where there was a lot of stuff happening on corners, so the offices that you did have could gravitate to the corners.
In the '90s, the central issue was how to deal with the computer and the energy and heat-producing equipment that are now everywhere. And that drove a lot of things like higher electrical loads, but it was technology.
In the 2000s, there was this sort of post-dot com building spurt and a "prepost"— a pre-dot com building spurt that didn't last that long. Then in the 2010s, the central issue has been how to deal with the advent of the internet and flat-screen monitors that allowed offices to basically become less like offices and more like cockpits, and it's driven a lot of the changes we've talked about.
What I see developers trying to deal with today isn't technology for the first time. It's what do millennials want? Every developer we're working with, that's what we're spending time talking about, and it's an interesting shift. The technology, I think, is almost ubiquitous. It's there. You know how to deal with it, whether or not it's the dongle solution, which I think sounds pretty brilliant. For the first time in 30 years, the central thing driving general office design isn't something that's happened that we've got to respond to. It's now kind of a generational shift.
ROWSEY: The biggest selling point for our project here at The Union has been this: the grocery store. I don't know that there's another grocery store in the footprint of an office building in Dallas, but it's a full 60,000-square-foot store, and the way I see it is, I look at my family. My wife and I both work. We are very limited for time. We have two children. We're trying to get a lot done in a short period of time, and so having a grocery store in our workplace is an immense help. I can fill my prescriptions there. I can pick up the groceries on the way home. It's saving someone almost an hour. And then technology is part of it, too, because you have mobile apps. Tom Thumb has a mobile app where you can order your groceries and pick them up at the store, or they'll deliver them to your office. So, either way you cut it, having these vertically integrated services, whether it's a grocery store or a restaurant or a bar or a park, can be public or it can be exclusive to your development. All those places are the third space: it's the spaces outside your office that are creating these environments that people really want to be in this next generation.
Read More:
Part 1
---
For a daily dose of what's new and next in Dallas-Fort Worth innovation, subscribe to our Dallas Innovates e-newsletter.