Doctors, hospitals, and medical care in general can be mentally and emotionally taxing for kids who suddenly find themselves hospitalized.
The top two finishers at the Children's Health Innov8 4 Kids Hackathon—which occurred over the weekend of July 16-18— offer solutions to help those children. Both teams consisted of high school students—a surprise to event organizer Micky Fokken, who thought college teams would dominate.
That's especially impressive, considering that of the 14 teams competing, four were high school teams, eight were college teams, and two were professional teams.
Children's Health officials were wowed by the quality of competition at the event, which was sponsored by Microsoft, Salesforce, TytoCare, Persistent, and Allata.
"Our first place and best high school submission winner shared a solution that helps patient families centralize information if their child is diagnosed with a new condition," writes Micky Fokken, director of Children's Care Delivery Innovation Lab, in an email to Dallas Innovates. "They recommended making a fun app with kid-friendly videos and animations that includes all the info they need to know about their child's diagnosis."
Describing the second-place finishers, he wrote: "The team suggested how to help children who don't always have the vocabulary to express themselves and manage their emotions. They recommended developing an augmented reality mobile game for kids that allows them to develop emotional agility. while collecting emotion-themed digital rocks."
The game, according to Fokken, could be similar to Pokémon Go, except for capturing Pikachu, players would capture rocks that reflect anger, sadness, etc.
"Amazed by the creativity and quality"
"We were amazed by the creativity and quality of the team submissions over the weekend," he wrote. "We are excited (and pleasantly surprised) that most of the teams want to partner with us to continue exploring and developing the ideas."
Children's Health will is working with some of the teams to pilot prototype several ideas this fall, to potentially pilot in 2022, according to Fokken.
Those interested in donating to support future development of the hackathon ideas, please contact Children's Health Care Delivery Innovation Lab at [email protected] or [email protected].
Winning submissions
1st Place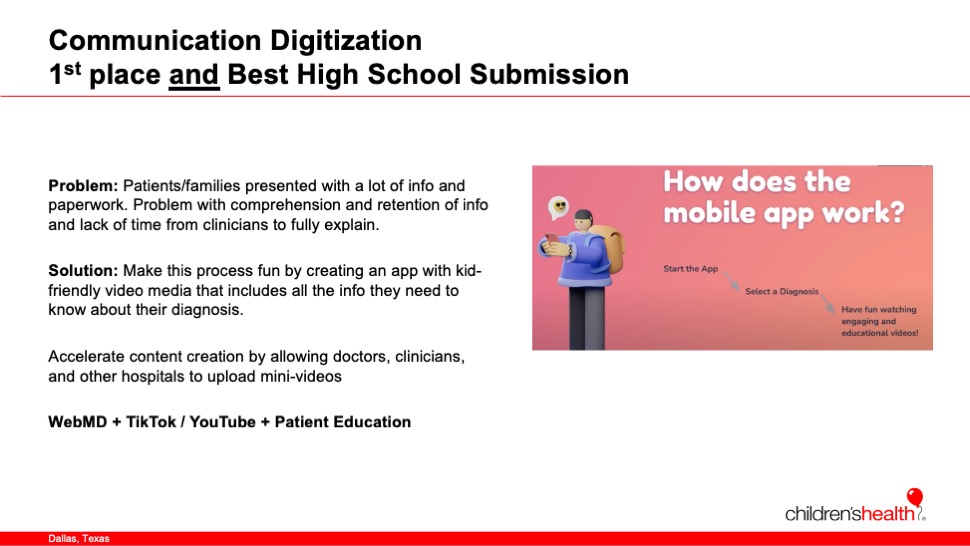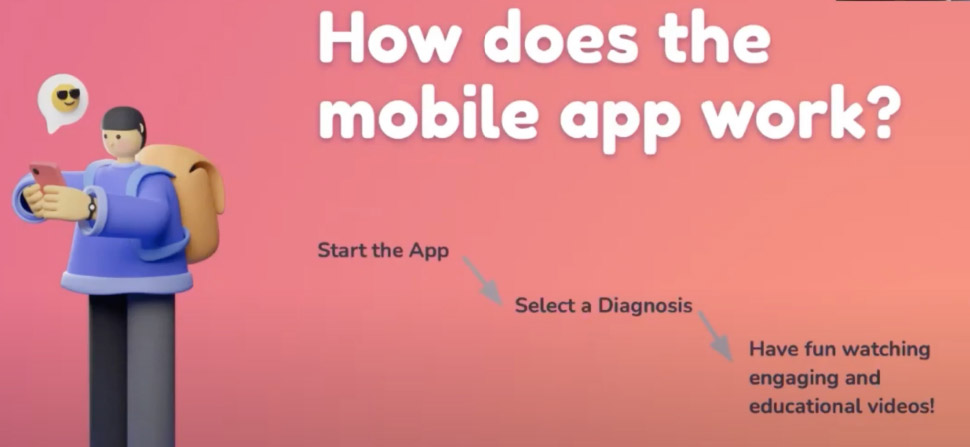 ---
2nd Place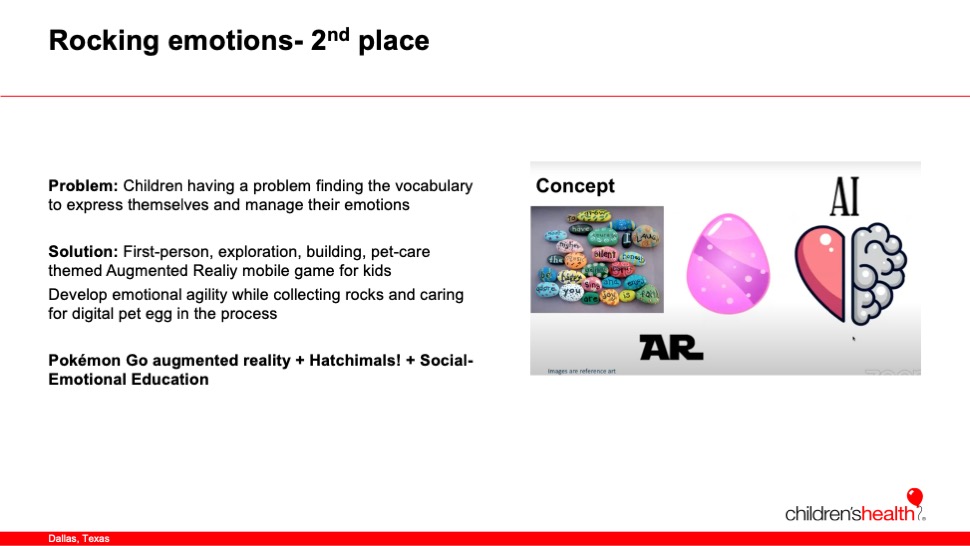 ---
3rd Place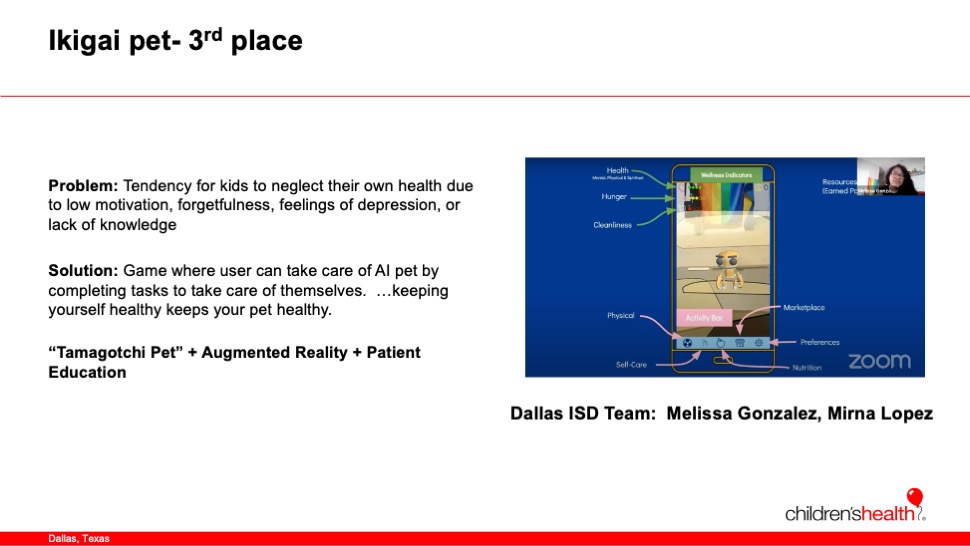 Get on the list.
Dallas Innovates, every day.
Sign up to keep your eye on what's new and next in Dallas-Fort Worth, every day.