LEADING ARCHITECTS, DEVELOPERS, AND EXECS TALK USER PERSPECTIVES ON OFFICE SPACE

In the past, workers would move to where the jobs were. These days, it's the companies that are chasing employees. In a brain-based economy, they've learned they must locate their businesses where workers want to live — and provide the kind of work environment top talent requires. From downtown Dallas and Uptown to new "suburban-urban" mixed-use projects in Richardson, Plano, Frisco, and beyond, developers are striving to incorporate amenities that reflect the ever-changing work culture. We gathered a panel of leading architects, developers, and business executives to discuss user perspectives on office space — how things have changed, what trends are driving these changes, and where we're headed. The roundtable discussion was moderated by Christine Perez.
A version of this article first appeared in print in the Dallas-Fort Worth Real Estate Review, Winter 2015.
---
THE PANELISTS
Let's begin by getting a summary of your roles within your organizations.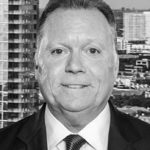 MIKE BERRY: I actually wear two hats. Hillwood has just launched a new division called Hillwood Urban to try to build here in the core of Dallas, downtown, and Uptown, on some sites we already own in Victory, along Woodall Rodgers, and off Turtle Creek, where we're building our new campus and headquarters. We're also developing a project in Frisco called Frisco Station, which is a highly dense, urban-style, mixed-use project. We're also continuing to develop Alliance Town Center, a 900-acre, mixed-use project within Alliance. So, we've got our footprint spread throughout the North Texas region.
---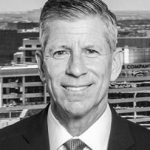 MANNY FERNANDEZ: I'm the managing partner of the Dallas office of KPMG. We've got about 1,500 employees here in Dallas, and we just moved into our new office at KPMG Plaza at Hall Arts at the end of July. I also chair the Economic Development Committee for the Chamber.
---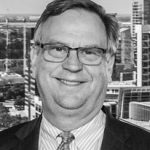 DUNCAN FULTON: I'm CEO and co-founder of GFF Architects, formerly Good, Fulton & Farrell, and we're a 125-person firm headquartered in North Texas, but we've got a national practice. I personally spend about a third of my time on projects, a third of my time managing the firm, and a third of my time answering, "Hey, you got a minute?"
---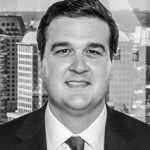 PAUL ROWSEY IV: I'm vice president of office development for RED Development. I office here in Dallas, but our corporate headquarters are in Phoenix, Arizona. I'm leading a project here called The Union Dallas. It's located between Field and Akard streets, just north of Cedar Springs Avenue.
---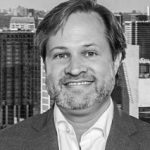 CALVIN CARTER: I'm the founder and CEO of Bottle Rocket. Bottle Rocket is a full-service mobile solutions provider to large, global brands. We build the mobile solutions, apps, and strategy around them and engineer everything for companies like Starwood Hotels, Chick-fil-A, NBC, and all of the NBCUniversal brands like Bravo and Syfy, MacKenzie, PetSmart, Qdoba, and Jack in the Box. The vast majority of our work is for large, established businesses that are trying to build a great app experience or mobile solution for their customers, prospects, or employees.
---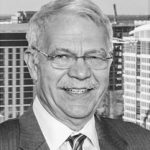 BOB MORRIS: I'm president and CEO of Corgan. We're a 77-year-old architectural firm. I've been with the company for 37 of those years. We're based in Dallas and have eight offices in total: six in the U.S., including Dallas, and two internationally. Our aviation sector here locally has been involved in the newly renovated Love Field and the work out at DFW Airport going on. Some of the great projects we've worked on recently include State Farm at CityLine, the Toyota at North America headquarters, and the Kubota headquarters. We also are involved with mission-critical data centers, of all things. I know where Siri lives. We've done large data centers around the country and the world. We also have a healthcare practice that just recently helped complete the new Parkland Hospital. We have an education practice that does a tremendous amount of schools, particularly K through 12. We've done 60 schools in Frisco alone.
---
Let's start by talking about the factors companies are considering when deciding where to locate their offices, and how that has evolved.
FERNANDEZ: We've always been downtown. We moved to the Arts District with our latest move. Probably 80 percent of our professionals are under the age of 30, so I think being in downtown and being central to Uptown and all of the hip places for our younger population to live was critical in our decision to stay downtown. It's vibrant, as you can see. There are companies like ACTIVE Network, which just recently relocated here from California. They decided that they wanted to put up shop and have more than 1,000 employees right here in downtown, so I think that bodes well for Dallas' future.
MORRIS: The employee population and the concerns about where that demographic is coming from have always been important, but increasingly, in this last business cycle, it's also the brand of the company that matters. When you think about yourselves as being a downtown company in financial services, that's the right fit for the brand. So there's not a right answer about suburban, urban, renovated, or new. It's about employees, and it's about the brand of the organization.
CARTER: We went with Addison. We have a really strong relationship with the city. They go way out of their way to take care of us. Addison is very centrally located, at least within our universe, and then also has a really nice mixture of good for business and a good lifestyle place, and it's just so well connected.
Mike, you've got projects in both urban and suburban areas. What are you seeing in terms of location decisions?
BERRY: My immediate answer would be that it's driven by the workforce population of that particular company, which hits all the points that have already been made; it's housing proximity, school proximity, amenities, quality of life that are offered in an area. Every company has a different criteria, but I think fundamentally they're making location decisions based upon their highest and best probability of attracting the best and brightest talent that they need. In your case, Manny, your story resonates with your younger, millennial recruitment efforts and the ability to be down in the core urban area of Dallas with Klyde Warren Park and all the new restaurants and all that the residential offers. But then affordability also becomes an issue in this environment. So we're seeing a lot of companies go the other direction. They want that same sector — maybe not the same skill set, but the same demographic — yet the housing affordability still isn't here, so they've got to move farther out.
"… I think the Dallas-Fort Worth market has the ability to become the next tech center of North America with everything that we have in place in the form of infrastructure, education, workforce-development programs, and the talent that we're able to attract."
Mike Berry 
I tell people when I travel around that I think the Dallas-Fort Worth market has the ability to become the next tech center of North America with everything that we have in place in the form of infrastructure, education, workforce-development programs, and the talent that we're able to attract. Even the suburban developments — the newer ones — are "suburban-urban," where developers are creating an urban experience.
FULTON: At the exact same moment that you've got the rising millennial who is wanting the amenities to central city, the realities of the workplace are that you've gone from a density of about 300 square feet per person to now on average about 180 square feet per person, and with that comes parking. And so you've got a parking desire in these large users for five and six spaces per 1,000 square feet; yet when you look at downtown, you've got one per 1,000 or even a 0.5 per 1,000 in the city of Dallas. As a result of that, you're seeing the rise of Legacy Town Centers. You're seeing the rise of Cypress Waters. You're seeing the rise of projects like the ones that Mike is doing. And I think you're going to continue to see that, and the gravitating to these newer projects that are in the suburbs provide that parking.
CARTER: Parking was one of our No. 1 filtering concerns on our needs list, because we probably run about 6.5 to seven per 1,000 in our office density, and most people drive to work. We immediately started crossing buildings off the list when they could not creatively come up with solutions. I just said, "If you can't be an entrepreneur, then I can't be an entrepreneur with you." If you can't figure out where to park a car, I can't work with you.
What are some of the current demands when it comes to collaboration and conference space and how do you create an environment that works for both millennials and baby boomers?
CARTER: We sent out a survey to all of our staff asking what do they like about our current office or what do they not like. So when we designed the space, we designed it that no one would have an office, except for four people — the head of HR, the controller, and our two internal recruiters. We work in team environments, where we can just very quickly come together. We found that teams that worked together are usually quiet together and loud together. To address the quiet time, we peppered the space with lots of one-person, two-person, and three-person rooms, versus lots of big conference rooms.
Was it a big adjustment for you when you moved out of your own private office into an open environment?
CARTER: Yeah, but only for about a month. It's interesting. It's like when you get rid of something that you think is important and then you realize that's not important, and then you find other things that are more important. I also think it sent a really strong message to the people we work with, our partners and our suppliers, as well as our own "rocketeers" and our clients, that this is just how we roll, and if this doesn't work for you, that's OK, but this is how we do it. I don't have to have an open-door policy, because I don't have a door. You don't have to worry about any of that stuff. You can focus on your work.
"I don't have to have an open-door policy, because I don't have a door."
Calvin Carter
MORRIS: It's just the sense of being aware that you really are part of a larger team. I remember I worked on a project for the relocation of a technology company here in Dallas. The CEO said I, too, will be an open office, and his open office was, I think, 12 by about 20 feet. He had 240 square feet of open office. That was not the right message out there. So change management of the communication to the folks about why this is good and why it's going to work and then find the balance about people do need their privacy and their focus. And if they can do that with headphones, that's great. Some of them need that space to do it with. You still want to be able to provide that open, collaborative kind of group space.
FERNANDEZ: I think all of that fits us at KPMG, but with a slightly different feel because we've got flexibility. We've got conference rooms that can fit 150 to conference rooms that fit four. So, we've built that flexibility in. We have about 150 partners that used to be in offices along the outside of building. We now have them all on the inside and the square footage has been reduced, but being in my office now for a month and a half, I feel like I have more work space. It feels like I have more efficient work space today in the office I'm in than the office I had previously. So, it's very good.
We have to be able to go into spaces that are private and confidential — we have a lot of client information that we deal with. So we have to have private conversations either in teams or an individual partner having a conversation with a client. That's why we have the project rooms, we have the smaller conference room, and we have the partner offices, which have a sliding glass door so what you see is what you see. There's no tempered glass. But at the same time, from an audio perspective, you can have that confidentiality if you need it. We also have our conferencing floor, which allows for a mix of clients and our professionals to work together.
CARTER: Flexibility and variety are very important, all the way from the large rooms to the tiny, one-person rooms. We don't have the scale that KPMG does, but in our own way, we have a 50-person room that has a wall that connects to another 50-person room, so it becomes 100. So we have like a 6,000 square foot contiguous if we want to pull everything back, which will allow us to host more events in our space. We wanted to break down the barrier between us and the rest of the world and us and the community, and we wanted to invite in and help model what the community could be, in at least in our little space. So that was a very important thing to us, giving a "rocketeer" the ability to go anywhere from the garage where it has wet/dry application and 3-D printers to a fairly high-end boardroom.
FERNANDEZ: You call them "rocketeers." We call them "KPMGers." You mentioned break rooms. Our seventh floor is a conferencing floor, so it's full. But each other floor has what we call a hub, and it has coffee machines and a refrigerator. It's an open-environment hub. There are no glass doors or anything. It's open and people are in there getting coffee and they're mingling, and so it allows people to collaborate as well on a very informal basis. We love our hub space.
ROWSEY: Chances are, we're going to have anywhere from 10 to 20 tenants that all have slightly different businesses and have slightly different philosophies on what they want their office space to be like. We're really trying to design it from the inside out and say, "How can we give you the most flexibility and give you the best, efficient space to do whatever you really want to do with it?" So whether it's closed-wall offices or an open-office environment, my job is to make sure the depth from the core to the window wall is correct and that the column spacing accounts for the furniture systems that you're going to put in your open office, but also where the hard walls are going to hit the window mullions and make sure that those things are divided in such a way that meets the requirements of today's law firms, banking institutions, and technology companies that are changing every day. What we really try to do is try to be nimble and entrepreneurial as we work with all of our potential tenants to create the best environments for them.
FERNANDEZ: We identified 15 individuals who had been with the firm for six months all the way to 30 years, a cross-section of folks, and we call them the vision committee. So our interior design folks came in and interviewed them as a group, and said, "What do you want your office to represent?" The designers were from Atlanta, so they also asked, "What is Dallas like? What do you want it to look like?" They wanted an industry feel, so each of our floors has a slightly different feel by industry. You've got the energy floor. You've got the financial services floor, a technology floor, and a healthcare floor. Each one has a different feel.
CARTER: Like in color and texture and things like that?
FERNANDEZ: Texture. In our hub in the financial services floor, for example, we've got bulls and bears. On the oil and gas floor, we've got oil wells in the energy floor. I mean, the footprint is the same, but the meeting areas in the corner might be a little bit different looking.
"In this brain-based economy, how is the office environment, including technology, being used to enhance and support productivity?"
Calvin Carter
CARTER: Little things like that can become a pretty big competitive advantage, especially as you're growing and trying to attract talented people to your business, and the reality is, unfortunately, there are not enough companies that are thinking the way you are. Maybe that's changing and maybe I'm wrong. Maybe it's the majority now, but I think a lot of businesses I visit, I'm like, "Oh, gosh. I can't imagine working in this space an hour a day, let alone eight hours a day, and I sure as hell wouldn't stay overtime. I'm going to get out of here as fast as I can." The physical space becomes an important part of that decision, especially when the physical space was filled with a great vibe. Space becomes exceptionally important. In this brain-based economy, how is the office environment, including technology, being used to enhance and support productivity?
---
For a daily dose of what's new and next in Dallas-Fort Worth innovation, subscribe to our Dallas Innovates e-newsletter.