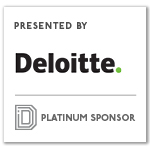 Deloitte's 13th annual Tech Trends 2022 report examines different ways pioneering enterprises are automating, abstracting, and outsourcing their business processes to increasingly powerful tech tools. In doing so, they are arming their employees with superpowers to tackle innovative projects that can deliver competitive differentiation. For example, blockchain is enabling organizations to automate processes that occur between third parties, eliminating the need for manual data exchanges, data entry and reporting – creating an environment where recording is reporting.
Or course, the pandemic has affected this year's trends, but rather than reorienting many of businesses' goals, the pandemic seems to have simply put an exclamation mark on most existing priorities. Enterprises once viewed the types of initiatives we spotlight as projects that would play out over the next five to 10 years. The reality? These trends should be tackled today.
Read some of the highlights below and learn how leading organizations are innovating and scaling new technologies in Deloitte's Tech Trends 2022 report.
Data-sharing made easy – A new era of data monetization
Data gains value when we share it, but data privacy policies and competitive secrecy demands have historically made it challenging.
The Data-sharing made easy chapter of Deloitte's Tech Trends 2022 report explores a new era of data-driven opportunities. As part of a growing trend, organizations are unlocking more value from their own sensitive data while leveraging enormous volumes of externally sourced data that has traditionally been off limits. Unlock more value from your data.
Cloud goes vertical – Elevating the role of the tech leader
The time to explore the cloud and its possibilities is now! In a climate of rapid-fire change, you should always be thinking one step ahead. Cloud technology can help organizations create not only the capacity to change, but the agility to do so continuously.
The Cloud goes vertical chapter in Deloitte's Tech Trends 2022 report examines how industry-specific cloud solutions can enable your organizations to automate manual tasks, so you can shift your focus to competitive differentiation.
Blockchain: Ready for business – Evolving technologies and standards
The hype is over—blockchain is proving its value and changing the nature of business.
The Blockchain: Ready for business chapter of Deloitte's Tech Trends 2022 report discusses how maturing technologies, evolving standards, and new delivery models can boost enterprise adoption of blockchain and other DLT platforms, transforming value creation and streamlining business processes across organizational boundaries.
Cyber AI – Real defense
Security teams may soon be overwhelmed by the sheer volume, sophistication, and difficulty of detecting cyberattacks. AI can help.
Cyber AI can be a force multiplier that enables organizations not only to respond faster than their attackers can move but also to anticipate these moves and act in advance. AI can be expanded beyond established applications, such as using it to accelerate data analysis, identify anomalies, and detect threats. These emerging AI techniques can help human analysts focus on prevention, remediation, and developing a more proactive, resilient security posture. And as AI is adopted across the business, it can also be leveraged to help protect valuable AI resources and combat AI-powered attacks. Read the full trend to learn more.
For the full Tech Trends report or more information on Deloitte services that help identify and define strategies organizations can consider, click here.
This publication contains general information only and Deloitte is not, by means of this publication, rendering accounting, business, financial, investment, legal, tax, or other professional advice or services. This publication is not a substitute for such professional advice or services, nor should it be used as a basis for any decision or action that may affect your business. Before making any decision or taking any action that may affect your business, you should consult a qualified professional advisor. Deloitte shall not be responsible for any loss sustained by any person who relies on this publication.
About Deloitte
Deloitte refers to one or more of Deloitte Touche Tohmatsu Limited, a UK private company limited by guarantee ("DTTL"), its network of member firms, and their related entities. DTTL and each of its member firms are legally separate and independent entities. DTTL (also referred to as "Deloitte Global") does not provide services to clients. In the United States, Deloitte refers to one or more of the US member firms of DTTL, their related entities that operate using the "Deloitte" name in the United States and their respective affiliates. Certain services may not be available to attest clients under the rules and regulations of public accounting. Please see www.deloitte.com/about to learn more about our global network of member firms.

Get on the list.
Dallas Innovates, every day. 
Sign up to keep your eye on what's new and next in Dallas-Fort Worth, every day.