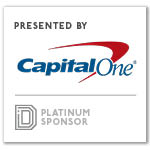 More than five years ago, we piloted a new way of working within my division. To be successful in a fast-paced, technology-driven world, I realized we had to explore how we worked together as an organization and seed it with brand new skills in order to do something completely new.
We began by piloting a new collaborative working model with a small team of associates from across the organization, and we asked them to reimagine the entire payments process for our auto loan customers. With analysts, designers, attorneys, coders, data scientists and business ops specialists in the same room, they quickly learned from each other and were able to brainstorm at a whole new level. Instead of strictly focusing on their job function, each associate learned our payments process end-to-end. Everyone got involved in the design process, bringing their unique perspectives and ideas. There were no boundaries or conversations about "staying in your lane" because everyone had an equal stake in making the entire experience better for our customers. In the end, the collaboration—along with deep reverence for each job function—resulted in several innovative solutions to address customer pain points. Plus, the sense of ownership the team felt translated to better engagement and execution as new features were rolled out. The team has remained intact ever since.
Here's something else that happened. For the first time, many of our business leaders deeply internalized the true value of more advanced skill sets in specialized areas. Job families like design, tech, product and data science—traditionally brought into the process well after the initial design phase—could bring far greater impact when they were a core part of the team and equals from the very beginning.
This insight was key in developing a new summit series we began hosting at our Capital One campus last year. We believe deeply in developing skills for the future. Our Beyond Summits are free, day-long events where local designers, technologists, product managers and data scientists convene to share knowledge and gain inspiration from thought leaders in their field.
If you're a business leader who doesn't work directly in one of these functions, it's time to assess how you are bringing these skill sets into your broader team. It's on you to foster new levels of collaboration. Here's how you can adopt a different leadership mindset to face today's challenges.
Collaboration Starts with You…
Technology is being abstracted away from us as costs continue to plummet in data storage and processing power, and new software continues to simplify the act of creation. This has led to a democratization of innovation, and there are fewer and fewer barriers to creating new products and scaling them quickly.
Regardless of your area of expertise, if you're a business leader, you must become fluent with new skill sets like design and product, and with the capabilities of today's technology to effectively lead cross-functional teams through creative problem solving and product development. Access to powerful technologies like AI and machine learning offers a tremendous upside for businesses, but it also brings greater responsibility. Teams must be able to challenge each other, even the "experts." Your leadership is critical to demystify the new skill sets, and to create vibrant, learning teams.
…But There is No Safety Net
Leaders need to shift their mindset to total ownership. What does "own" mean? If there's a gap, YOU figure out how to solve it. If you find you can't solve it, get help. This might seem contradictory to the idea of increased collaboration, but the bottom line here is accountability. Yes, you're fostering a team mentality where everyone pitches in, but you're still the head coach—and great coaches own their losses.
That's why it's critical to continue investing time in becoming fluent with the new skill sets and with technology. You'll be more aware of the possible solutions available to you, while also having a better line of sight to the risks and shortfalls associated with those tools. You have to understand how everything works behind the scenes prior to incorporating a new process or creating a new product feature.
Looking for your next learning opportunity? Join us at Capital One's Beyond Summit on November 18. Attendees will have the chance to mingle with like-minded folks, while also hearing from amazing speakers like customer experience gurus Marty Cagan and Calvin Carter. I'm excited to learn their creative approaches to reimagining products that drive continued improvement for customers, businesses and communities.
Sanjiv Yajnik is President of the Financial Services division at Capital One, and serves on the Capital One Executive Committee. Sanjiv has leveraged his background in engineering, art and transformative leadership to creatively build businesses for massive growth. He created Capital One's innovation space in Plano called the Garage, and he himself holds three patents, as well as several patents pending. Sanjiv has been at Capital One for over 20 years, and has previously served as Managing Director of Capital One Europe, and President of Capital One Small Business Services & Capital One Canada.
ABOUT THE EVENT
What: Beyond Summit
When: Monday, November 18, 2019, 8:30 a.m. to 4:00 p.m.
Where: Capital One Conference Center, 8036 Dominion Parkway, Plano, TX 75024
Tickets: FREE while supplies last. RSVP and review the agenda here.

Get on the list.
Dallas Innovates, every day. 
Sign up to keep your eye on what's new and next in Dallas-Fort Worth, every day.