Here's what's new and next in North Texas real estate, from ground-up developments to company moves and expansions. Have a deal we should know about? Tell us here — and stay in the loop with our newsletter.

Three Firms Find New Homes in the Crescent
The Crescent in Uptown is attracting a lot of attention from businesses with what it calls its "move-in ready" approach.
Dallas' Crescent Real Estate announced that three new companies have signed new leases representing more than 10,000 square feet of space, while six others expanded their leases, taking up more than 30,000 square feet of additional space.
"Securing new and expanding leases for these investment and financial companies helps bolster The Crescent's reputation as the Financial Center of the Southwest."
TONY CLICK
Newcomers include aircraft investments and solutions firm BBAM Aircraft Leasing and Management, alternative asset manager Cinctive Capital, and Dallas-based financial advisory firm Cain Capital.
Those taking up additional space are investment firm Harbert Fund Advisors, alternative investment firm Bluescape Group, financial services firm BTIG, real estate investment and development firm WindMass Capital, and West Texas National Bank. An unnamed financial firm also expanded its footprint, more than doubling it from 5,444 square feet to more than 14,700 square feet.
"Securing new and expanding leases for these investment and financial companies helps bolster The Crescent's reputation as the Financial Center of the Southwest," said Tony Click, VP of leasing for Crescent, in a statement.
PLUS
TREC Names ALC Class of 2022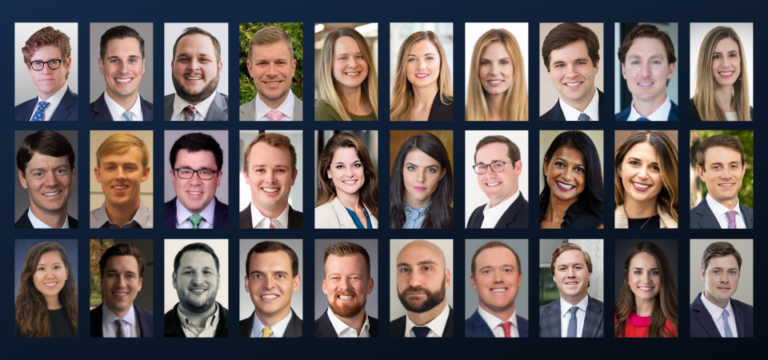 ⟫ TREC has named its Associate Leadership Council Class of 2022. Led by Chair Stephanie Laughlin of Jacob & Hefner Associates, the program for 27 to 37-year-old CRE professionals is designed to inspire and educate the industry's future leaders.
Southern Dallas County City Slated for Chick-fil-A Hub
⟫ The city of Hutchins in southern Dallas County is set to be a hub for Chick-fil-A. The Atlanta-based company, in combination with California's Bay Center Foods, has picked the city for the site of its third full-scale distribution and production center. Projected to open in 2023, the $325 million center is expected to create nearly 400 permanent jobs with an estimated annual payroll impact of more than $26 million.
Hot Celina Scoops Up Land
⟫ Celina ISD has scooped up new land as the city saw itself become one of the hottest homebuilding markets in the country last year with more than 1,500 new single-family projects. The 80-acre site in the northwestern part of the city sits near a planned 7,000-home development by Centurion American. According to real estate broker Rex Glendenning, Celina ISD currently has one high school, but has sites acquired for two more, and is in the process of acquiring a fourth site.
Dunhill Sells Design District Properties
⟫ Dunhill Partners has sold its Design District properties to fellow Dallas real estate investment firm HN Capital and New York's McCourt Partners. Financial terms of the deal were not disclosed, but the transaction includes around 800,000 square feet of showroom, restaurant, and retail space across 40 acres, including the Dallas Decorative Center and the Dallas Design Center. The Virgin Hotel Dallas and the Dunhill Apartments were not part of the deal.
Omni PGA Frisco Resort Tops Out
⟫ As it looks to open in 2023, the developers behind the Omni PGA Frisco Resort have hit a milestone. Last week, Omni Resorts and Hotels held a ceremony to mark the completion of its concrete structure. Once finished, the resort will have 500 rooms, a dozen restaurants, and a Topgolf lounge. It's also expected to create about 1,000 jobs. The resort is part of the 660-acre mixed-use site anchored by the PGA of America's headquarters.

Get on the list.
Dallas Innovates, every day.
Sign up to keep your eye on what's new and next in Dallas-Fort Worth, every day.