An Oak Cliff-based, grassroots urban renewal startup landed the title as Social Innovator of the Year (and an extra $15,000) at Wednesday night's virtual The Pitch competition. Nonprofit Better Block Foundation is launching a workforce development program to help students earn a living wage while learning how to use digital fabrication to reshape their communities.
Also at the competition, the United Way of Metropolitan Dallas made the surprise announcement of the creation of a new social innovation competition that will include $1 million in prizes.
"This challenging year has vividly highlighted the importance of health care, and the needs of our community," said Anne Chow, CEO of AT&T Business and United Way's campaign chair. "As a leader in technology, I believe that tech and innovation can and should be a game-changer, in creating better health outcomes. That is why United Way of Metro Dallas is launching a new social innovation competition with $1 million prize funding to identify, elevate, and activate transformative solutions to community health challenges across North Texas."
Click here to learn more about the health innovation tech challenge. To learn more about the Better Block Foundation, which was started by Jason Roberts in 2006 as a guerilla movement to rehab neglected neighborhoods, click here.
The Pitch featured five social startups seeking top honors and cash awards, beyond the $40,000 they received as finalists.
Earning an extra $10,000 and the honor of Audience Choice Award was Trey Athletes, whose mission is to help high school and collegiate athletes translate their leadership skills and teamwork into the business world.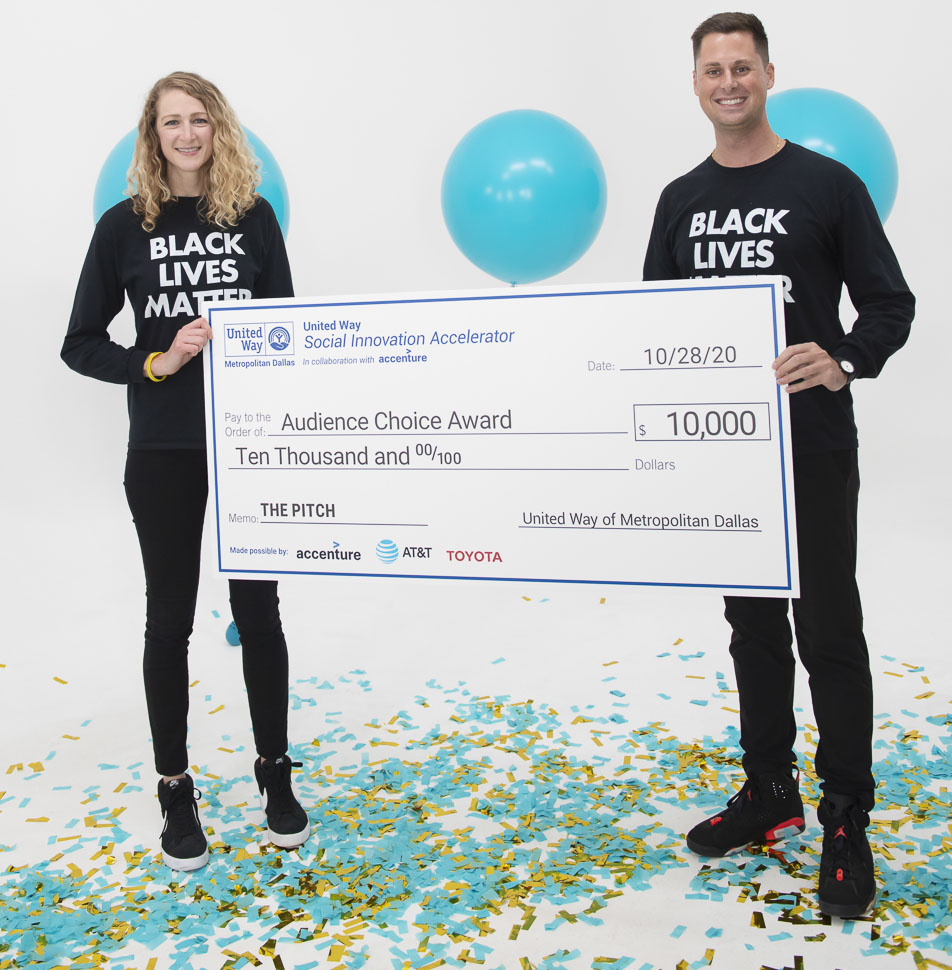 EdCor Health earned the Entrepreneurial Spirit Award (and an extra $10,000), for its plans to provide emotional and mental health support to its community.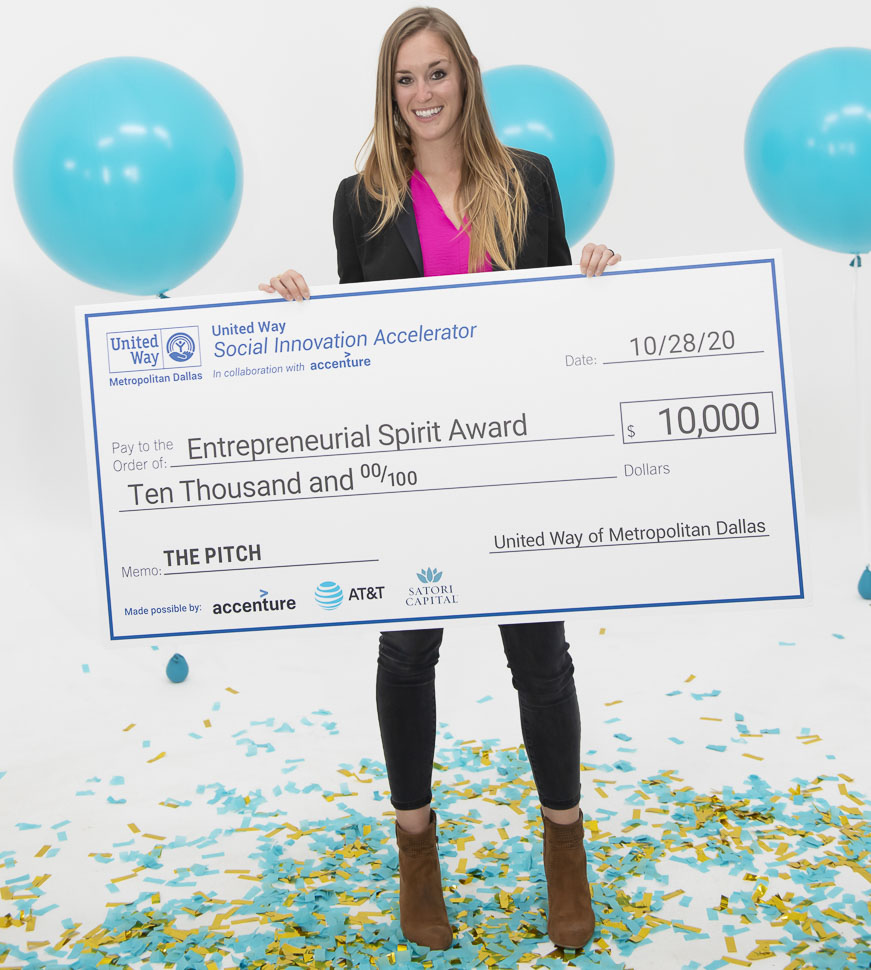 Additional finalists are Carson's Village, which helps families navigate challenging decisions after the sudden death of a loved one, and The Home Visit Project, which trains teachers to build relationships with families to help kids be more socially, emotionally, and academically successful.
United Way of Metropolitan invests in, partners with Dallas-based Cherry
During The Pitch virtual event, UWMD announced an investment in Cherry, an on-demand tech platform that connects clients with independent nail technicians for manicure services co-founded by Baxter Box and Amber Venz Box (rewardStyle) and Whitney Wolfe Herd (Bumble) in 2017. The on-demand nail service provides much-needed flexibility—not only for Cherry customers, but also for Cherry nail technicians, who earn higher pay and set their own schedules, while avoiding harmful chemical exposure in nail shops, UWMD says in a news release.
"Partnering with United Way has helped Cherry focus on our social mission of enabling female entrepreneurs to independently develop their career path," Amber Venz-Box said in a statement.
Through a donation from the Kleinert Family Foundation, United Way will support Cherry's operations and serve as an impact advisor. The program "can ensure the economic advancement for some of the most marginalized women in our community through customized resources to improve opportunities related to professional development, financial stability, and transportation," according to UWMD.
UWMD selects 2021 Fellows for its Social Innovation Accelerator
Per United Way, 2021 fellows picked to participate in next year's accelerator are:
• Agape Resource & Assistance Center, a scalable and replicable affordable housing solution that supports residents to sustain or attain economic stability.
• The Concilio, whose innovative "talk pedometer" helps parents understand the importance of and increases their children's exposure to early-language learning.
• Connected Mind, a mental health triage tool that identifies up to six of the most troubling mental health conditions and provide school counselors with an instant mental health risk in minutes.
• Cornbread Hustle, the first-ever staffing agency for second chances, which changes lives by helping people with criminal records find meaningful employment.
• Dwell With Dignity, a retail pop-up thrift shop where high-end furniture, art, and accessories are sold at deep discount to fund the homes where domestic abuse survivors and their families can thrive.
• Kimiya International, whose Fight Club has an interdisciplinary approach to addressing mental health care for women who are survivors of trauma, by integrating boxing, yoga, group talk therapy and/or journaling, and individual counseling.
• To Be Like Me, an innovative disability awareness program, currently targeted to schools, that aims to build more inclusive communities through education and purposeful interactions.
• Trusted World, which streamlines the labor-intensive work of accepting donations of food, clothing and personal care products for the nonprofit community with no-cost service and online inventory.
• The Welman Project, which gives teachers the tools and the creativity needed to provide equal education regardless of school funding by connecting educators in need of supplies and companies with surplus goods to make better use of the resources already available in our community.
Watch the recap 
Here's United Way's video of the event and the finalists pitching their big ideas to the judges.
Quincy Preston contributed to this report.

Get on the list.
Dallas Innovates, every day.
Sign up to keep your eye on what's new and next in Dallas-Fort Worth, every day.