"Five tables, no tipping, and each table is seated only once per evening. If that doesn't make you feel special, then what will?"
Muscle and Fitness magazine
.…on what makes Gorji one of the five restaurants on earth every foodie has to visit at least once.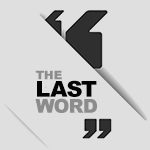 Gorji is a small, five-table restaurant near Belt Line and Montfort in Addison. Featuring new Mediterranean cuisine with "championship steak" and "sustainable seafood," it's the opposite of fast food. So opposite, that when you take your table, you'll be the only party sitting there all night.
"Why do we love it?" online magazine Muscle and Fitness asked. "Probably the most intimate restaurant we've ever seen." That's why the site called Gofji "one of the five restaurants every foodie has to visit at least once." (That's restaurant's on earth, by the way—the other four are in France, England, South Africa, and Portugal.
Gorji was named the "Best Steakhouse in Dallas" in 2021 by Dallas Observer, which noted that Chef Gorji is "an Iranian-American immigrant serving Persian-inspired flavors and a two-time Texas Steak Cook-Off Champion."
Gorji was also named "One of the 15 Most Romantic Restaurants in Dallas" by Thrillist, 
"Cooked and prepped by Texas Steak Cook-Off champion chef Gorji, the meats are without antibiotics, hormones, or preservatives and the wild game is 100% grass-fed," Muscle and Fitness noted.
Two last attractions offered at Gorji, in case you're still on the fence:
:: No TVs, unlike the ubiquitous game-playing flat screens that mar many restaurants. 
:: No young children allowed, so you can savor your prime beef tenderloin with pomegranates and gnocchi in peace.
For more of who said what about all things North Texas, check out Every Last Word.

Get on the list.
Dallas Innovates, every day.
Sign up to keep your eye on what's new and next in Dallas-Fort Worth, every day.