"It's almost like two elephants are hugging each other, and you're throwing a pebble to stop them."
Dr. Jung-Mo Ahn
Associate Professor of Chemistry 
UT Dallas
.…on creating molecules that can help fight cancers including an aggressive form of breast cancer, via the Dallas Morning News.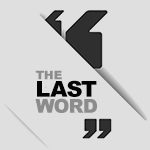 Dr. Ahn is working on something very small that may have a profound, lifesaving impact on something hugely dangerous. In collaboration with UTSW Medical Center professor Dr. Ganesh Raj and UTHSC San Antonio's Ratna Vadlamudi, Ahn has created a molecule that can kill an array of cancers, including an aggressive form of breast cancer.
The goal of the molecules is to prevent molecular "handshakes" between proteins that can cause out-of-control cell growth that spreads cancer further.
"What motivates me now is, it's not just [that] we understand a particular thing scientifically," Ahn told the Dallas Morning News. "We realize that this molecule could be very useful, and it can help other people's lives."
One thing the team has studied is their molecule's impact on triple-negative breast cancer, or TNBC—an aggressive form of breast cancer seen in around 15% of new breast cancer diagnoses, the DMN writes. In their study, the molecule they created reduced tumor growth in TNBCs and actually killed cancer cells.
How did that happen? Part of a TNBC cell is the "endoplasmic reticulum," a kind of highway that new proteins travel to reach their cellular destinations.
"What our molecule does is stop the traffic, and stop the highway," Ahn told the DMN.
You can read about the study here. 
And for more of who said what about all things North Texas, check out Every Last Word.

Get on the list.
Dallas Innovates, every day.
Sign up to keep your eye on what's new and next in Dallas-Fort Worth, every day.