"As a huge 'Star Wars' fan, I'm excited to see that we're moving closer to the 'moisture farms' of Luke's youth."
Dr. Joshua Summers
Professor and Department Head of Mechanical Engineering
UT Dallas
.…on research by Dr. Xianming "Simon" Dai and his team on developing tech that accelerates the harvesting of water from the air.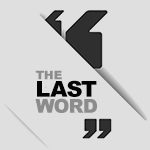 With mega-droughts drying up lakes out west and "water wars" predicted in the world's future, having reliable access to water is becoming more and more vital.
A team at UT Dallas led by Dr. Xianming "Simon" Dai is doing something about it. They're working on a tech platform that could enable anyone to have "an affordable, portable device that could access water anywhere, anytime conceivably using no external energy," according to the university.
The team is leveraging a novel "flow-separation slippery surface" built on Dai's earlier work to capture water from fog and air. 
Their new water havesting platform is able to quickly remove and store water droplets that have formed a thermal barrier, which prevents further condensation. The platform's unique shape achieves this through a series of mushroom-like channels thinner than a human hair, which collect the harvested water and keep the collection surface free to harvest more.
"Surface tension force moves the liquid from the collection surface into the channel, which is good for continuous water harvesting," Dai said in a statement. "The mushroom-like channels are unique because they lock the liquid inside."
The team demonstrated the platform in a study published online August 29 in Proceedings of the National Academy of Sciences.
"Hopefully, this publication can help stimulate the scientific discovery and engineering of solutions that can be widely deployed where moisture should be harvested," department head Summers added.
The U.S. military is interested
The water harvesting tech has many applications, including uses by the U.S. military. Dai snagged an Army Research Office Young Investigator Program award in 2019 to help him advance his research. He's also received funding from the National Science Foundation.
"Soldiers need to be able to drink water wherever they are," Dai noted in the statement. "This requires a decentralized water harvesting technology."
For more on what's new and next in North Texas, check out Every Last Word.

Get on the list.
Dallas Innovates, every day.
Sign up to keep your eye on what's new and next in Dallas-Fort Worth, every day.