"These technologies are really a win-win because they're an alternative way—and a sustainable way—to make products, but they also mitigate greenhouse gas production."
Calvin Henard
Researcher and Faculty Member 
University of North Texas BioDiscovery Institute
.…on engineering a bacteria that "eats" greenhouse gases while creating valuable products.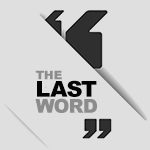 In his lab at the BioDiscovery Institute, Calvin Henard engineers methanotrophic bacteria to convert methane gas into bioplastics, biofuels, and other products. While they're at it, the methanotrophs also consume carbon dioxide, another key ingredient causing climate change.
With a $1 million grant from the National Science Foundation and the Agile BioFoundry, a national labs consortium, Henard has begun a three-year study into the beneficial bacteria, which can lead to a more sustainable way to produce fuels, plastics, and chemicals than by using petroleum.
In another part of the project, Ana Paula Alonso, professor of plant biochemistry at UNT (above right with Henard), will be exploring how carbon moves throughout the bacteria's organism.
"I'm really happy to be part of this unique collaboration between NSF and ABF because the goal is to move from basic science to more industrially relevant applications," Henard said in a UNT post. 
Engineering the methanotrophs to work this magic currently requires a genetic modification that takes months to complete. Henard's goal is to develop more advanced genetic tools that will speed that process to a matter of weeks. That could lead to the tech's use "in every wastewater treatment plant in the world," the UNT post states.
For more of who said what in North Texas, check out our roundup here.

Get on the list.
Dallas Innovates, every day.
Sign up to keep your eye on what's new and next in Dallas-Fort Worth, every day.