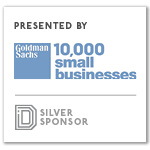 Texas small business owners are reporting that inflationary pressures are hurting their bottom line and adversely impacting their ability to hire and retain workers, according to new survey data of Texas small business owners from Goldman Sachs 10,000 Small Businesses Voices.
89% of Texas small business owners say broader economic trends, such as inflation, supply chain issues, and workforce challenges, are having a negative impact on their business. Further, nearly three-quarters (74%) of all Texas small business owners surveyed across all sectors say increasing energy costs are having negative impacts on their bottom lines.
The health of the economy is another concern, as 61% of Texas small business owners say the economy has worsened since January 2022—a rate 5% worse than the national average.  And while hiring and retaining workers remains the top challenge cited by Texas small business owners, concern over inflationary pressures has also increased over the last few months; 90% said inflationary pressures have increased since January 2022. Previous worries have not abated. Over that same period, 92% said hiring challenges worsened or stayed the same and 90% said supply chain challenges worsened or stayed the same, a number 10% higher than the national average.
'We need innovative reforms'
"It's been two years and the pandemic isn't only a health crisis; it's an economic crisis that continues to impact small businesses and major industries across America, especially in the food industry," said Dallas-based Desiree Wineland, founder and CEO of American Butchers LLC.
For the past decade American Butchers has operated a small USDA meat-processing facility in Nebraska and expanded to Texas with an American Butcher shop and Beyond the Butchers restaurant, both inside the Dallas Farmers Market. 
"We have successfully provided fresh handcrafted meats to the downtown Dallas community throughout the pandemic," she said.
But, she continues, "the economic losses and challenges we—and most small businesses—are facing are escalating utility and fuel costs, lack of a reliable supply chain, and the inability to attract and/or retain employees without programs that reduce or subsidize health care insurance premiums for small business."
Wineland says we need innovative reforms, referring to "initiatives that design appropriate and effective policies on supplies distribution, utility pricing, and creating programmatic responses for health insurance reforms at the state, national and global levels," she said.  
Texas-based Kristen Heaney, owner of the Yard Bar in Austin, echoes those sentiments.  "Texas small business owners continue to face pressing challenges as inflation and an uneven economic recovery are impacting every part of our businesses with no end in sight."
'New challenges around every corner'
Heaney says business owners "need policymakers to understand that while most businesses in Texas have been fully reopened for some time, the road to a full recovery continues—with new challenges around every corner."
Inflation has contributed to workforce challenges as the high costs of attracting and retaining employees affects Texas small businesses' bottom lines and ability to do business, according to the survey. 82% of Texas small business owners say their business' financial health has been negatively impacted by inflation over the past six months.
Of those small business owners, 54% of respondents in Texas have increased wages to retain employees, while 55% have increased wages to attract new employees. To offset these increased costs, 58% have passed them through to the consumer by raising the prices of goods or services.
'It's a tale of two recoveries'
Texas small business owners believe it is a tale of two recoveries. 89% of respondents say small businesses are struggling relative to larger companies in their local communities. The feeling of a recovery favoring big business goes deeper:
49% report they have lost employees to larger businesses that are paying more
65% of businesses impacted by supply chain challenges say it's a problem for their business that suppliers are favoring large businesses over small businesses
69% worry about employees leaving their businesses because larger businesses can offer higher pay and more generous benefits
Small business owners in the Lone Star State believe Congress can better support small businesses, including through modernized programs. 86% believe the federal government should do more to level the playing field so small businesses are able to better compete with larger companies, while 93% say the federal government should do more to tailor programs and services to better reflect the realities and needs of small businesses.
Reauthorizing the SBA
"Small businesses are sending a clear signal that the economy and the challenges they face—like inflation, workforce, supply chain, and energy costs—are going from bad to worse," said Joe Wall, National Director of Goldman Sachs 10,000 Small Businesses Voices.
The Small Business Administration (SBA) plays an important role in supporting small businesses, but it was last reauthorized by Congress over two decades ago.
"It has been twenty-two years since Congress reauthorized the Small Business Administration. With small businesses struggling to compete with larger companies and suffering setbacks as they recover from the pandemic, it's time to modernize the Small Business Administration through reauthorization to meet the challenges of today's economy," said Wall.
While the SBA requires periodic formal reauthorization by Congress, the agency will remain in place whether or not it is reauthorized. Congress came very close to reauthorization in 2019, with wide bipartisan support. It ultimately failed because of small but contentious areas of disagreement. In a 10,000 Small Businesses Voices January 2022 national survey, 88% of small business owners expressed support for SBA reauthorization.
When it comes to reauthorizing the SBA, there is general expectation that Congress will try again. Small business policy has traditionally been bipartisan, even with some political disagreements over specific details.
Asked which programs or services Congress should prioritize in the reauthorization of the SBA, 10,000 Small Businesses Voices national survey respondents said:
New access to capital programs: 70%
Existing loan guarantee programs: 61%
Disaster assistance relief programs: 61%
Technical assistance and entrepreneurial development: 58%
Procurement/contracting assistance and support: 55%
The SBA has been a crucial source of support for small business owners during the pandemic. Lack of reauthorization has not prevented the SBA from doing its job. Nonetheless, reauthorization will help the SBA adapt to the changing small business landscape and equip it with additional resources and new capabilities. Today's small businesses operate in a complex, fast-paced environment. Reauthorization can help the agency stay aligned with those it is charged with supporting. 
About the survey
This data is based on a survey of 1,107 Goldman Sachs 10,000 Small Businesses participants, including 123 from Texas, conducted by Babson College and David Binder Research from April 11-14, 2022. The survey included small business owners from 48 U.S. states and two U.S. territories.
Additional information on the survey can be found here and here.
How to unleash the power of small business
Goldman Sachs 10,000 Small Businesses is an investment to help small businesses grow and create jobs by providing them with greater access to education, capital, and business support services. To date, more than 12,000 business owners have graduated from the program across all 50 states, Washington, D.C., and Puerto Rico.
Apply now to gain practical skills across topics such as financial statements negotiation, marketing, and employee management, and gain the tools to develop a customized business plan for growth—for free.
Applicants selected for the education program will receive a world-class business education and connections to a professional support network at no cost.
Go here for more information about the program or to apply.
About 10,000 Small Businesses Voices
Goldman Sachs 10,000 Small Businesses Voices is an initiative for program participants to organize and advocate for policies that matter to them. It builds on Goldman Sachs 10,000 Small Businesses, which over the past decade has provided access to education, capital, and support services to more than 10,000 small business owners across all 50 states, Puerto Rico, and Washington D.C.
This sponsored story was edited and produced by Dallas Innovates' DI content studio for Goldman Sachs 10,000 Small Businesses.

Get on the list.
Dallas Innovates, every day. 
Sign up to keep your eye on what's new and next in Dallas-Fort Worth, every day.