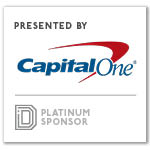 Having navigated pandemic-related disruptions and fluctuating mandates across the country for nearly two years, the latest survey from Capital One Business found that many small business owners are acutely feeling the impact of COVID-19 on their mental well-being and are struggling to maintain work-life balance. Despite these challenges, the majority of business owners are setting business-focused resolutions for 2022 and say they are feeling more motivated to grow their business today than they did before the pandemic.
"Despite navigating another incredibly challenging year, and citing increased strain on their well-being, 63 percent of business owners expect business conditions in their area to improve this year," said Jenn Flynn, Head of Small Business Bank at Capital One. "This level of optimism is a testament to the resilience and ingenuity of the small business community. Capital One will continue to support business owners in their efforts to adapt to and succeed in evolving business conditions as we experience additional variants and surges from the pandemic this year."
While business owners report high expectations for their business this year, many still have concerns about cash flow, inflation, and taxes, and some are feeling the impacts of worker shortages. And as the Omicron variant continues to drive a surge in COVID-19 cases across the country, many small businesses will need to remain adaptable and continue to pivot to maintain their operations and start to make up for any setbacks experienced over the last two years.
Key takeaways include:
Small business owners are exhausted after navigating almost two years in the pandemic, with 42 percent saying they are currently experiencing burnout or have experienced it within the past month, compared to 62 percent of minority-owned businesses reporting the same experience.
Small business owners are struggling to step away from work during the pandemic and more than half (52 percent) of business owners have not taken a vacation in the past year.
Small business owners are deprioritizing their work-life balance and struggling to find ways to address impacts from the "Great Resignation" and worker shortages, as 44 percent of business owners report having worked more than usual due to the employee shortage in the past year.
When looking ahead to 2022, small business owners told us they are optimistic for the year ahead, and more than half (57 percent) set business-focused resolutions for 2022, despite continued uncertainty around the pandemic's trajectory.
Get the full survey results from the latest Capital One Business Survey here. 

Get on the list.
Dallas Innovates, every day. 
Sign up to keep your eye on what's new and next in Dallas-Fort Worth, every day.