"You're saving hours. What that also means is the organ is more viable."
Clara Guerrero
Director of Communications
Texas Organ Sharing Alliance
.…on the donated organ drone flights, which were operated out of Dallas, via San Antonio Report.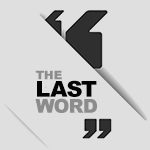 A donated liver, kidney, and pancreas took an historic trip on November 15, when they were transported by drone between Lubbock, Oklahoma City, and San Antonio.
The drone was actually a single-engine Cessna with an FAA-mandated pilot on standby inside. But it was operated remotely out of Dallas using robotic technology, according to San Antonio Report.
The 821-mile combined flights marked the longest distance that donated organs have ever been transported by an aerial system using robotic technology, says LifeGift, a non-profit organ and tissue donation organization serving 109 Texas counties in North, Southeast, and West Texas. The organs on the flights will be used for research.
LifeGift partnered with San Antonio-based TOSA and LifeShare in Oklahoma City on the drone flights. The organizations teamed up with Matador Uncrewed Aerial System Consortium, co-developed by Texas Tech University Health Sciences Center, 2THEDGE, LLC, and Specialist Direct Inc., to conduct the uncrewed aerial transport.
The "optionally piloted aircraft" that made the flights is a light, single-engine Cessna that's still in the experimental phase, according to San Antonio Report, with a goal of moving to 400 pounds of freight, which can include donated organs.
The groundbreaking flights are part of an effort to improve the transport of donated organs and tissues by use of drones in rural areas, to overcome patient inequities, LifeGift said. 
"The use of uncrewed aerial system transportation of organs and associated tissues is a critically important mode of transportation to facilitate faster and more reliable movement of organs for transplant, especially in rural areas such as West Texas and neighboring areas," LifeGift President and CEO Kevin Myer said in a statement.
TOSA's Guerrero told San Antonio Report that to remain viable, hearts and lungs must be transplanted within eight hours, livers within 12 hours, and kidneys within 36 hours.
The benefit of drone flights? "That person, they don't have to wait so long for the organ to arrive. We're saving lives faster and sooner," Guerrero told SAR, adding that using drone technology to deliver organs could happen "in the near future," pending FAA approval.
For more of who said what about all things North Texas, check out Every Last Word.

Get on the list.
Dallas Innovates, every day.
Sign up to keep your eye on what's new and next in Dallas-Fort Worth, every day.