Brandon Hall
Restoration Ecologist 
Resource Environmental Solutions
.…on a new, 6-million tree forest created near the new reservoir Bois d'Arc Lake in Fannin County, via Community Impact. 
In Fannin County east of Sherman and Denison, Texas's first new major reservoir in almost 30 years is slated to come online next spring. The nearly 17,000-acre Bois d'Arc Lake will be a source of much-needed water for the North Texas Municipal Water District, which serves Frisco, McKinney, Plano, Richardson and other areas of fast-growing northeast Dallas County.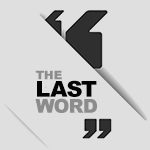 But something just as precious has been created near the lake: a new forest with more than 6 million trees, designed over the last four years as a natural habitat to replace what the lake is swallowing up.
The NTMWD collaborated with Resource Environmental Solutions on creating the forest, calling it "one of the largest environmental restoration projects of its kind in the U.S." The project is transforming the former 15,000-acre Riverby Ranch along the Red River from a cattle ranch back into the forest it used to be.
Walking through creeks in the spring, it's everything you can do to not step on frogs," Hall, who worked on the new forest for RES, told Community Impact, noting that spotting hawks, eagles, and owls in the forest have given him "key indicators" that the new ecosystem is beginning to thrive.
"Think of it like a garden," Hall explained in a NTMWD statement. "The construction phase of a garden includes planting and tilling, but then it requires weeding and possibly planting a trellis and so forth to maintain. Our work is similar, just on a much larger, 17,000-acre scale."
"It's going to be pretty incredible what we will see in the near future as far as what that property will yield in wildlife," said Fannin County Judge Randy Moore in Community Impact.
Last year, Moore said the lake will offer economic opportunities to Fannin County, adding that "Fannin County would be the 'recreation county for all of North Texas,'" according to the publication.
:::::
For more on what's new and next in North Texas, check out Every Last Word.

Get on the list.
Dallas Innovates, every day.
Sign up to keep your eye on what's new and next in Dallas-Fort Worth, every day.