"The technology behind this product opens the door to endless possibilities."
Scott Hudson
President of Retail 
Vistra
.…on the tech-enabled TXU Energy Free EV Miles plan.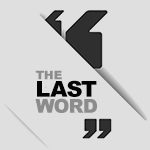 Through its flagship TXU Energy brand, Vistra is offering what it calls a "first-of-its-kind plan that uses electric vehicle data to allow free home charging—every day—and provides power backed by 100% renewable sources for all home energy needs."
The tech-enabled retail electricity product offers customers a 100% discount on all home EV charging every evening from 7 p.m. through 1 p.m. the next day—a total of 126 hours each week. If EV owners need to charge their vehicle outside the free hours, they'll pay the same fixed rate as they do for the rest of their home.
"We understand that one of the key hurdles consumers have when it comes to electric vehicles is understanding how charging the vehicle will work and the impact it will have on an electricity bill," Hudson said in a statement. "Through TXU Energy Free EV Miles, we're creating a custom experience that makes it easy for customers to manage their energy consumption for home and EV while increasing the value of their EVs by charging them for free during the most convenient hours of the day."
Hudson says the technology behind the product offering "allows customers to manage their EVs separate from whole home energy consumption," which could lead to those additional "endless possibilities." 
"Vistra looks forward to partnering with customers in all deregulated markets to provide custom solutions that make going electric the easy, smart choice," he added. "We're excited to continue Vistra's leadership in the EV space and accelerate the adoption of these clean vehicles—a critical element of our country's energy transition."
For more of who said what about all things North Texas, check out Every Last Word.

Get on the list.
Dallas Innovates, every day.
Sign up to keep your eye on what's new and next in Dallas-Fort Worth, every day.