"I can't wait to see everyone bring their best mojo to The Whip."
Phil Schanbaum
Co-Founder
This & That Hospitality
.…on the Austin Powers-themed pop-up bar coming to The Whippersnapper in Dallas beginning February 9.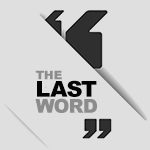 We all know what Dallas needs most: A bar that features sharks with frickin' laser beams attached to their heads.
The closest we'll likely ever get to that is coming to The Whippersnapper, a nightspot near Henderson Avenue at 1806 McMillan Avenue in Dallas. Beginning February 9, it'll transform into a limited-time pop-up called the Electric Shagadelic Pussycat Swingers Club. 
The pop-up's menu will feature everything from a Get in My Belly Burger to a Mama Cass turkey sandwich to a Freakin' Laser Beam cocktail with a gummy shark along for the ride.
The club is inviting customers to come decked out in groovy '60s attire to get into the swing of things. And whether you identify more with Dr. Evil, Mini Me, or Foxy Cleopatra, there's surely someone in the Austin Powers flicks who could inspire your look.
"The movie was iconic, spawning a pair of equally hilarious sequels," Whippersnapper co-owner Phil Schanbaum said in a statement. The co-founder of This & That Hospitality—which also owns Sfuzzi, Ferris Wheelers, High Fives, Double D's, and Tiny Victories—definitely has a thing for pop culture. Previous Whippersnapper pop-ups have been odes to "Game of Thrones," "The Simpsons," "Breaking Bad," and more.
For more of who said what about all things North Texas, check out Every Last Word.

Get on the list.
Dallas Innovates, every day.
Sign up to keep your eye on what's new and next in Dallas-Fort Worth, every day.