George Baker Sr.
Founder and CEO 
ParkHub
.…on learning from seasons of change in business, via Forbes.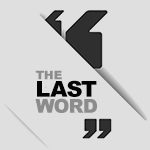 "Achieving triple-digit growth isn't easy. It takes vision and execution, boldness and grit," Baker writes in an article in Forbes. "You can't talk your way into that kind of growth. You have to put the work in, stay united in adversity, lick the occasional wounds of failure, and keep taking risks to find those successes that lie at the intersection of technologies and trends in the marketplace."
What makes growth even harder is when "seasons of change" hit businesses and founders alike, he adds, offering some insights into how he and Parkhub have dealt with them.
Founded in 2010, ParkHub is a Dallas-based parking tech provider that works with businesses, municipalities, and venues like AT&T Stadium and American Airlines Center. It provides the software and hardware to manage parking operations and payments, while providing analytics and insights to customers. In August, it acquired payment processing integrator Fuzse to help it strive toward payments leadership in the parking industry.
One of those "seasons of change" is slamming ParkHub right now, Baker writes in Forbes:
"We're a business that's tied heavily to the seasonality of sports and entertainment, and we have a time of year that might be better named Peak ParkHub. With more sporting event customers coming online each year, the seasonal change this time of year represents the biggest challenge to our team, much like retailers have to bolster their attack during the holidays."
But like companies everywhere, the pandemic provided the biggest season of change in the last few years.
"Dealing with the uncertainty of the last couple of years has made many of us experts at navigating ambiguity," Baker writes. "These times have required an interesting combination of increased focus and a renewed emphasis on caring for ourselves and for each other."
He notes that McKinsey says the "Great Resignation" led to the"Great Attrition" that's now turned into the "Great Renegotiation."
One sign of a new seasonal reset: "Of the 21% of American people who switched jobs in the previous year, 40% of them were already looking for something new all over again," Baker notes, citing a CNBC survey.
Despite today's challenges, Baker says he's "a firm believer that change and headwinds really do bring out our best," and that "work is a part of life, not something to balance with it."
His advice? "I'd suggest to my fellow business leaders that this is a time for listening. Instead of taking our cues from workplace engagement surveys of the last 10 to 15 years, it's time to listen fervently to our newer and younger team additions about what's attracting them to their companies, actual workplaces, teams, and roles."
You can read more in his Forbes article here.
For more on what's new and next in North Texas, check out Every Last Word.

Get on the list.
Dallas Innovates, every day.
Sign up to keep your eye on what's new and next in Dallas-Fort Worth, every day.